Projects
The Food Security Group focuses on collaborative international research to increase global food security.
The Food Security Group vision is to conduct collaborative research, working actively with local partners to engage in policy analysis and advising, and to strengthen local capacity on issues of food security and nutrition. Projects are lead by teams of faculty and graduate students from the department of Agricultural, Food, and Resource Economics and other departments who believe that good food and nutrition policy, informed by solid empirical evidence that is generated jointly with local partners, can transform economies and lives in low income countries.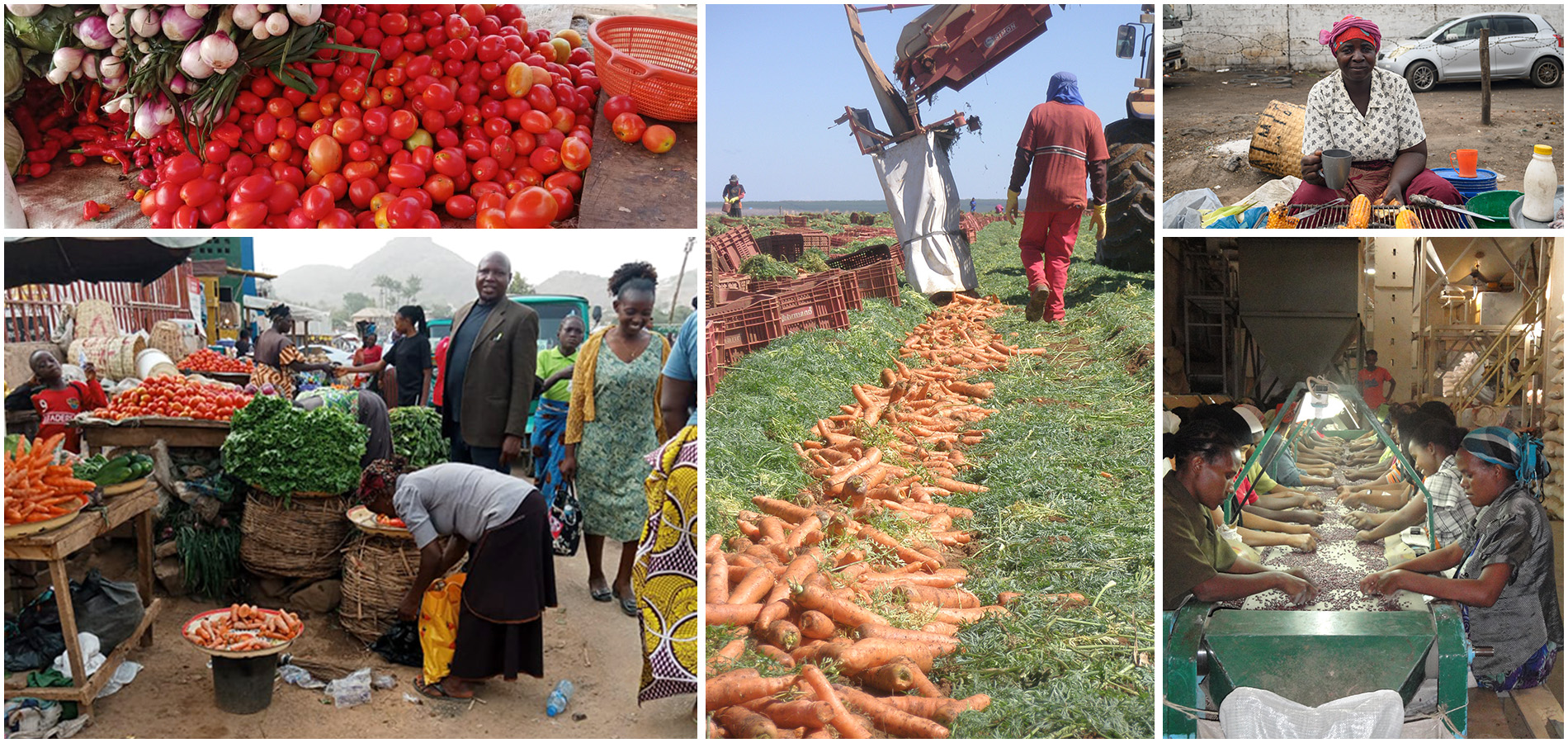 Currently, FSG's lead project is the Feed the Future Innovation Lab for Food Security Policy Research, Capacity, and Influence (PRCI). Feed the Future is the U.S. Government's Global Hunger & Food Security Initiative, and is funded through USAID. PRCI works in 14 African countries and 10 Asian countries.
Current Projects
FEED THE FUTURE INNOVATION LAB FOR FOOD SECURITY POLICY RESEARCH, CAPACITY, AND INFLUENCE (PRCI)
FEED THE FUTURE MYANMAR AGRICULTURE POLICY SUPPORT ACTIVITY (MAPSA)
ANALYTICS SUPPORT IN KENYA EAST AFRICA (SARA-KEA)
NIGERIA AGRICULTURAL POLICY ACTIVITY (NAPA)
POLICY SUPPORT FOR AGRICULTURAL TRANSFORMATION (POLSAT), MALAWI
PROMOTING TRADE INTEGRATION IN REGIONAL LEGUME MARKETS WITH MOBILE TECHNOLOGY
QUANTIFYING THE SCALE AND SCOPE OF NUTRITIOUS COWPEA PRODUCTS IN LOCAL MARKETS
RESEARCH SUPPORTING AFRICAN MSMES TO PROVIDE SAFE AND NUTRITIOUS FOOD (RSM2SNF)
SYNERGISTIC HAWAII AGRICULTURE COUNCIL (SHAC)