About the Institute of Agricultural Technology
The MSU Institute of Agricultural Technology (IAT) began as the Michigan Agricultural College short course in 1894. Since then, the IAT has has been supporting workforce development and agricultural industries in Michigan.
With more than 300 plant and animal agricultural products and services in Michigan the IAT works with educational leaders, agricultural experts and community members to deliver education and training programs to meet state needs for a skilled workforce.
The IAT has experienced a steady increase in student enrollment across all its certificate programs and locations:
473 students in fall 2019
494 students in fall 2018
474 students in fall 2017
427 students in fall 2016
352 students in fall 2015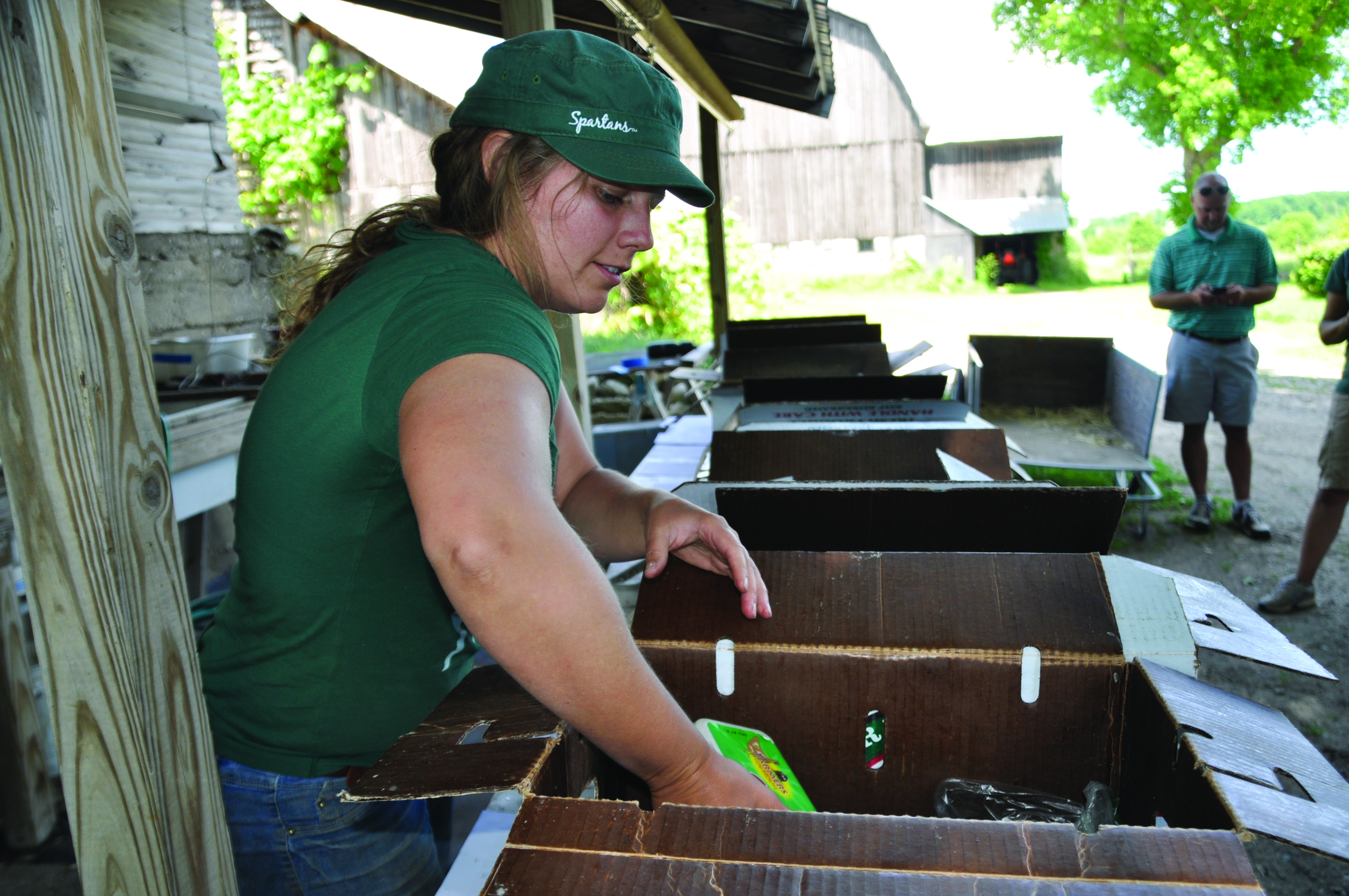 Applied experiences
The IAT offers academic certificate programs focused on practical education, skill development and applied experiences.
Programs are available on campus at Michigan State University and at different community college partner locations across the state. Community college programs also include an associate degree in addition to the certificate.
Certificate programs vary from 18-24 months and are respected statewide and nationally. Between courses and a required internship, students gain real-world experiences, apply what they learn in the classroom and make valuable industry connections to further their careers after graduation.
If interested in learning more, contact the Institute of Agricultural Technology at ati.iat@msu.edu or 517-355-0190.
Request IAT Info Contact IAT Staff Members
---
History of the IAT in Michigan
The short course programs were ways to introduce working farmers in the state to new educational opportunities.
Short courses were established to address agricultural needs in Michigan and were offered in fall and winter between the harvesting and planting seasons.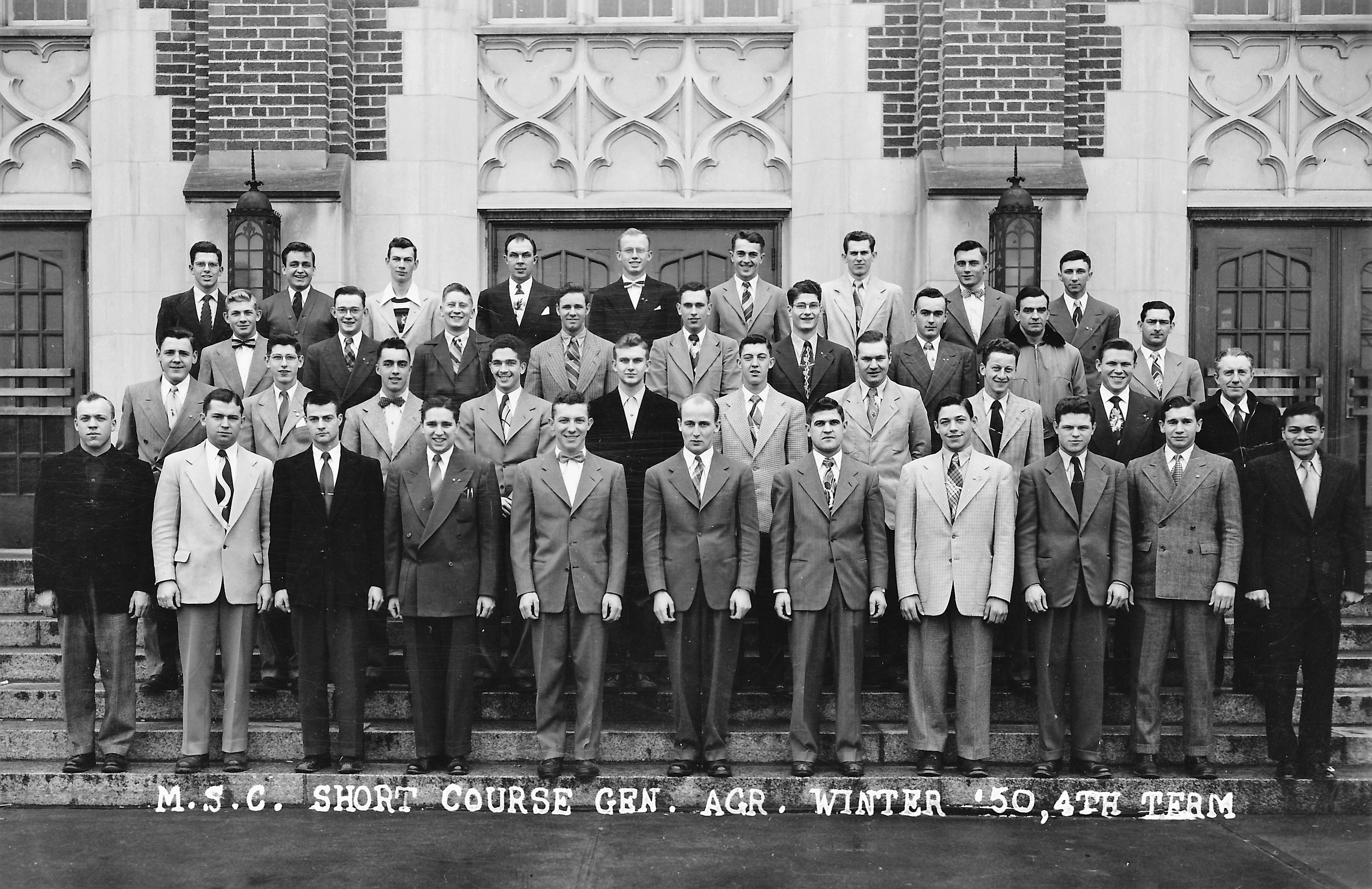 ---
1894
Clinton D. Smith launched and taught the first short course at State Agricultural College in dairy management with 23 students.
1896
Other short courses were added including livestock husbandry, fruit culture and floriculture and winter vegetable growing. Each student spent three hours a week working in a campus farm or garden.
1903
Programs included livestock and general farming, creamery management and butter making, dairy husbandry, fruit culture, cheese making and beet sugar production.
1918
A two-week course in farm tractors is offered for the first time.
1923
Four-year courses are offered for the first time to high school graduates. Programs included agriculture, engineering, home economics, veterinary medicine and applied science.
1955
Michigan State College of Agriculture and Applied Science becomes Michigan State University of Agriculture and Applied Science.
1964
Michigan State University of Agriculture and Applied Science becomes Michigan State University.
1968
The short course program is renamed the MSU Institute of Agricultural Technology.
1995
The first IAT community college partner is added, Northwestern Michigan College in Traverse City.
2019
IAT expands its community college programs to the Upper Peninsula with partner Bay College in Escanaba and adds the Food Processing, Technology and Safety certificate program.