Mobile Food Processing Lab
The two-year IAT Food Processing, Technology and Safety certificate program, launched in fall 2019, trains students on the processes and technologies used to convert commodities into consumable food products. Graduates of the program receive an MSU certificate and associate degree from one of the IAT community college partners.
A mobile food processing lab is part of the program offering hands-on experiences to students at community college locations, ensuring they have the skills necessary to perform effectively in the food processing industry.
A Mobile Learning Experience
The mobile lab mirrors what students will see in the industry once they graduate just at a smaller scale. The trailer lab was built to demonstrate the needs for food grade processing, as well as meeting the demands of the curriculum for the certificate program.
The mobile lab will deliver hands-on training to the IAT community college partners, reducing the need for infrastructure investments at each school.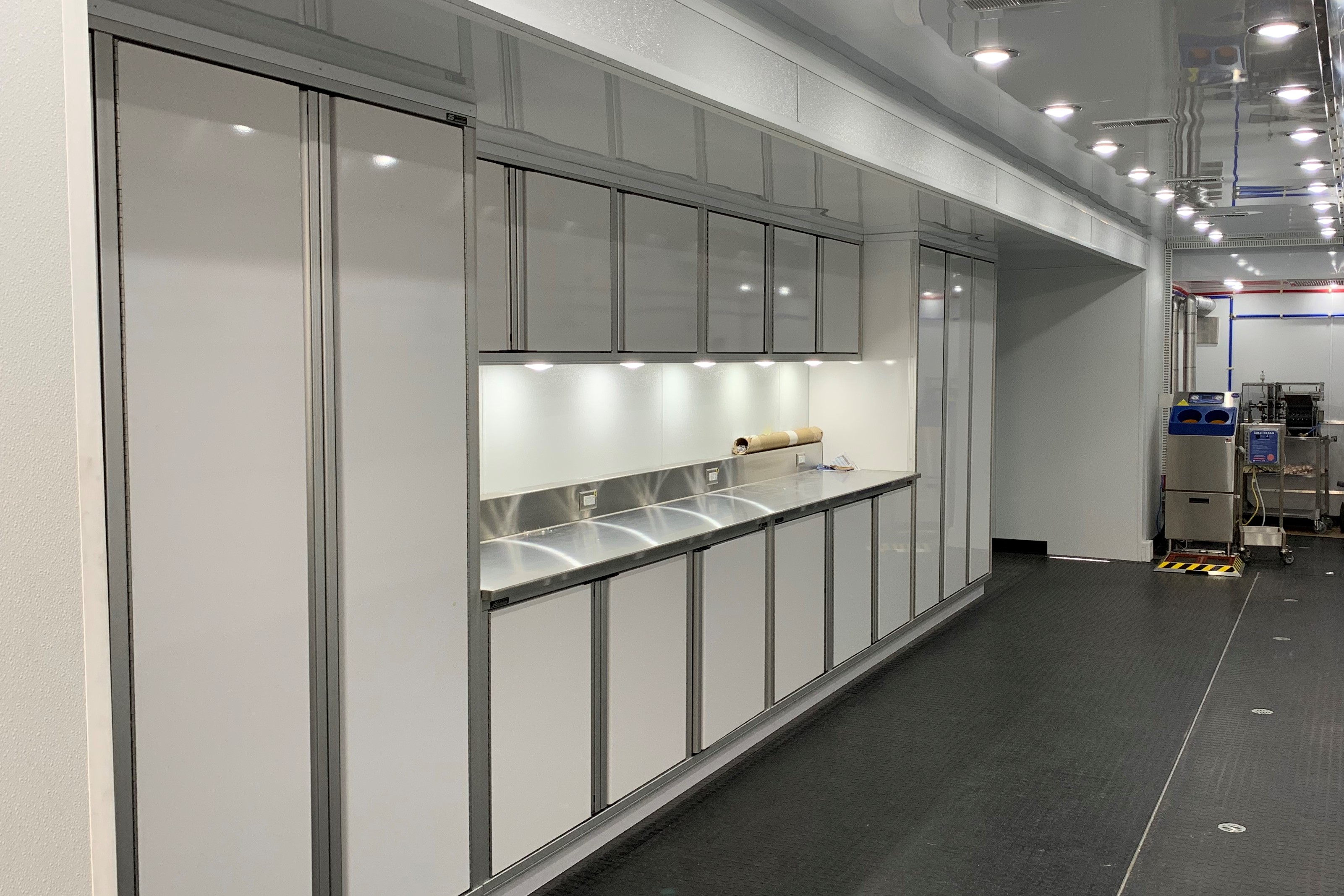 All the equipment in the mobile processing lab was specially developed based on the scale and mobility requirements of the trailer and to allow for versatility. In addition to the mobile food processing equipment, the air filtration, electrical, compressed air, steam and water systems also needed to be custom-made.
To support statewide training, the Michigan Department of Agriculture and Rural Development provided funding for the on-campus food processing lab renovations and one mobile food-processing lab that will be used with the certificate program.
---
Food Processing in Michigan
3,280
Rough number of food processing facilities & warehouses in Michigan
68%
Of food processors planning to hire new employees within 3 years
38%
Of food processors who had challenges finding exployees with the skills needed
Michigan Department of Agriculture and Rural Development (MDARD)
Processing Line & Trailer Details
MSU graduates Katie Church, who majored in biosystems engineering, and Lauren Kitada, who majored in food science helped develop the initial design concepts for the mobile food processing lab while they were students.
Some the mobile lab processing line features include: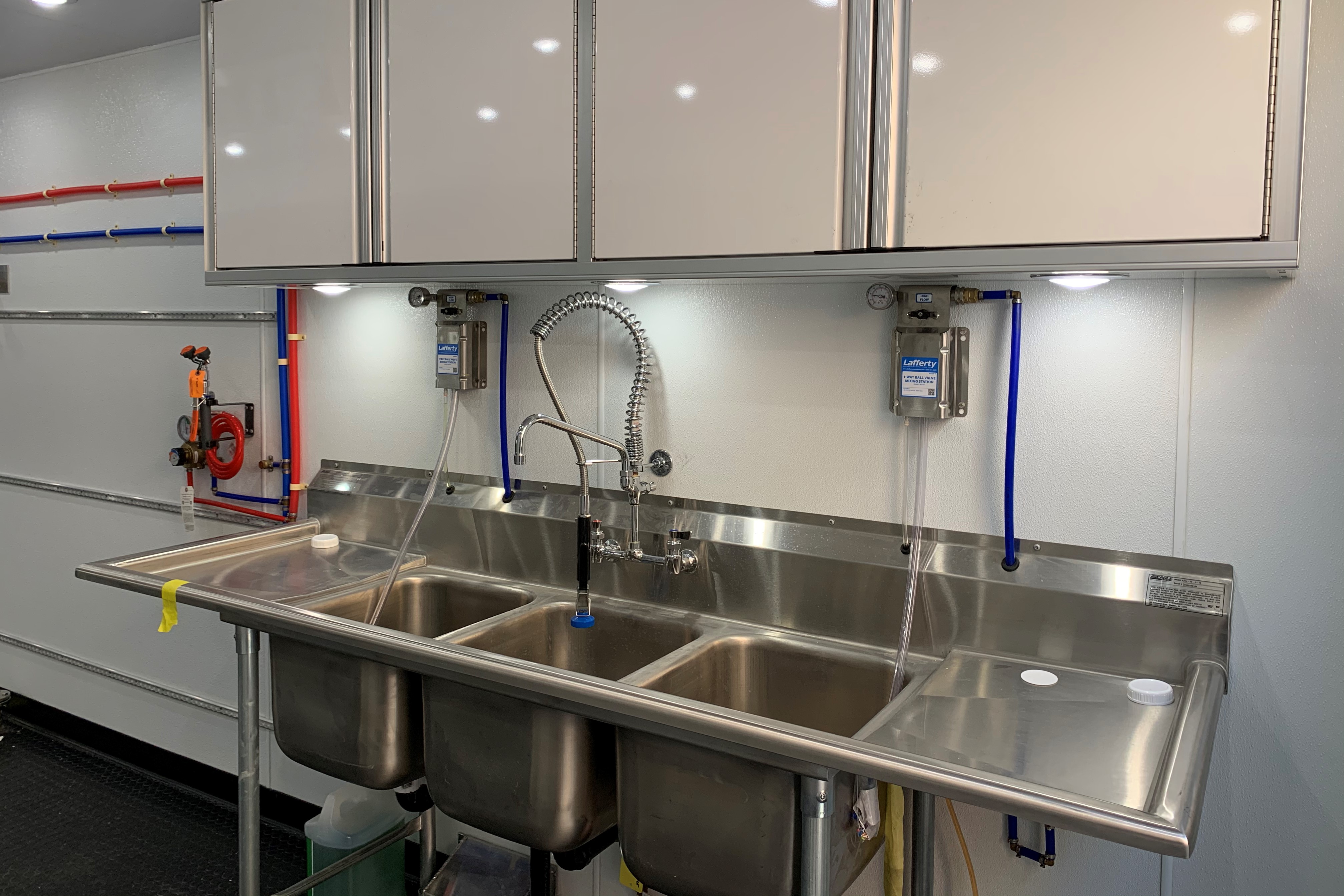 Compressed air system.
Water softening system and on-demand hot water system.
Two electric HVAC systems for heating/cooling.
Onboard steam generator (100 PSI).
Exhaust fans for pressure within the trailer and to remove steam.
A three compartment sink with sanitizer mixing stations.
Automatic hand washing system.
Eye wash and drench station for safety.
Equipment also needed a way to be secured, self contained and able to cross variable terrain when traveling across the state.
Electricity and water hookups were considered for when the mobile lab visits community college partner locations. There is also a hydraulic lift for transport and hydraulic leveling system when parked at different locations.
---
Tour the MSU IAT Mobile Food Processing Lab