4-H Spring Auction
27th Annual Lapeer County 4-H Celebrity Autographs Auction
350 Autographed items from Sports Stars, TV/Movie Stars, Musicians, Politicians, Authors, and others!
Please Stay Tuned ...
Hope to SOON have a link to an on-line Auction to help raise money for 4-H
Silent: 6:00 (all Celebrities)
Live: 6:30 - 7:45 p.m. (Non-Sports Celebrities)
Live: 7:45 - 9:00 p.m. (Sports Only Celebrities)
34th Annual Lapeer County 4-H SPRING AUCTION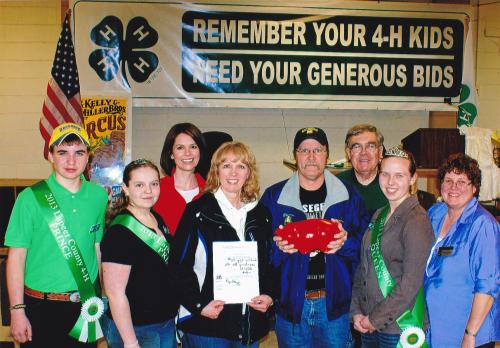 NEW Merchandise, Food, Business Services, Entertainment, Collectibles, Trips, Hotels, Restaurants!
Live Auction 11:00 a.m.
Silent Auction 8:00 - 11:00 a.m. Graduated Closing times begin at 9:15 a.m.
Pancake & Sausage Breakfast 8:00 - 11:00 a.m. - Lunch Concessions also available
Both Auctions are held at the Lapeer Center
Auctioneer: Rowley Auction Service
TO VIEW ITEMS LIST, GO TO www.auctionzip.com Enter zip code 48446 and go to April Calendar.