4-H Spring Auction
GREAT NEWS!
Rowley Auctions will be hosting an online auction to benefit the Lapeer County 4-H Youth Program.
On line bidding starts: SEPTEMBER 29 at 9 am
closing process begins: October 6, 2020 at 8 pm
Bidding will be online at: www.rowleyauctions.com
For questions about the online auction process, please contact Rowley Auctions at 810-724-4035
Due to Covid-19, Lapeer County 4-H was unable to hold their annual spring fundraiser auction. The proceeds from this online auction will provide much needed funding to the Lapeer County 4-H Youth Program. Lapeer County 4-H greatly appreciates your support!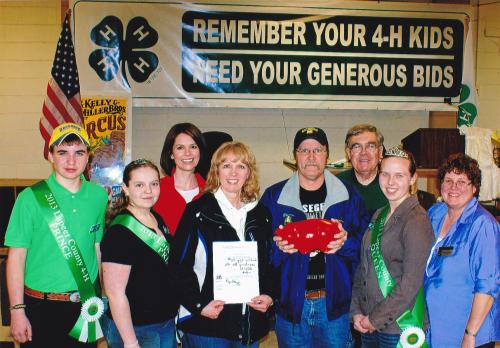 NEW Merchandise, Food, Business Services, Entertainment, Collectibles, Trips, Hotels, Restaurants!
Big thanks to: Rowley Auction Service