2022 Green Science Adventure Camp: Day 1
Check out all the exciting things we did on our first day of 2022 Summer Camps!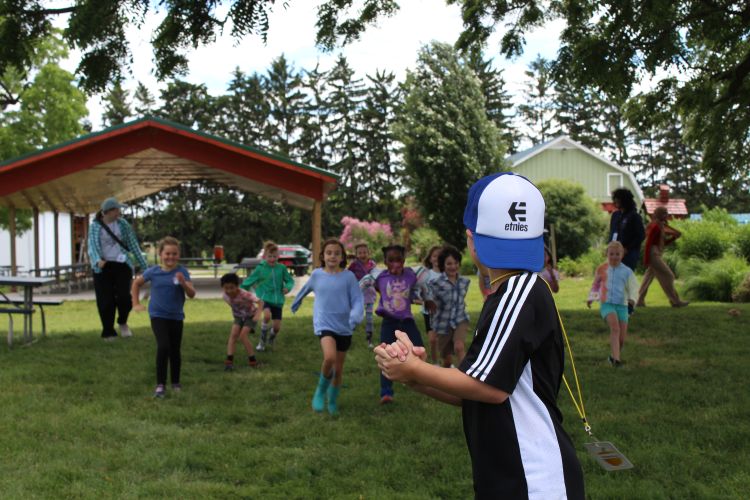 2022 Green Science Adventure Camp: Day 1
The MSU Tollgate Farm summer camps have officially started! We are so excited and ready to give our amazing campers a ton of fun activities and a memorable time. With our Green, Yellow, Orange and Red Pepper groups, this summer camp is bound to have the best time ever! Let's take a look at what we did throughout our Green Science Adventure Camp on our first day of the week:
Animal Chores: Chickens & Goats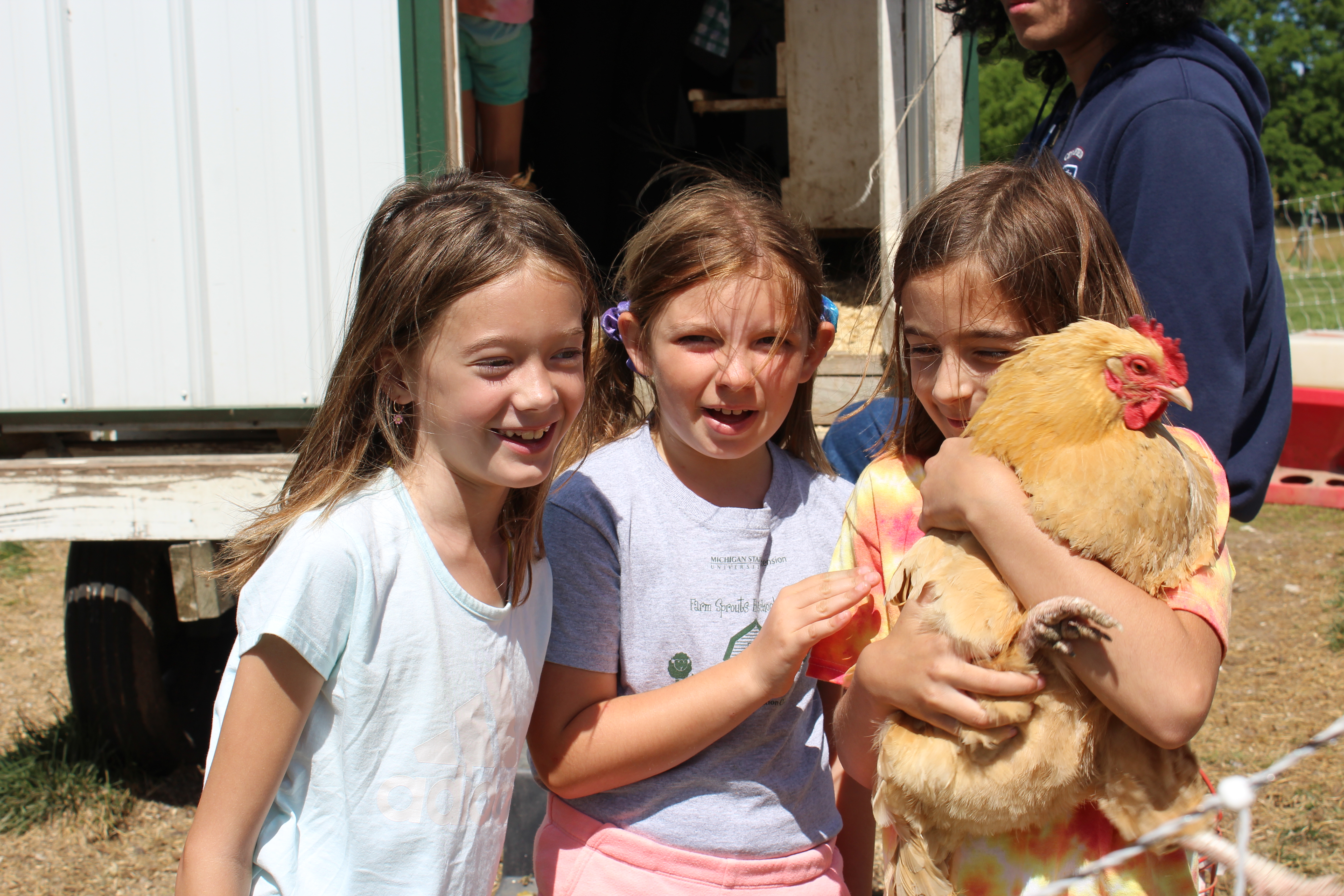 On MSU Tollgate Farm we always love taking care of our animals, so the first thing that some of our campers did was to do our Animal Chores, where they help us collect eggs from the chickens and milk our goats. all our campers were able to complete each task! While doing these chores they learned all about animal safety, and the importance of treating them well.
Garden Kitchen: Pesto & Sweet Potato Pancakes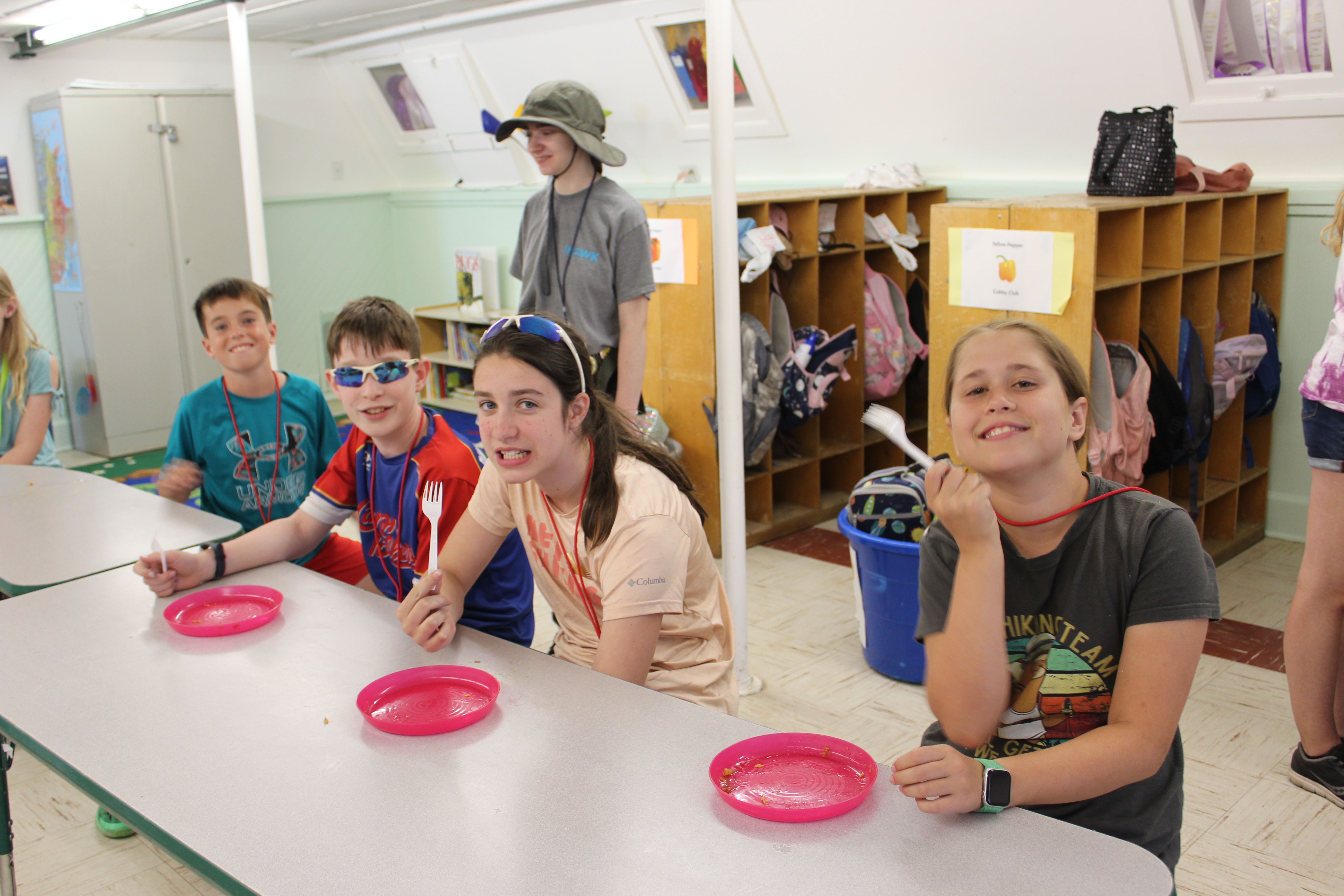 In our Garden Kitchen today in the morning the campers learned how to make a yummy spinach-basil pesto, served fresh on a cracker! All the Garden Kitchen recipes the campers make, they get a little recipe card to take home! The campers had so much fun in the morning with that recipe, we brought them back for another one in the afternoon: Sweet-Potato Pancakes! Served with freshly made maple syrup from the sugar shack.
STEM Sustainable Farming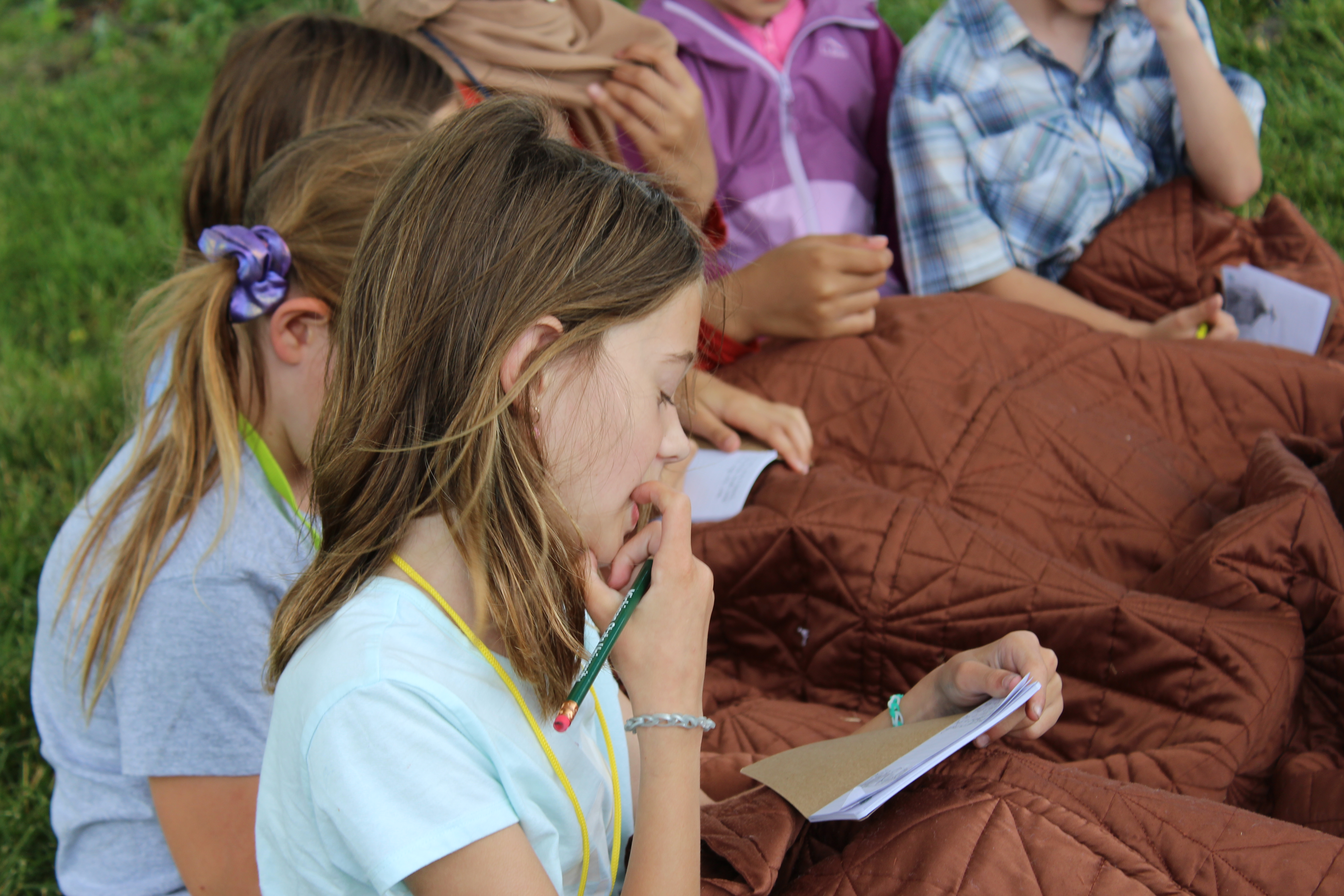 Learning what it means to be sustainable, today they used their imagination to figure out how that farm might look, and then got right to drawing, asking many questions along the way. It was so great to see that so many campers asked so many questions! Tomorrow the campers will make a miniature version of a sustainable farm.
Tie-Dye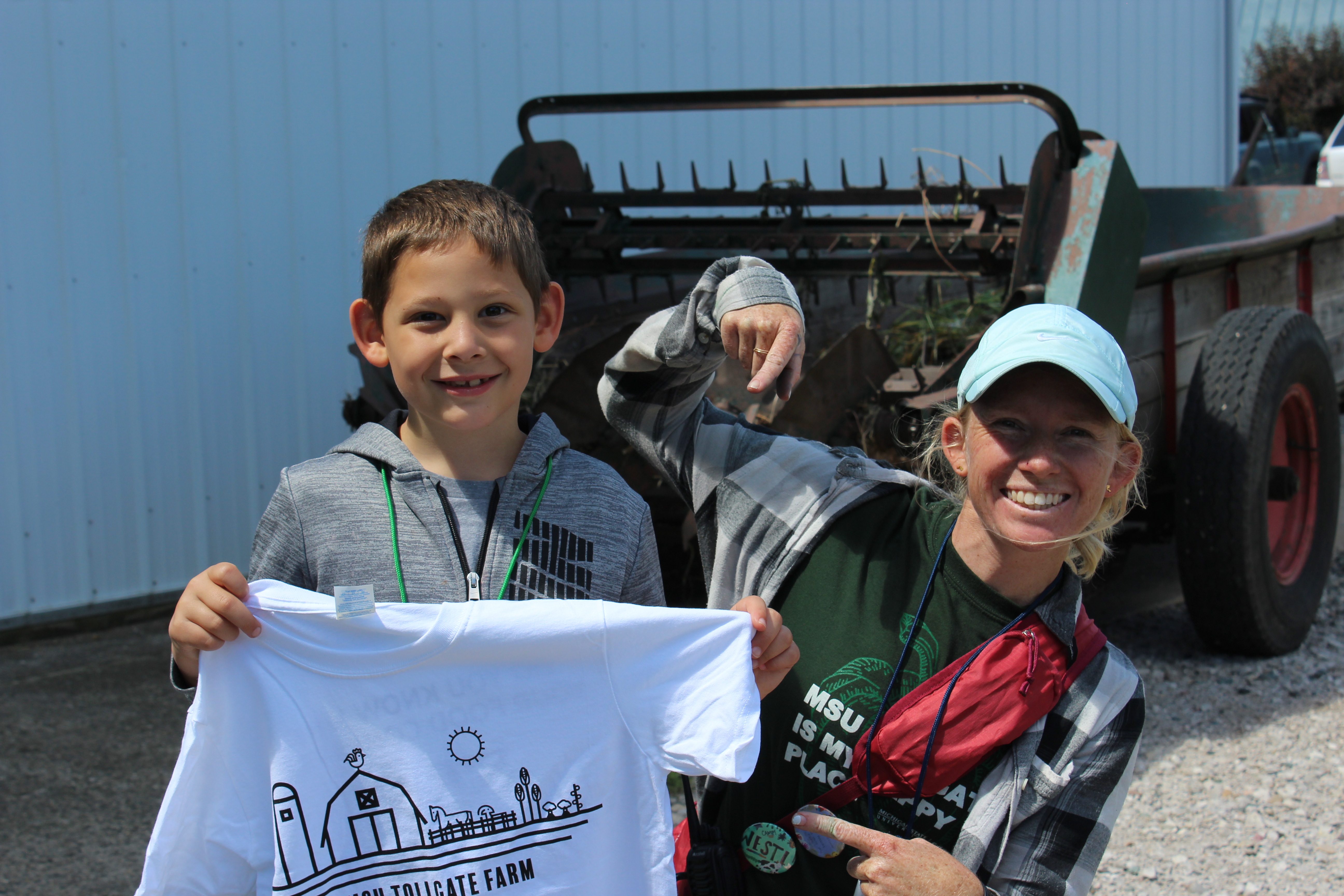 You can't have tollgate without tie-dye! With multiple colors to choose from, and our lovely Education leaders to help out, today's tie-dye experience was filled with laughter and smiles. All the campers were very polite to one another and took turns using all the colors that they wanted to make their tie-dye shirt as colorful as it could possibly be! At the end of the day, each camper got to take their shirt home, to wash and wear.
Fishing Practice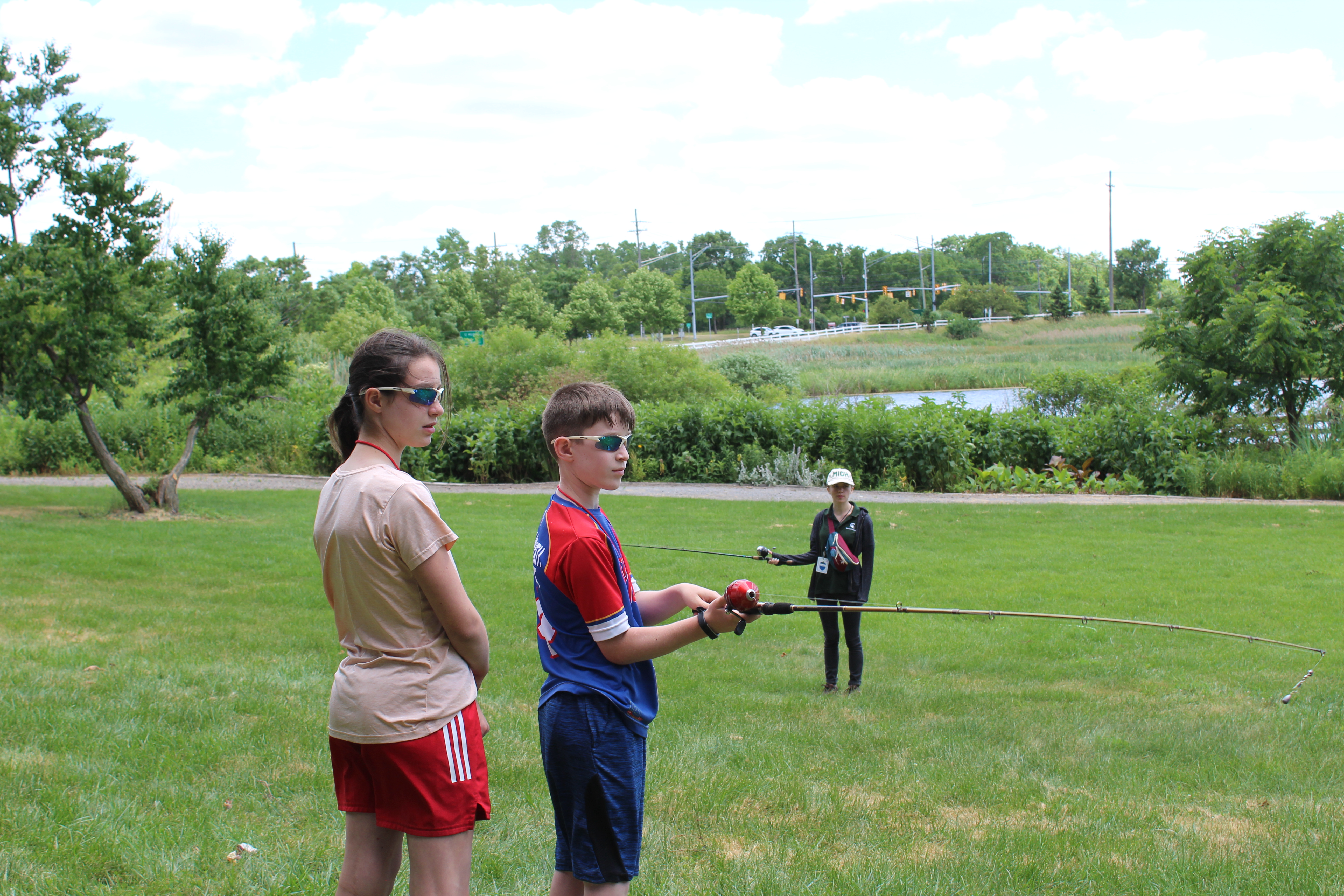 All the groups got to practice casting a fishing line , before actually doing it in the pond tomorrow! After learning the importance of safety while casting a line, the camper were all able to throw a line by the end of the course, while also getting to see what kind of fish they might be able to catch. All of us cannot wait to see how tomorrow comes when we cast our lines in the pond!
Bug Hunt
This activity was all about finding the little critters that crawl in the forest! Our campers used their 'Owl Eyes' to find these creepy crawlies on the forest floor, documenting in their notebooks which bugs they were looking at. The campers put them into little terrariums, and when it was time to move to a new activity, the bugs were put back into the forest. This was a great exercise to recognize just how each bug moved, and how it might affect the forest ecosystem if they were to be taken out of their habitat.
That's all! Hope that you enjoyed learning what our campers did throughout their first day, and this blog will continue to be updated daily about every day's experiences of Green Science Adventure Week, and beyond!