4-H around the world: 4-S Argentina 4-H
The series exploring 4-H around the world continues as we explore 4-H in Argentina.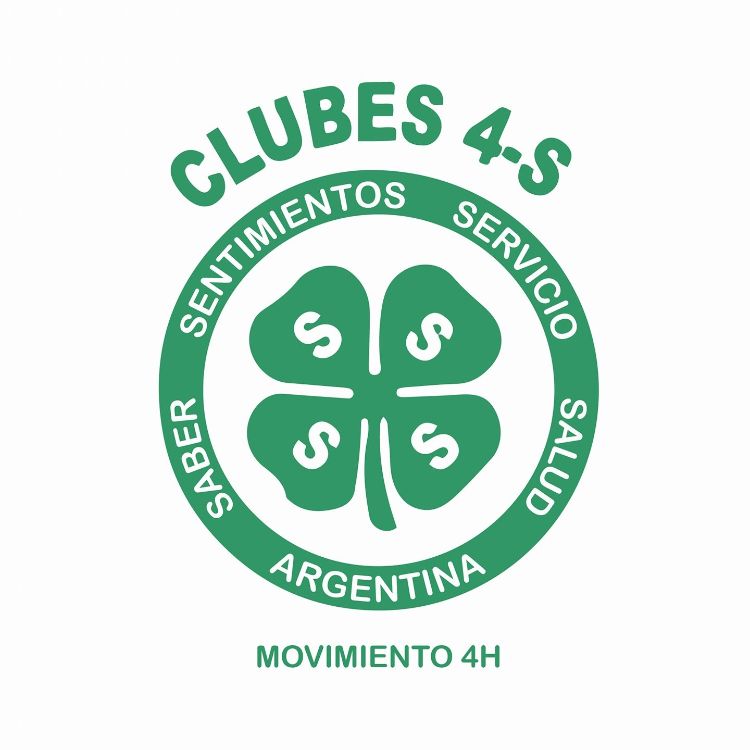 This series of 4-H Around the World started in 2016 by first exploring 4-H with Africa. The series continues as we explore 4-H in Argentina and the future pilot 4-H programs with Michigan 4-H.
In conducting research for the Michigan 4-H Grab-N-Go "Crafts Around the World" series document South America: Chile & Argentina Rain Sticks, a global connection was made with 4-S 4-H Argentina. This connection was made with Abg. Gabriel Valfré, Director Ejecutivo, Fundación JUVIPS, 4-H Argentina from the 4-S 4-H Argentina Facebook page. In email conversations, he said that for some reason, 4-H in Argentina had disappeared through the years. In 2010, their NGO partnered with 4H Finland and in 2014 they were invited to the first Global 4-H Network at the Summit in Seoul, South Korea. After coming back to Argentina, they asked the Board to be 4H Argentina.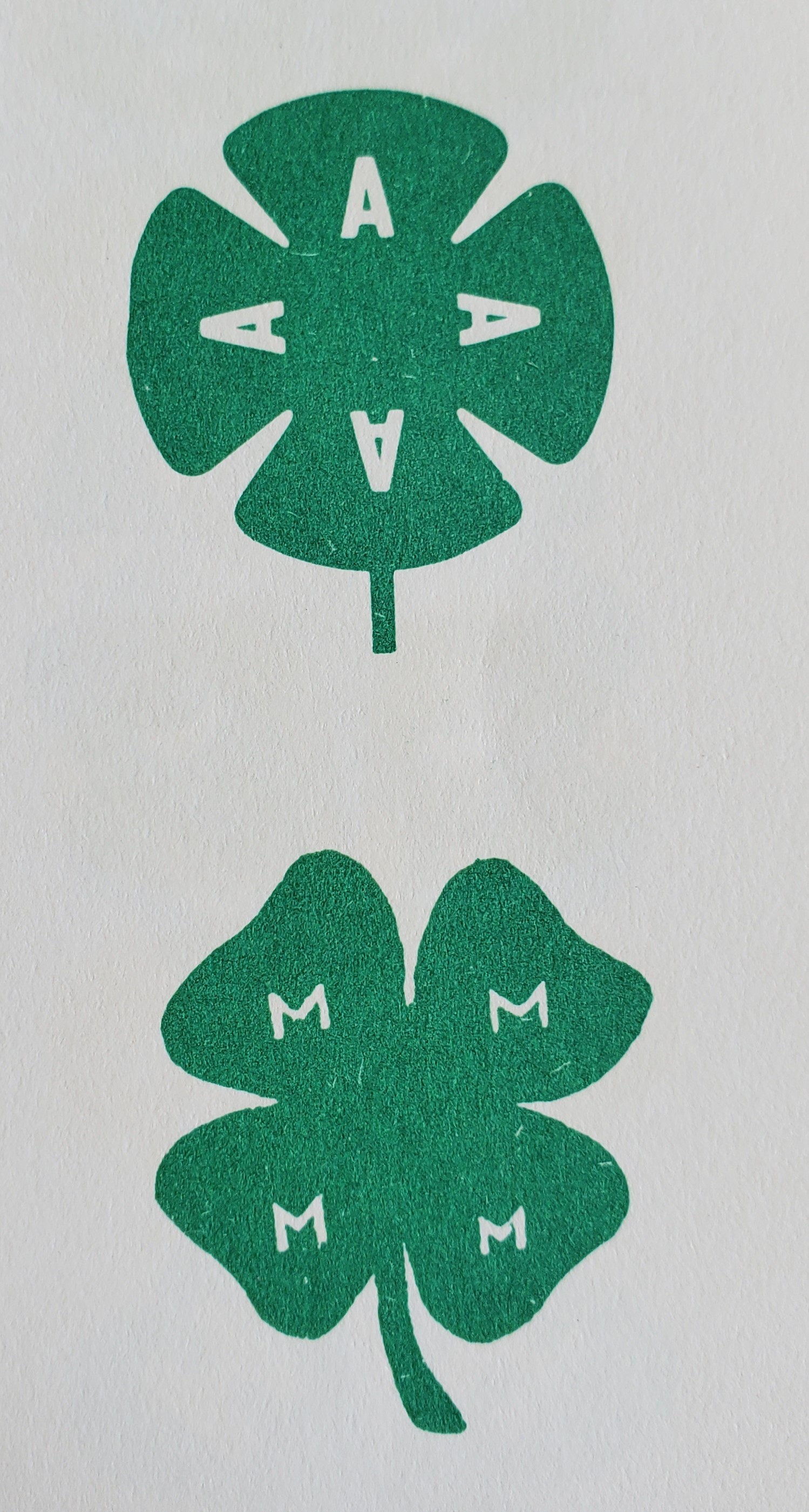 We will start with the first age of 4-H Argentina. A 1957 document, "4-H Around the World: Extension Circular 0-19-2" lists the countries with 4-H or 4-H type organizations in 1956, Argentina's Clubes Rurales Juveniles (4-A) had 20,000 members and Chile's 4-C had 1,200 members. Further research found in the 1966 "World Atlas of 4-H and Similar Rural Youth Education Programs Second Edition" provided Argentina 4-A (Accion, Adiestramiento, Amistad, Ayuda) Clubs (Clubes 4-A) with ages of 10-21; enrollment of 8,000 members and 386 clubs.
Youth program of the Instituto Nacional de Tecnologia Agropecuaria (INTA) (National Institute of Technical Agriculture) was founded in 1954 Buenos Aires, Argentina. National Private Support Group: Asociacion Pro Clubes 4-A (Association for 4-A Clubs). The National 4-H Club Foundation publication continued with 4-M (Mente, Mano, Mision, Merito) Rural Youth Clubs (Clubes Rurales Juveniles 4-M) ages of 10-25 Youth program of the Direccion General de Asuntos (Administration of Agricultural Affairs), Posadas, Misiones, Argentina.
The second age was explained by Gabriel Valfré, Director Ejecutivo, Fundación JUVIPS, 4H Argentina. He said that even though we do not know the reasons that took place for 4H to progressively disappear from Argentina through the years, a new era of 4H emerged in 2016. This new era was with the JUVIPS Foundation in the Province of Córdoba, in the middle of Argentina and is the second most important in terms of population and economic development. The JUVIPS Foundation is a socially committed institution that builds ideas and puts them into action in a bid for a more just and inclusive world that encourages people to grow and participate in communities of freedom, equity and dignity.
Today, 4-S (Saber, Sentimientos, Servicio, Salud) 4-H Argentina continues providing great hands-on learning experiences – Movimiento 4-H. According to Gabriel Valfre, Executive Director of 4-H Argentina in the States' 4-H International Exchange Programs 2021 Windows Newsletter "Argentina is the newest 4-H country in the world!"
Gabriel shared the following very interesting projects in Argentina.
Music School, Social Orchestra and recycled instruments: From the periphery to the world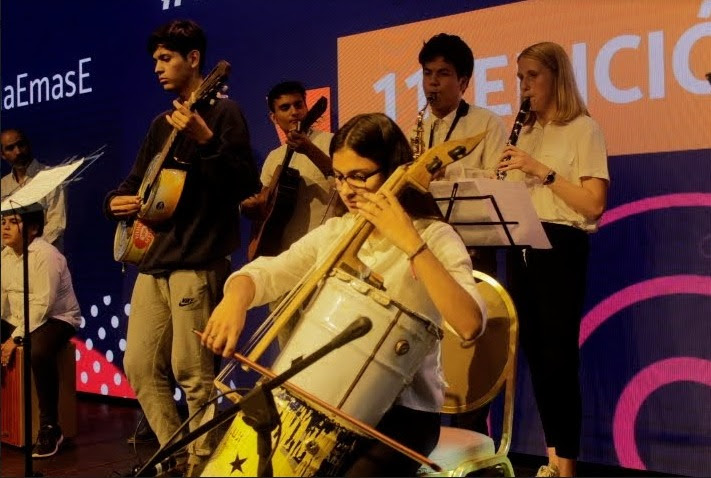 This proposal is inspired by the experience of musical spaces that contribute to the integral development of children and adolescents and the progress of the surrounding community. The most important is the Orchestra of Recycled Instruments of Cateura, created and directed by Favio Chávez Morán, formed by children and young people living in the community installed in the environment of the landfill of Cateura, the main and largest landfill of Asunción, the capital of Paraguay.
JUVIPS – 4H Argentina began this project in 2018 in the north, east and south periphery of the city of Córdoba with incredible results in terms of music learning, personal and collective progress:
About 60 children and teenagers taking music lessons.
A team of 14 people actively working in the process of teaching - learning music.
The recycled instruments workshop has already built many violins, violoncellos, guitars and a drum.
An Orchestra of recycled and conventional instruments.
A tour in Brazil in the cities of Belo Horizonte and Sao Paulo.
Two participants in the European Tour of the Orchestra of Cateura.
América Unida – From a Soccer School to a Soccer Club
Sport is a tool of education, social inclusion, promotion of values, ​​and generation of new opportunities. With this conviction, JUVIPS implements a deep approach that goes beyond a soccer ball. The work model thinks about problems in an integral way. Thus, along with the sports side, healthy eating projects, family orchards, vermiculture, workshops on healthy bonds and emotional strengthening, and various recreational activities are developed.
The America Unida School is characterized by:
Its composition and diversity: Around 150 children and teenagers of Peruvian, Bolivian, Paraguayan and Argentine origin.
Interculturality and respect: The football school is a great factor in the union of diversity and difficulties.
Progress: It began with 15 participants in 2017, today it is ten times larger. It started in a dirt court and now it is placed in a nice training ground.
Parent participation: An important group of mothers and fathers are committed to activities and participate in specific training for them.
Club Development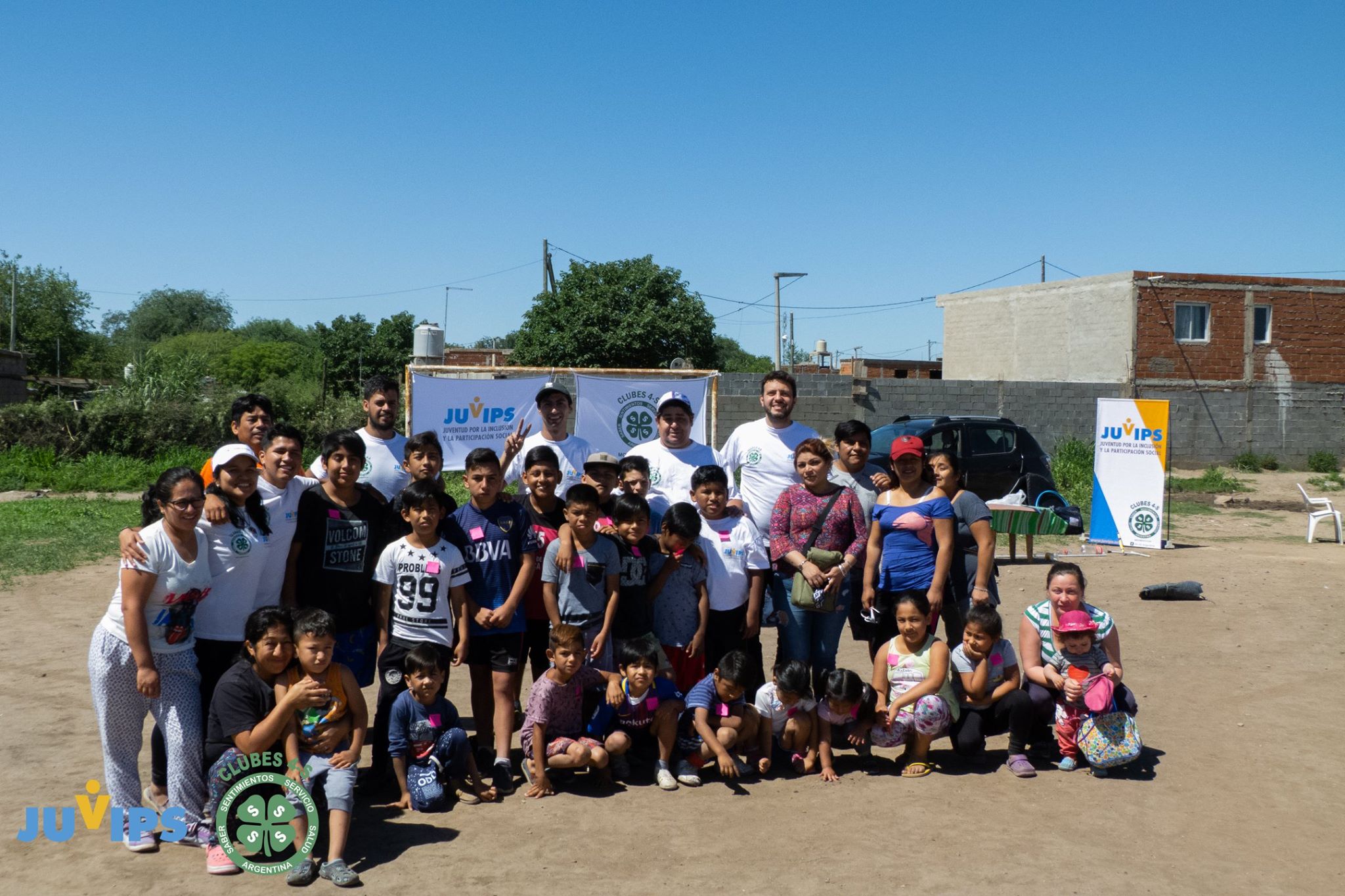 4H Argentina is expanding the influence and different clubs are being created in the Province of Córdoba and other provinces of Argentina. New Clubs are focused on music, sports, entrepreneurship, and agriculture.
Virtual zoom meetings are held monthly to share about 4H in Argentina and in Michigan with Gabriel Valfré, from Córdoba, Argentina and others with much learned. For instance, the time difference between Michigan and Argentina is 2 hours and that Argentina does not do Daylight savings time, which came to be important to note when setting up the zoom meetings. Due to the productive zoom connections, a global relationship has formed with Argentina 4-H to add to their interesting projects. These future collaborative programs include 4-H Passport Kitchen, a Visual Letters Art Exchange and more with Michigan 4-H! The most exciting pilot is a youth "Visual Letter" art exchange between Argentina 4-H, Kentucky 4-H and Michigan 4-H which will create a cultural understanding and appreciation of similarities and differences of the way of life between Argentina, Kentucky, and Michigan. The art exchange will be patterned after the established Michigan 4-H Children's Art Exchange with China. In 2021/2022 the program will be in three Michigan and Kentucky Counties. In Argentina 4-H, it will be presented to 4-H Clubs, music group and soccer group.
Furthermore, it was exciting to learn that Argentina 4-H/JUVIPS and States' 4-H International Exchange Programs had developed an in-person exchange in 2020, a program that was to launch in the summer of 2021. Sadly, it had to be suspended due to COVID-19. However, the States' 4-H/ARG exchange will be offered again in 2022!
The 4-H experience and the excitement of learning is global empowering young people to be part of the solution to make the world a better place for all. These international 4-H programs and connections are creating young leaders in a globalized, interconnected and rapidly changing world.
Michigan State University Extension and the Michigan 4-H Youth Development program help to prepare youth as positive and engaged leaders and global citizens by providing educational experiences and resources for youth interested in developing knowledge and skills in these areas. Other global educational opportunities can also be found on MSU Extension's Global and Cultural Education website. Enjoy learning about other educational cultural opportunities by visiting the Michigan 4-H International Events page. For more information about 4-H learning opportunities and other 4-H programs, contact your local MSU Extension office.
Other articles in this series
Visit the Michigan 4-H International Exchange Programs for information on hosting exchange students or traveling.