4-H Tech Wizards thank mentors during National Mentoring Month
January is a time to celebrate the winning combination of science, mentoring and career exploration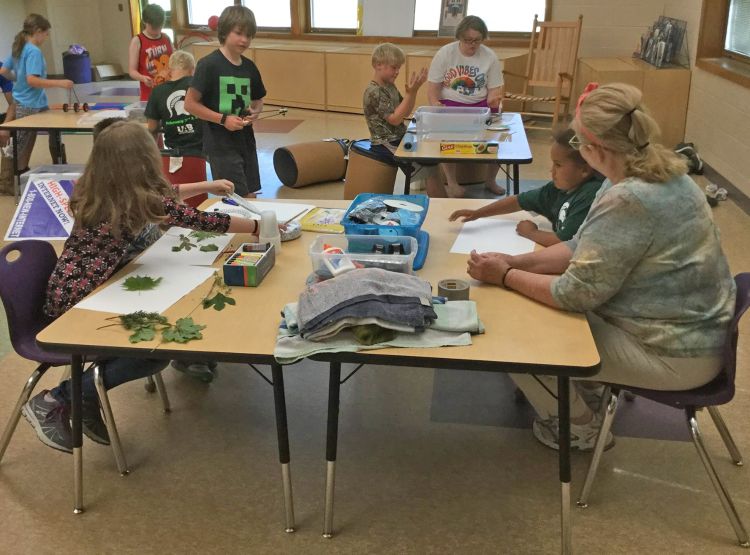 January is National Mentoring Month, and the Michigan 4-H Tech Wizards made sure to thank their volunteer mentors. According to MENTOR: The National Mentoring Partnership, this annual campaign celebrates the effects that mentoring young people can have on individuals and society. It has three target goals: raise awareness of mentoring; recruit individuals to mentor, and promote the rapid growth of mentoring by recruiting organizations to mentor
Research from The Mentoring Effect shows that mentors play a powerful role in providing young people with the tools to strive and thrive, attend and engage in school and reduce or avoid risky behavior like drug use. In turn, these young people are:
55 percent more likely to be enrolled in college.
81 percent more likely to report participating regularly in sports or extracurricular activities.
78 percent more likely to volunteer regularly in their communities.
More than twice as likely to say they held a leadership position in a club or sports team.
Whether working with Oobleck, robots, space or other hands-on science, 4-H Tech Wizards matches caring teen and adult mentors to groups of up to four young people. Regardless of the careers mentees eventually pursue, youth participants become equipped with important 21st century skills related to technology, critical thinking and self-guiding working processes to be successful in the workforce.
Mentees are between the ages of 8 and 17 and meet weekly throughout the year for two hours at a time, working together on experiments and lessons with their mentors. These lessons and educational activities are the catalyst for building effective mentoring relationships that teach young people life skills and spark their interest in science, technology, engineering, arts and math (STEAM) jobs and careers.
Through Michigan State University Extension and with support from a National 4-H Council grant, 4-H Tech Wizards is available in Bay, Mason and Muskegon counties. In addition, through 4-H STEAM Corps, an AmeriCorps program funded through a grant from the Corporation for National and Community Service, the 4-H Tech Wizards model is also operating in Marquette County.
We appreciate the time and effort both our teen and adult mentors provide each week to enhance the lives of young people through 4-H Tech Wizards. To learn more about 4-H Tech Wizards or to become a volunteer mentor in Michigan, visit the 4-H Tech Wizards website. To learn more about National Mentoring Month, visit the National Mentoring Month website.
Michigan State University Extension and Michigan 4-H Youth Development help to prepare young people for successful futures. As a result of career exploration and workforce preparation activities, thousands of Michigan youth are better equipped to make important decisions about their professional future, ready to contribute to the workforce and able to take fiscal responsibility in their personal lives.