A Note from the Department Chair
Department Chair Rich Kobe shares updates from the Department of Forestry.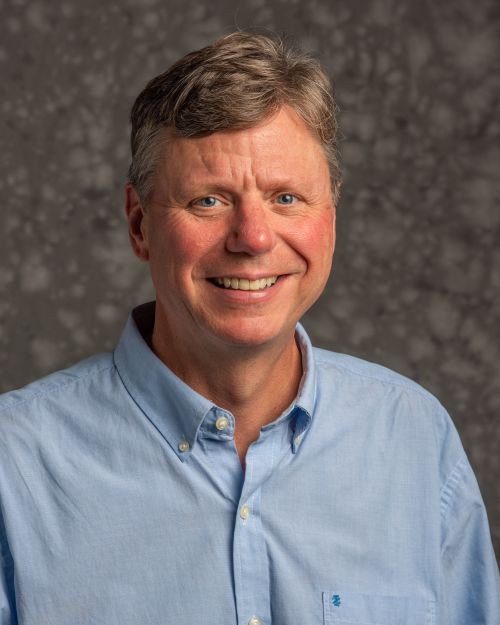 Dear MSU Forestry Alumni and Supporters,
For several fall semesters, I have co-taught a freshman seminar with Dr. Andy Vander Yacht entitled "Contemporary Issues in Forests and the Environment." We begin and end the course with readings from Aldo Leopold's A Sand County Almanac. As many of you know, Aldo Leopold was a forester, scientist, author and careful observer of nature. Though he may have been better served by enrolling in Michigan State Agricultural College's forestry program, he instead completed an undergraduate forestry course at Yale's Sheffield Scientific School from 1907-08 and then completed a post-graduate course in forestry at the Yale Forest School in 1909.
Leopold reminds us that conservation has long been integral to forestry. In fact, a lack of regard for conservation was the major motivation for the establishment of academic forestry programs, including MSU's Department of Forestry in 1902. Leopold's words still ring true today. He saw conservation as a state of harmony between humanity and nature – that is, humans are part of and dependent on nature. Deriving essential products and services from nature while preserving its integrity go hand-in-hand and is in our best interest – this is the essence of professional forestry.
"Conserve" is the theme of this issue of the MSU Forester: finding that harmony between nature and humanity is integral to our work. We highlight just a few of numerous examples:
Professor David Rothstein's team is researching sustainable harvests of jack pine forests of northern Michigan to provide the young habitat required by the rare Kirtland's warbler.
Alumnus Jacob Slusser's (MS 2011) work in Panama is empowering people to restore tropical forests and
their livelihoods.
Academic Specialist Dan Brown (BS 2015) is leading MSU's Sustainable Wood Recovery Initiative – trees that are removed from campus are made into heirloom-quality products by Michigan artisans.
We also are pleased to share with you the news of two significant gifts. Leighton (MSU Marketing 1962) and Peggy Miller have documented a $900,000 bequest that will fund an endowment to support the education of future MSU Forestry students. And a realized bequest of $332,916 will add to the Eleanor M. and Wilhelm M. Beckert Forestry and Horticulture Endowed Scholarship Fund, supporting scholarships for first year students. These gifts help ensure the education of future generations to work towards that state of harmony between humanity and nature.
We welcome and appreciate your engagement, feedback and support. I hope to see you in East Lansing or during my travels. Go Green!
My best,
Richard Kobe
Directing your IRA required minimum distribution for impact in MSU Forestry
(An MSU Forestry alum / donor discovered this way to give and suggested that we share this information.)
Here are a few things to know about Qualified Charitable Distribution (QCD) gifts, commonly referred to as IRA charitable rollovers:
Donors must be age 70 1/2 or older on the date of the gift and may give up to $100,000 from an IRA directly to a qualified charity, such as MSU.
Donors pay no income taxes on the gift. The transfer generates neither taxable income nor a tax deduction, so you benefit even if you do not itemize your deductions.
An IRA charitable rollover gift can satisfy all or part of a required minimum distribution (RMD) for
the year.
Charitable transfers must be made to public charities, not to donor advised funds, private foundations or supporting organizations.
To learn more, contact the MSU Office of Gift Planning. We can help with the steps you'll need to take and help the process run smoothly.