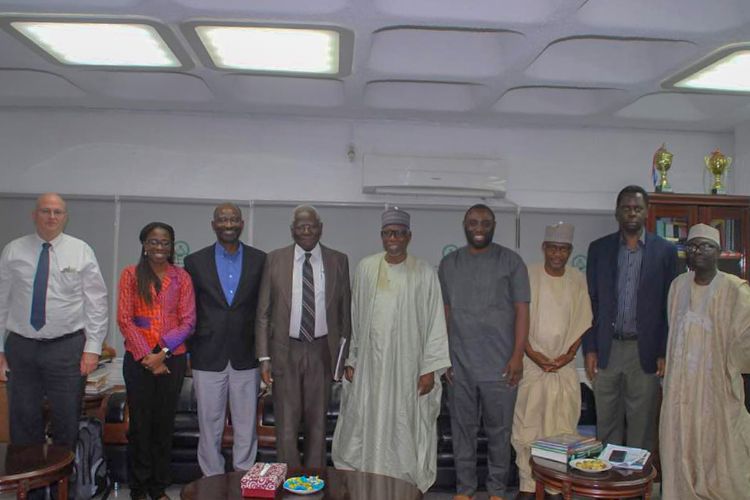 In August 2018, members of Michigan State University's Department of Agricultural, Food, and Resource Economics secured several partnerships with important groups in Nigeria to further agricultural developments.
Appointed NUC Consultants
In August 2018, Nigeria's National Universities Commission (NUC) appointed Michigan State University's Department of Agricultural, Food, and Resource Economics as its external consultants on agriculture. The appointment was announced at a meeting between AFRE led by chairperson Titus Awokuse, with support from professor Tom Reardon, associate professor Saweda Liverpool-Tasie and assistant professor Oyinkan Tasie, and an NUC management team comprising executive secretary, professor Abubakar Adamu Rasheed, FNAL, the chairman of the board, emeritus professor Ayo Banjo, FNAL and several directors.
The NUC is the primary regulatory agency for the Nigerian University System, with over 164 Universities including 42 federal, 47 state and 75 private universities. The twelve directorates of the NUC include academic planning, research, innovations & information technology, and accreditation. With AFRE's appointment, MSU faculty will support the Nigerian University System through the NUC with curriculum design and reform for education in agriculture in the country. MSU will also support capacity strengthening for Nigerian faculty, researchers and scholars.
This is a scale up of MSU's ongoing capacity strengthening efforts through collaborative research on aquaculture, fishery, poultry value chains, land access and conflict themes led by Saweda Liverpool-Tasie, Tom Reardon, Laura Schmidt-Olabisi, Oyinkan Tasie and Vincenzina Caputo under USAID's Feed the Future Nigeria Agricultural Policy Project. Saweda Liverpool-Tasie is the principal investigator of this USAID funded project.
Support for National Assembly
MSUAFRE faculty members Tom Reardon, Saweda Liverpool-Tasie and Oyinkan Tasie committed to supporting Nigeria's National Assembly Committee on Agriculture to enhance its delivery on its mandate as it relates to strengthening the agricultural policy process. The commitment was made at the breakfast meeting with Nigeria's senate committee chairman on agriculture, Senator Abdullahi Adamu. Senator Adamu is a high-ranking member of the National Assembly. Prior to his election as a senator of the Federal Republic Nigeria, Senator Adamu was the governor of Nasarawa State and was one time a minister of the Federal Republic of Nigeria.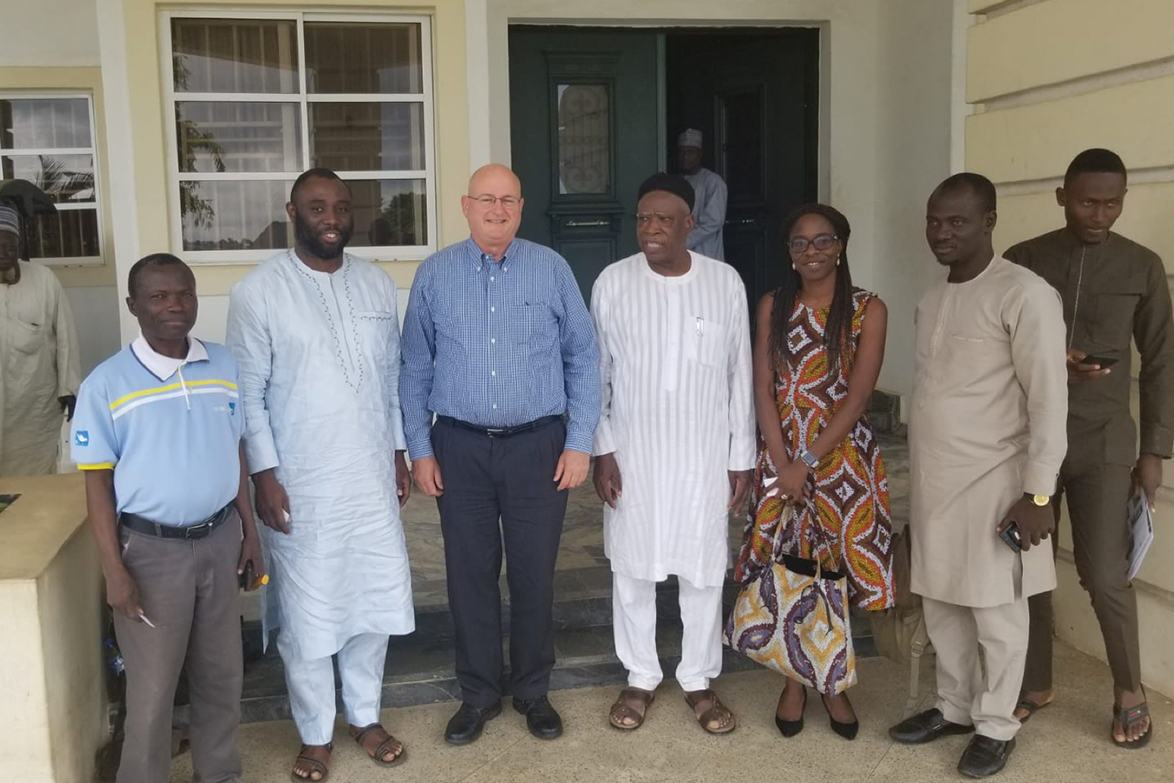 Nigeria's constitution vests the National Assembly with the power to make laws for the peace, order and good governance of the federation. Pursuant to these powers, the assembly has broad oversight functions and is empowered to establish committees. The National Assembly Committee on Agriculture provides legislative oversight of all matters covered by the country's Federal Ministry of Agriculture & Rural Development (FMARD). The FMARD is responsible for developing the agriculture sector of the Nigerian economy, with a view to growing the sector, driving income growth, accelerate food and nutrition security, generating employment and transforming Nigeria into a leading global food market, through the commodity value chain concept. With this Commitment to the National Assembly Committee on Agriculture, MSU's AFRE would be supporting capacity enhancement and an increase in the offtake of evidence by policy makers in the agricultural policy process.