AgBioResearch scientist develops tools to inform water conservation strategies
Glenn O'Neil builds online resources to help 'bridge the gap' between scientific research and on-the-ground application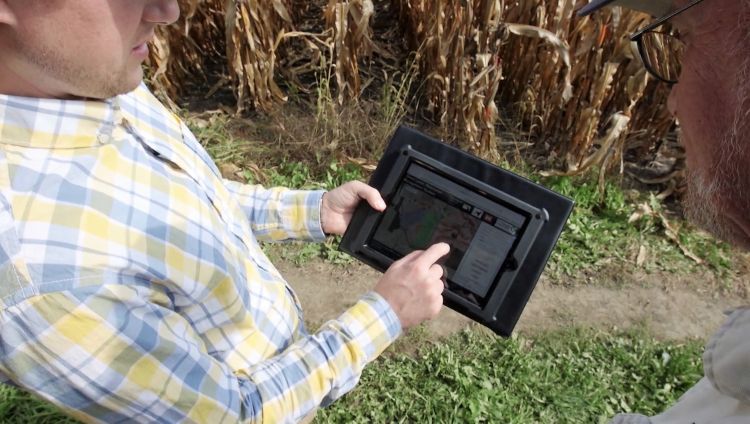 EAST LANSING, Mich. – Michigan is a state defined by water.
The Great Lakes provide Michigan the longest freshwater coastline in the nation, account for one-fifth of the world's supply of surface fresh water, and support more than 1.3 million jobs.
The Great Lakes and other freshwater systems in Michigan are also essential to the state's ability to support an agricultural powerhouse. The lakes shape Michigan into several micro-climates, contributing to the state's agricultural diversity (Michigan supports approximately 300 different commodities) — second only to California in the U.S
In addition, proximity to the Great Lakes as well as abundant inland surface and ground water, provides Michigan's agriculture and natural resources communities one of the most secure fresh water sources in the world.
Michigan State University works with agriculture and natural resources partners across the state to ensure the lakes are protected and preserved for generations to come.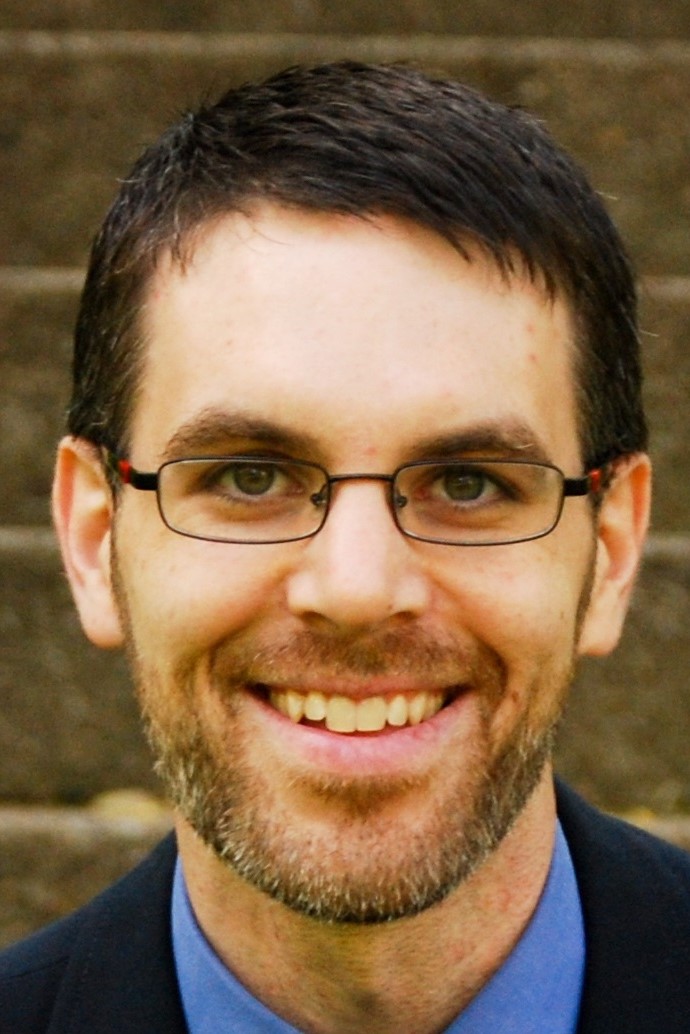 MSU AgBioResearch environmental scientist and GIS Specialist Glenn O'Neil is one of those Spartans working to protect Michigan's water resources.
Since 2005, O'Neil has led web development and environmental modeling for the MSU Institute of Water Research (IWR), developing a portfolio of web-based tools to inform agriculture and natural resources decision making to improve management efforts and environmental outcomes.
"I'm not a native Michigander, but when we moved to Michigan, and I saw Lake Michigan from Sleeping Bear Dunes for the first time, it was a kind of profound experience," O'Neil said. "Knowing that my job is a small contribution to the efforts of preserving and protecting the lakes is a motivator for me. It's also nice to be affiliated with an institution that has a mission of improving things for people."
IWR is dedicated to developing science-based technology, research, educational programs, and partnerships to help understand and address critical water issues in Michigan and the Great Lakes Region. Jeremiah Asher is the assistant director at IWR, with research projects focused on developing online decision support tools to improve water management in agricultural and rural areas, groundwater management, and edge of field and floating wetland research, among others.
Asher and O'Neil collaborate to determine the features and tools their computer models will need to produce for specific projects, and O'Neil serves as IWR's lead programmer.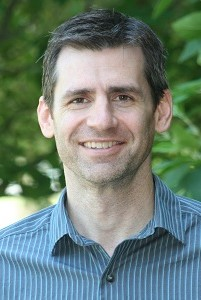 "Glenn is the person who produces all the magic in the background from a programming standpoint to develop the functions and features," Asher said. "We then work together to design and implement the best approach to integrate science and technology to provide the best experience for the end user."
IWR relies on partners Department of Environment, Great Lakes, and Energy (EGLE), Michigan Department of Agriculture and Rural Development (MDARD), The Nature Conservancy in Michigan, commodity organizations and Michigan's farming communities to apply research and implement water quality and quantity improvement techniques and train farmers to adapt those to their operations.
"My work focuses on bridging scientific research and on-the-ground application. We've had a number of projects in which we built tools for conservation district staff or MSU Extension staff to engage producers on an individual basis," O'Neil said. "We want to leverage the relationships that those partners already have with producers, and we know the messages that our tools may convey will be better received by producers, if it comes from someone who they know and trust."
IWR is one of 54 federally designated water institutes created under the Water Resources Research Act of 1964, and is supported by the U.S. Geological Survey (USGS). IWR also receives ongoing support from MSU AgBioResearch and MSU Extension, and is a member of the National Institutes for Water Resources.
The Nature Conservancy
The Nature Conservancy (TNC) is a global conservation organization founded in 1951. It has grown to one of the most wide-reaching environmental organizations in the world, with more than a million members and impact conservation in 79 countries and territories.
IWR research and modeling programs provide valuable data-driven evidence that supports TNC in Michigan's efforts to advise farmers on best practices to maintain healthy soil and water management programs to contribute to long-term farm productivity, protect rivers, streams and lakes from harmful nutrient runoff and erosion, and improve soil carbon retention.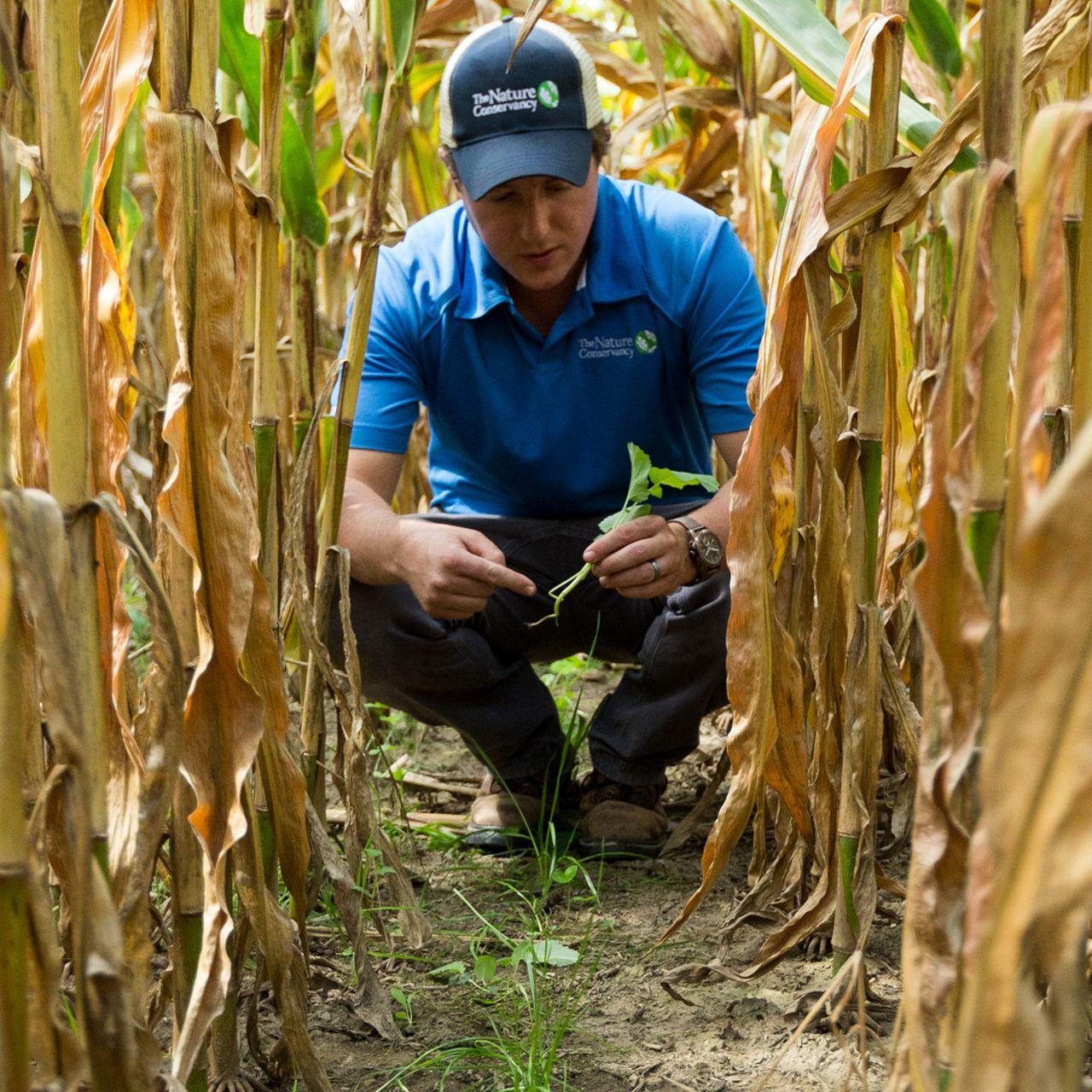 "The work of The Nature Conservancy is not just conservation for nature's sake," said Ben Wickerham, Agriculture Program Director for The Nature Conservancy in Michigan. "We've really tried to ensure a three-fold emphasis on agriculture, natural resources, and community is woven into our strategy. Our mission is not just about preserving the 'last great places on Earth', but to also secure Michigan's food systems and water sustainably. Our work with private landowners – both in areas of agriculture and forestry – toward developing regenerative techniques has become a major focus of our work."
For more than a decade, TNC has partnered with farmers in the Saginaw Bay watershed to expand the use of soil health practices, such as cover crops, no-till and precision nutrient application methods.
The 2016 Saginaw Bay Watershed Conservation Partnership, co-led by the Michigan Agri-Business Association and TNC in Michigan, cultivated a strong public-private partnership in the area, offering incentive programs, learning opportunities and agribusiness collaborations aimed at increasing adoption of conservation practices.
TNC in Michigan continues to work with a myriad of local agricultural stakeholders to improve the delivery of conservation practices and programs, provide science-based recommendations and technical assistance pertaining to improved soil health, and to foster the establishment of localized farmer-led peer groups.
Working collaboratively with farmers and farm advisors in the region, TNC's aim is to expand soil health practices across 1.8 million acres (50% of the row crop acres in the Saginaw Bay Watershed and Michigan's drainage to the Western Lake Erie Basin), to reduce sediment and nutrient runoff, specifically phosphorus.
IWR modeling tools, specifically the Great Lakes Watershed Management System, are instrumental in these efforts to track, monitor and analyze the impact of agriculture on its surrounding environment and developing ways to mitigate those impacts.
The GLWMS is an evolving mapping, analysis and reporting system used to improve water resources management across the Great Lakes.
"The ability to set targets, estimate results, and track progress over time, provided to us by the GLWMS, is really the lynchpin of our work," Wickerham said. "Michigan is kind of the envy of other Midwest state counterparts, because we have access and input on a tool like this. This conservation work can be done without tools like GLWMS, but it becomes super difficult and expensive to tell the story of our impact and share those results to our stakeholders. With tools like GLWMS we can inform our partners of the benefits of best management practices down to the field, or even sub-field level."
The GLWMS has played an important role in facilitating financial incentives programs to farmers by supporting two pay-for-performance programs in the watershed by estimating benefits of select conservation practices on groundwater recharge and sediment loading reduction.
Department of Environment, Great Lakes and Energy
IWR works hand-in-hand with state organizations to align research priorities with environmental and agricultural benchmarks to ensure methods are meeting the needs of all stakeholders.
Emily Finnell is the Great Lakes senior advisor and strategist with The Office of the Great Lakes. The office was created in 1985 to lead policy development and strategic programs to help protect, restore and sustain the Great Lakes with a core focus of sustainable water resources.
Finnell credits IWR for its contribution to Michigan's effective stewardship of the lakes through the Great Lakes-St. Lawrence River Basin Water Resources Compact.
IWR's suite of research, outreach and education programming inform Michigan's Water Use Program and Water Use Advisory Council, a collaborative effort across EGLE, MDARD and Department of Natural Resources. The Water Use Program provides an environmental baseline for managing water resources in an integrated manner manage the groundwater and surface water resources within the Great Lakes Basin, and to prohibit diversions outside the Basin.
"We've seen great benefits from our partnership with IWR and having Glenn (O'Neil) and Jeremiah (Asher) directly involved in groups like the Water Use Advisory Council," said Finnell, who holds a Bachelor of Science degree in environmental biology and botany and plant pathology from MSU. "IWR projects have contributed to the development of science-based policy and resource management decision-making tools. Having MSU at the table leading multidisciplinary teams as thought partners with us as we've undertaken these complex projects has been invaluable. Partnering with researchers like Glenn and Jeremiah that have built relationships over time by working directly with the agriculture community, other water users, and the Water Use Program and understand the diversity of perspectives really helps to produce a more thoughtful inclusive approach in terms of structuring projects of statewide and regional importance."
EGLE supports grant funding to address prevalent and emerging water quality and quantity issues through the Michigan Great Lakes Protection Fund, which funds innovative research and demonstration projects that advance knowledge about Great Lakes ecosystems and their interactions with Michigan communities.
"Our office collaborates with a wide range of partners to develop new tools, resources, and create programs and strategies to address complex issues facing communities and Great Lakes resources to support long term sustainable water resources for future generations," Finnell said. "Jeremiah and Glenn are very respectful and understand the complexities of governance structures, the need to look creatively beyond traditional regulatory approaches, and the wide array of perspectives on water resource issues."
Most recently, IWR, EGLE and FLOW (For the Love of Water), partnered to examine the long-term costs of implementing institutional controls as a groundwater contamination response in Michigan. Institutional controls (ICs) aim to protect people from harmful exposure to contaminants that are left behind from previous industry.
The project partners identified seven case study sites in which an IC for groundwater was used in Michigan and are estimating the cumulative cost of that choice at each site, including those associated with monitoring, wildlife impacts, property value, public health, and recreational loss, among others. The insights gained from this study are being used to develop a decision framework to guide future evaluations of responses to groundwater contamination.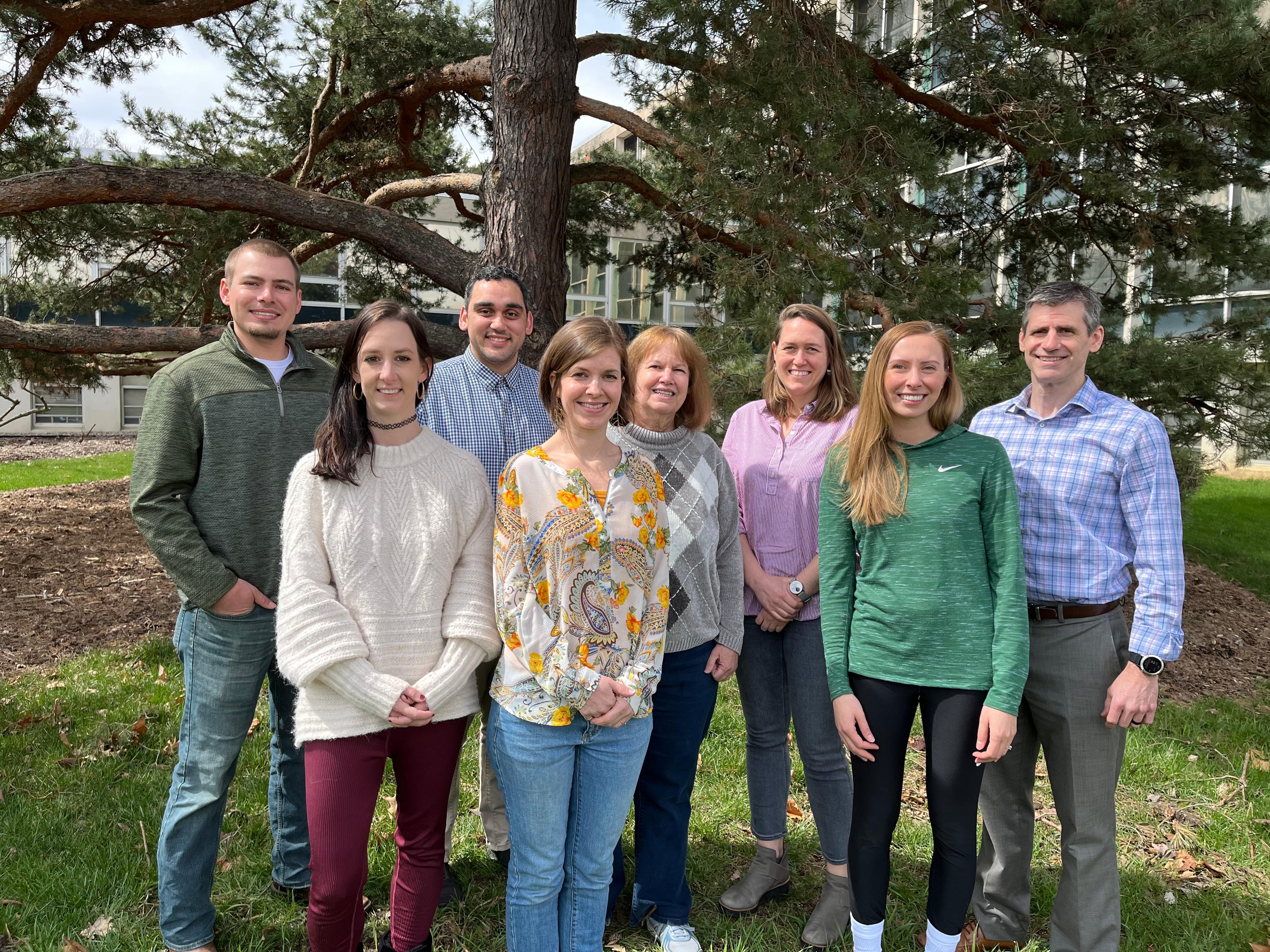 "That has been a long-standing issue and extremely complex project that came out of Michigan water strategy where we recognized a policy conflict that on one hand, we are working to ensure clean and safe water, and yet we are placing restrictions on groundwater use and essentially writing off use of aquifers in perpetuity. This inherent conflict raised the question, what is the long-term risk of the use of these institutional controls in groundwater management and what is the future lost value of these groundwater resources that are essentially no longer able to support beneficial uses. MSU has been willing to take that learning journey with us on this project to help inform future policy and decision-making," Finnell said.
The Institute of Water Research is also working with the Ojibwa Community in L'Anse, Michigan through the Ojibwa Community College to better understand arsenic and uranium contamination in drinking water. The institute is modeling groundwater movement and tracking arsenic concentrations from drinking water samples in the community and then using those outputs to develop maps that can help illuminate where existing problems occur and how to better manage and address them in the future.
Identifying the risk of HABs
Institute of Water Research, MSU Extension, and Michigan Sea Grant developed a tool to identify locations where HABs in Michigan may pose the greatest risk to humans.
Algae are tiny, microscopic plants or cyanobacteria that live in most waterbodies, and when they grow to a size that can be seen, this is called an algal bloom. Some algal blooms contain toxins that can be harmful to animals or humans.
Many factors can influence the occurrence of HABs, including land uses and nutrients entering a waterbody. Some people, such as children 5 years and younger or adults 65 years and older, or people with asthma, other underlying health conditions, or a weakened immune system may be more sensitive to the risks of HABs.