AgBioResearch scientists honored at MSU Awards Convocation
Three Michigan State University (MSU) AgBioResearch faculty members received Distinguished Faculty Awards at the 2013 MSU Awards Convocation held on Feb. 12.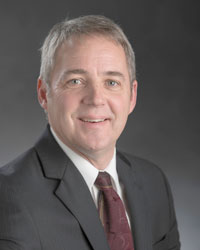 Three Michigan State University (MSU) AgBioResearch faculty members received Distinguished Faculty Awards at the 2013 MSU Awards Convocation held on Feb. 12. The awards honored Douglas A. Landis, professor of entomology, Dennis J. Miller, professor of chemical engineering, and Katherine W. Osteryoung, professor of plant biology, for outstanding contributions to education and research.
Landis is passionate about educating people on how to work with, rather than against, nature. His research focuses on the interactions of insects with landscape structure and the application of that knowledge to ecologically-based pest management and the control of weeds. He has found that areas that devote more land to corn production — often for biofuel production — significantly reduce the land area that supports the natural production of insect predators, which then increases the need to control insect pests with chemicals – a control method that can introduce other agro-ecological problems. His work aims to create agricultural landscapes that support biodiversity, as well as high agricultural productivity.
In terms of grants and publications, Landis ranks near the top of MSU faculty. His funding includes support from the U.S. Department of Agriculture, the Department of Energy and several other agencies. To date, he has helped garner more that $28 million in funding with nearly $7 million assigned to him.
Landis has proven to be an excellent teacher and a superb disseminator of knowledge, adding an informed perspective on how knowledge should be best used to teach. His graduate courses require original lab or field research from students – and this requirement is often cited as the highlight of the course.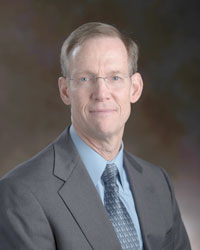 Miller exemplifies the ideals of blending research, teaching and service in the university environment, and has made significant contributions in all of these fields. Recognized as a leading expert on catalysis, reaction engineering, biofuels and reactive distillation, Miller has achieved impressive and critical accomplishments in the field of green chemistry and catalysis, exhibiting pioneering leadership in the use of renewable biomass feedstocks to make chemicals and fuels traditionally obtained from petroleum. He began his work in the early 1990s, well before international interest in renewable feedstock blossomed. He also initiated research on reactive distillation at MSU and established a world-class, pilot-scale facility for demonstration and validation of novel separation and reaction.
Companies, national laboratories and crop producers have all recognized his expertise and have had active programs with him. Recently, Miller has been pioneering advanced biofuels development, leading a $2.4 million U.S Department of Energy project on "Novel Biofuel Formulations for Enhanced Vehicle Performance."
He is one of the highest-rated MSU professors on student websites and consistently earns high scores in teaching evaluations. Miller is an innovator in the educational field, noted for using advanced instructional paradigms, group learning, multifaceted class projects and state-of-the-art technologies.
Osteryoung is a pioneer in the field of chloroplast division and biology in plants. Chloroplasts carry out photosynthesis and produce many compounds critical for plant growth and development, including membrane lipids, amino acids and growth regulators. Osteryoung's discovery of the first chloroplast division gene is considered to be the definitive evidence supporting the hypothesis that photosynthetic bacteria were the evolutionary ancestors of chloroplasts. This discovery launched an entirely new field of research on the molecular analysis of chloroplast division in plants and algae.
Since this discovery, Osteryoung and her team have combined the powerful genetic and genomic resources of the model plant Arabidopsis thaliana with the tools of biochemistry and cell biology to uncover many new components of the chloroplast division machinery and to investigate how they function together to divide chloroplasts.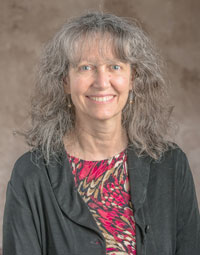 Osteryoung's success as a researcher carries over into her teaching and mentoring. She has designed her large introductory biology course to promote student-centered learning and to provide students with opportunities to develop critical-thinking skills on key concepts.
She has been honored as a fellow of American Association for the Advancement of Sciences (AAAS) and a fellow of the American Society for Plant Biologists.
The convocation, an annual event, included remarks by Joel I. Ferguson, chairman of the MSU Board of Trustees; the state of the university address was given by president Lou Anna K. Simon.
Stephen Hsu, vice president for research and graduate studies, acting provost June Pierce Youatt and Simon made the awards presentations.
Photo 1: Douglas A. Landis, MSU professor of Entomology
Photo 2: Dennis J. Miller, MSU professor of Chemical Engineering
Photo 3: Katherine W. Osteryoung, MSU professor of Plant Biology