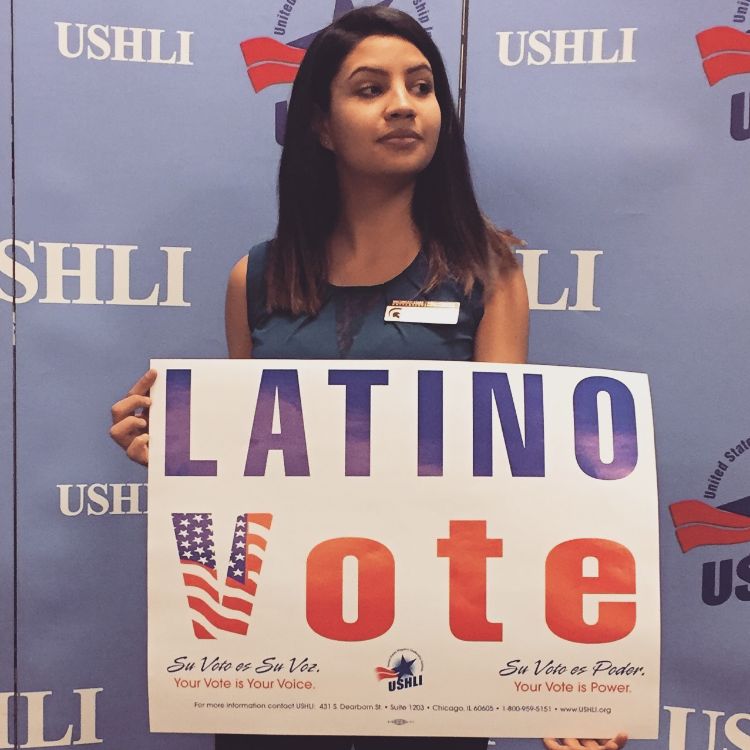 Agribusiness Management (ABM) senior Alondra Alvizo has made waves her entire career at MSU, not just as a student, but as a Spartan. From leading protests for student rights, to interning for a political campaign, and creating platforms for others to share their art, Alvizo has acted as a representative of her fellow Spartans — and will continue to do so as this year's ANR Outstanding Student Leader.
As the Agriculture and Natural Resource Outstanding Student Leader, Alvizo will speak at the college's spring commencement ceremony. "I always wanted to speak at my commencement ceremony because I wanted Latinas in my field and in the audience to know that we don't have limits," said Alvizo.
Born in Guadalajara Jalisco, Mexico and raised in Detroit, Alvizo plans on speaking about her journey at MSU and beyond, but also about her roots and her support system.
"I'm honored to receive this award and am excited to have a platform to share my success with my graduating class, my college, my university, but most importantly my family."
It's not difficult to understand why Alvizo was chosen from the large pool of talented, well-spoken candidates for this year's student leader. With a life goal of helping people and representing Latina women in academia and agriculture, Alvizo has used her time at MSU to the fullest, using not only her ABM courses, but every other experience she could get her hands on.
"Our learning is not only in the classroom but in the world we will enter after we leave these classrooms," said Alvizo.
A Justin S. Morrill Leadership Fellow, Bailey Scholar, and member of Lambda Theta Alpha Latin Sorority, Inc., Alvizo also finds time to run a YouTube channel dedicated to promoting diverse voices through art, write a short story and travel blog, intern at Michigan State University Extension and Senator Debbie Stabesnow's office, and has studied abroad to Tanzania to learn about community sustainability and development — all while leading on-campus activist groups and charges.
She does, also, go to class.
"ABM has been the culmination of the most beautiful love story I have ever lived," said Alvizo, as her courses connect her passions to knowledge and skills that can help her find solutions. Growing up in Detroit, Alvizo became enchanted with River Rouge Park and the potential it had to be a secure solution to an ongoing food insecurity issue in her city. Alvizo was introduced to 4H, MSU Extension, and the Multicultural Apprenticeship Program, all of which pointed her to finding the College of Agriculture and Natural Resources, and her major of ABM.
"Through all my experiences, my passions for urban agriculture, food independence, and access to locally grown, affordable, healthy food for each community across the nation has only strengthened," said Alvizo. "And the work we do in our college is unmatchable."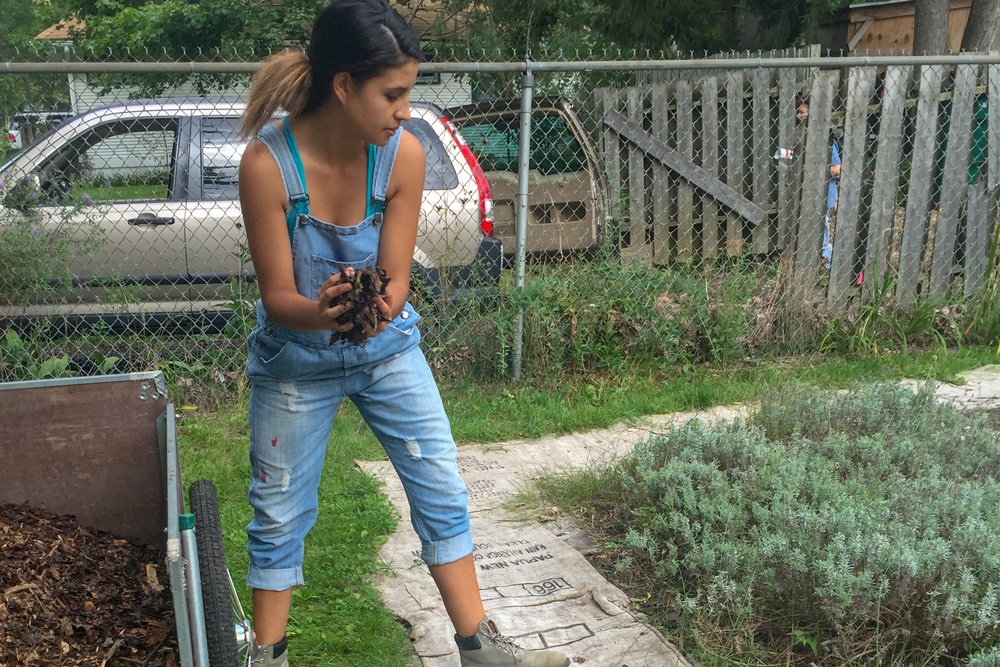 Now independently studying the River Rouge Park among her other responsibilities, Alvizo has found support and enthusiasm for her interests and projects throughout the department and college.
"I am so proud to know that I am graduating from a college that believes in who I am at every stage and not just who they see me becoming."
When asked for any advice she might give to fellow MSU students, Alvizo spoke of pushing boundaries and fighting for what you want.
"Don't spend all your time here waiting for the next semester or the next hard class. Don't ever say you don't have enough time. There are 24 hours. Every day. You can do everything and you can have everything you ever dreamed of, just not all at once. Learn to be comfortable in discomfort — that brings growth. Always remember, if not now, then when? And if not you, then who?"
"Don't just be a student, be a spartan."