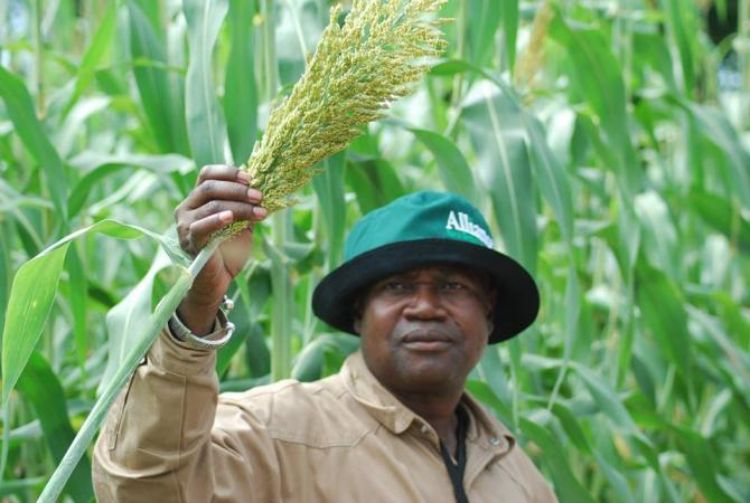 Bino Témé, Department of Agricultural, Food, and Resource Economics (AFRE) associate professor of international development, passed away on August 4, 2018 in Bamako, Mali, after a long battle with cancer.
Dr. Témé was a coordinator of MSU's Mali-based research, outreach and capacity-strengthening programs since 2015. He holds a PhD in Agricultural Economics from the University of Dijon (France) and previously served for 12 years as Director General of Mali's national agricultural research institute (IER) and as Director of Mali's Planning and Statistics Unit for Rural Development, where he oversaw the development of the Malian government's agricultural development strategy and investment plans.
"Bino was an outstanding scholar, mentor, and administrator," said AFRE chairperson Titus Awokuse. "His many colleagues will miss his keen insights, strong sense of partnership and wonderful sense of humor."
Although Témé only formally joined MSU in 2015, he was a collaborator and friend of the department for over 30 years. His partnership with MSU began with the start of the food security research and outreach program in Mali in 1985, when he was a researcher in the Institut d'Economie Rurale (IER), Mali's national agricultural research service. He continued working with AFRE faculty and graduate students in joint projects as he took progressively more responsible roles in IER, culminating in serving as the organization's Director General for 12 years. After leaving IER, he was named to lead Mali's Planning and Statistics Unit for rural development, the main policy planning unit for agricultural development of the Malian government. Following two years of leading that unit, he lead MSU's Bamako office.
Throughout his career Bino Témé was deeply committed to capacity building. Every year he supervised groups of IER interns from the local agricultural university, and served on the thesis research committees of many doctoral candidates. His commitment to education led him to take on the role of drafting Mali's higher education policy. Together with his spouse, Anta Témé, he hosted many rural students who came to the capital city of Bamako for their high school education. At the same time he maintained close contact with his extended family in the Pays Dogon region of Mali, and served as the head of their community development organization.
"Few people have touched so many lives, so profoundly, from the most remote villages in Mali to the agricultural research communities of Africa, Europe and the United States," said Duncan Boughton, close friend and AFRE colleague of Témé's.
Témé was internationally renowned as an advocate for agricultural research and sustainable agricultural development. He was named Chevalier de l'Ordre National du Mali (one of Mali's highest civilian awards) by the President of Mali for his contributions to the country and awarded decorated with the Ordre du Mérite Agricole by the government of France for his contributions to international cooperation in agricultural research. Both the Prime Minister of Mali and the Minister of Agriculture attended his funeral in Bamako. But above all, it was his warm humanity that his friends remember. Michel Petit, his former major professor in France and a previous President of the International Association of Agricultural Economists summed it up best when he said that Bino had many qualities but was "mainly a wonderful gentleman."
For more information, visit the Malian Ministry of Agriculture's announcement.