Can I sell this? The Michigan Cottage Food Law
Learn how you can sell food that you make at home under Michigan's Cottage Food law.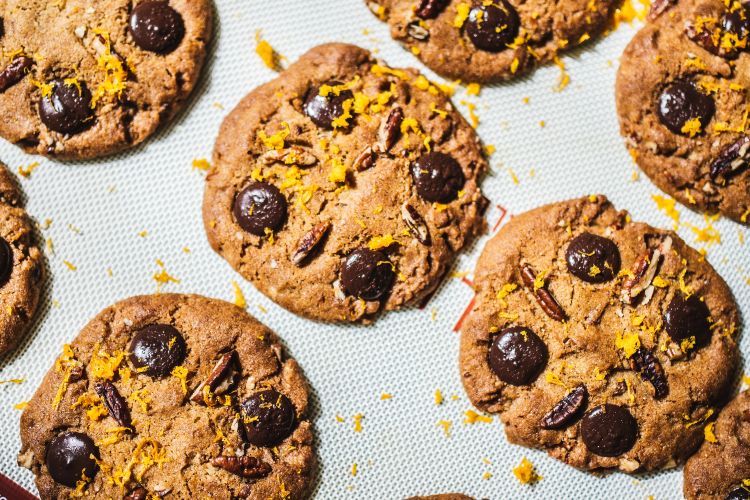 In 2010, Michigan adopted a Cottage Food Law. Under this law, people can make and sell specific foods in their own home without being subject to inspections or purchasing a food license, in an effort to earn extra income. Each state has their own variations for what is allowed under their Cottage Food Law. This regulation is an opportunity for individuals to make and sell their own unique creation, without making many costly investments. However, it is not always easy to decipher what foods are allowed and the requirements for making and selling them.
What types of food are allowed?
Only foods that are shelf stable, or not potentially hazardous, are allowed to be made and sold under the Michigan Cottage Food Law. In other words, foods that requires refrigeration for safety do not qualify and could only be sold after getting proper licensing from the Michigan Department of Agriculture and Rural Development (MDARD), not under the Cottage Food Law. In addition, the only "preserved" or canned food allowed is fruit based jam and jellies, therefore, canned salsas, canned fruits, and pickled foods are not allowed to be made and sold under Michigan's law.
Food items allowed under Michigan's Cottage Food Law
Canned jams or jellies made from fruit
Dried spice mixes
Roasted coffee beans or grounds
Dried pasta
Chocolate covered foods that do not require refrigeration (e.g. strawberries, pretzels, crackers)
Rice crispy treats
Nuts
Bread
Baked goods (e.g. cake, cookies, muffins, donuts)
Fruit pies
Popcorn
Vinegar and flavored vinegar
Dried baking mixes
Food items NOT allowed under Michigan's Cottage Food Law
All canned food (besides canned jams or jellies made from fruit)
Vegetable dip, prepared for consumption
Coffee, prepared for consumption
Tomato sauce
Caramel apples
Sliced fruit
Raw seed sprouts
Prepared focaccia bread (with cheese and cut vegetables for example)
Cheesecake
Meringue or cream pies
Flavored oil
Meat, fish, dairy, cut produce (e.g. lettuce)
There are additional items that are not included above. To find out more, visit the Michigan Department of Agriculture and Rural Development (MDARD), who oversees the food licensing and inspection department.
Where can you sell?
Possible places to sell cottage foods in Michigan are farmer's markets, roadside stands and craft fairs. The key is that the food must be sold directly to the consumer; it cannot be sold to a retail establishment and then sold to the consumer. It is also a good idea to check with the Market Master (the person in-charge of the farmers market) before you start creating your cottage food, as some markets have limits on how many non-produce vendors are allowed in the market.
Food safety and Cottage Food Law
Food must be prepared using correct food safety practices. Because the Cottage Food Law only includes food prepared in a home kitchen, it is very important that your kitchen be clean and sanitary. For example, do you have pets in the home? If so, they should not be in the kitchen when preparing cottage foods. Other considerations include making sure your refrigeration equipment is cleaned regularly and maintains a temperature of 41 degrees Fahrenheit or lower to help keep ingredients food safe as well as establishing practices that prevent cross-contamination. To be sure your practices meet the required standards Michigan State University Extension offers Cottage Food Law classes, both in person and online.
What are the labeling requirements?
It is a requirement that you label the food you are going to sell correctly and honestly. Similar to commercial food items, cottage food labels must have certain details. These include:
Full name and home address of the person who made it (because that is where the food item must have been made)
Ingredients
Net weight or volume
Allergens
The following statement: "Made in a home kitchen that has not been inspected by the Michigan Department of Agriculture and Rural Development."
For more detailed information, visit the MDARD website, or contact them at 1-800-292-3939 or MDA-Info@michigan.gov.
What if I want to sell food that is not allowed under the Cottage Food Law?
If the food you want to make and sell is not covered by the Cottage Food Law, or you are earning more than the maximum $25,000 limit, then you may be interested in getting a food license. The first step is to determine which licensing agency you need to follow; it could be either MDARD, or the local health department. Beyond a food license, there are other considerations such as zoning, permits, plan approvals, packaging and more. It is possible to rent space in a licensed kitchen, such as an incubator kitchen – an option that may save some money. Another useful resource for developing and commercializing a food item is the MSU Product Center.
If you are considering selling cottage foods in Michigan, this information and classes offered through MSU Extension can help you to be well informed and prepared for your new venture. MSU Extension supports the development of food and agricultural products and doing so in a safe way, view their website for more information.