CBDo's and CBDon'ts: What is the legal status of CBD anyway?!
Neal Fortin sheds light on the legal status of CBD, and the implications for liability of food companies.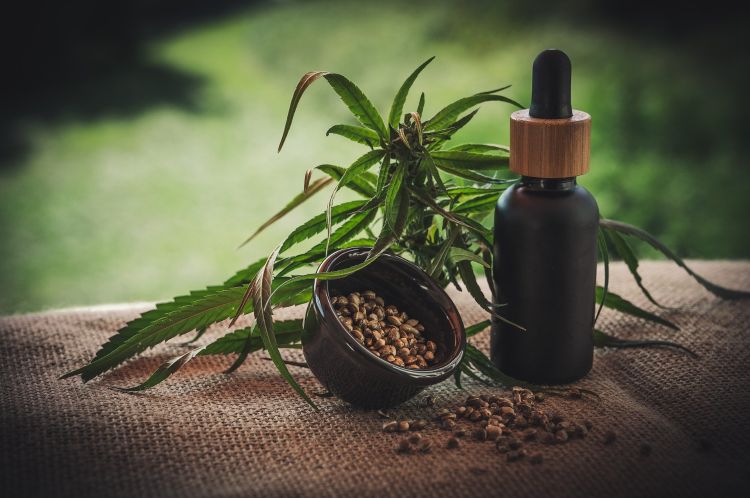 Recently a spokesperson for a state food regulatory agency told a reporter that cannabidiol (CBD) is not regulated by the state. Actually, use of CBD in food is illegal under that state's food law, and the law is enforced by that spokesperson's agency. Thus, confusion over the status of CBD proliferates.
CBD is a component of the cannabis plant and has a single, authorized use: the CBD drug, Epidiolex, is approved for the treatment of epilepsy seizures. Nonetheless, uses of CBD illegal under federal law and most state laws have run wild. CBD can be found added to cosmetics, food, beverages, and dietary supplements — CBD gummies, CBD lotions, CBD dog treats, CBD bottled water, CBD-laced coffee, CBD vaping liquid, and more.
Confusion over the status of CBD magnified when the 2018 Farm Bill removed hemp from the Controlled Substances Act. This means that hemp is no longer banned as a controlled substance under the law enforced by the Drug Enforcement Administration. (Hemp is defined as Cannabis sativa and derivatives of cannabis with extremely low concentrations of the psychoactive compound delta–9-tetrahydrocannabinol, THC.) However, legalization of hemp cultivation provides no special status under the Food, Drug, and Cosmetic Act (FDCA). The FDCA regulates uses of substances in food, dietary supplements, drugs, and cosmetics.
Adding to the confusion, FDA allowed proliferation of CBD products for a number or reasons, including limited FDA resources. FDA's "enforcement discretion" means the agency is allowing illegal products to be sold for the time being. The agency's discretion does not change the legal status of these products or the potential liability of manufacturers and marketers. Moreover, enforcement discretion grants no license or invitation to continue. The agency can change their discretion at any time. Similarly, a state food agency spokesperson telling you that the state does not regulate CBD provides little legal protection for violation of the state law. A spokesperson has no authority to rescind a duly enacted legislative act.
CBDon't
Before any substance can be added to food, it must be "generally recognized as safe" (GRAS), prior sanctioned, or approved via a food additive petition to the FDA. CBD is not GRAS, prior sanctioned, and has not been approved as a food additive. Therefore, CBD is an illegal food additive.
Perhaps some of the lax thinking about putting CBD in food comes from thinking of CBD as akin to fish oil or rosemary extract. However, fish oil and rosemary have been used in food for centuries and have extensive scientific knowledge bases about them. CBD does not. Other than the research for the treatment for epilepsy, research on CBD use is alarmingly lacking.
Perhaps some of the lax thinking about CBD in dietary supplements comes from the lax treatment of traditional supplements, like ginkgo and St. John's wort. However, CBD does not receive the lax treatment for traditional supplements because its use is new. The safety of new supplements must be proven to FDA before sale.
Finally, before a seller may make a therapeutic claims for CBD, FDA must approve those claims and uses as a new drug. (A therapeutic claim is a claim to diagnose, cure, mitigate, treat, or prevent disease or a symptom of a disease.) Claims abound for CBD as a soothing remedy for anxiety, easing the pain of sore joints, and much more.
Although FDA has been largely hands-off for most CBD products, the agency has acted against manufacturers making unsubstantiated drug claims, such as claims to cure cancer or prevent Alzheimer's disease. Although the CBD in such products may be safe, such drug claims can mislead patients into forgoing effective therapy, causing harm to their health and even premature death. Other drug claims that FDA has targeted for enforcement include marketing CBD to treat diabetes, schizophrenia, opioid addiction, and PTSD.
Pathways to Lawful Use
There are pathways available for those who seek to lawfully introduce CBD food and drug products in interstate commerce. For example, hulled hemp seeds, hemp seed protein and hemp seed oil are recognized by FDA as having acceptable uses in foods and dietary supplements. (See Agency Response Letter GRAS Notice No. GRN 000765; Agency Response Letter GRAS Notice No. GRN 000771; and Agency Response Letter GRAS Notice No. GRN 000778.)
Manufacturers can petition FDA for a food additive approval. Manufacturers can also seek approval from the FDA to market CBD with therapeutic claims by submitting a new drug application. However, the sale of CBD as a dietary supplement is unlawful under the first-in-time protection provided for the approved use of CBD as a drug (Epidiolex).
The law designates the FDA as only a gatekeeper. Manufacturers and sellers are responsible for providing the scientific evidence of safety and efficacy. FDA authority and responsibility is limited to reviewing the scientific evidence. FDA is not a research agency. Rather than browbeat FDA over the status of CBD, it would be more productive either to conduct the necessary research on safety and efficacy or lobby Congress to fund the National Institutes of Health (NIH) for this research.
In the meantime to reduce liability when selling CBD, remember that it is the uses that are regulated. Sell plain CBD. Make no therapeutic claims. Don't add to food. Don't add to dietary supplements. Don't sell as a dietary supplement.
Neal Fortin is the Director of Michigan State University's Institute for Food Laws and Regulations. IFLR offers online graduate level training in food laws and regulations to professionals in the food industry. Learn more with Neal's course on Food Laws and Regulations in the United States.