Common courtesy can advance your candidacy
Sending a thank-you letter after an interview can reap great rewards.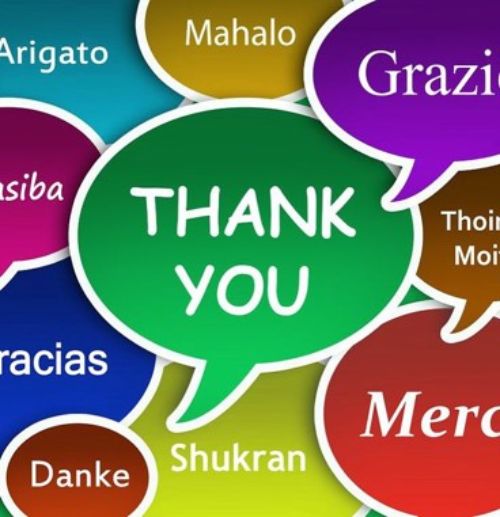 Think back to the last time someone sent you a thank-you note. How did it make you feel? Did you have a more positive impression of the person? On the opposite end, how did you feel when you did something nice for someone and they did not show gratitude? Did it cause any negative feelings toward the person? We all like to feel appreciated and according to research cited in Healthbeat by the Harvard School of Medicine, showing gratitude can lead to greater happiness, improve our relationships and enhance our health.
Showing thanks can also make a difference in whether you get a job offer. A survey conducted by TopResume reinforces the importance of sending a thank-you letter after an interview. They found 68% of hiring managers surveyed indicated receiving a thank-you email or note impacted their decision-making process and 16% of interviewers have "completely dismissed a candidate" because they did not receive one.
Surprisingly, many job seekers fail to use the thank-you letter as an opportunity to follow up after an interview, so you will stand out if you do. According to a survey by Accountemps, only 24% of human resource managers reported receiving a thank-you note and agreed "a little thanks can go a long way."
Next time you write a thank-you letter or note, Michigan State University Extension recommends the following.
Send promptly. You want your letter to be received before the company makes their hiring decision. If the interviewer does not reveal the hiring timeline, ask during the interview. The timeline will help you determine if you need to send an email, a letter or possibly both. As a rule, send the letter or email within 24 hours after the interview.
Personalize the letter. Ask for a business card before leaving the interview. This way you can make sure you have the correct spelling of the names and job titles when addressing the letter. If you were interviewed by a panel of people, send a letter to each person.
Reveal your enthusiasm. Show why you are excited to work for the company and how you can contribute to their mission and vision.
Show you were listening. During the interview, what did the interviewers share about themselves, the position or the company goals or needs that could be included in your letter?
Solve a problem. Was there a concern or issue mentioned in the interview where after reflection and research you can cast some insight on?
Reiterate your strengths. Share with them your assets and why you would be a good fit for the company.
Demonstrate good manners and professional courtesy. Thank them for their time and consideration while keeping the letter brief, no more than a page.
For more information on how to craft a well written thank-you letter, see MSU Career Network Thank You Note Guide and Sample. Check out Michigan State University Extension's 4-H Career Preparation Program for additional tools and tips to prepare for the job search. For more information or resources on career exploration, workforce preparation, financial education or entrepreneurship, contact 4-HCareerPrep@anr.msu.edu.