Cover Crop Virtual Field Day on Sept. 2 to feature early interseeding into corn
MSU Extension and MSU AgBioResearch virtual event will highlight farms around the state and experts to answer your questions.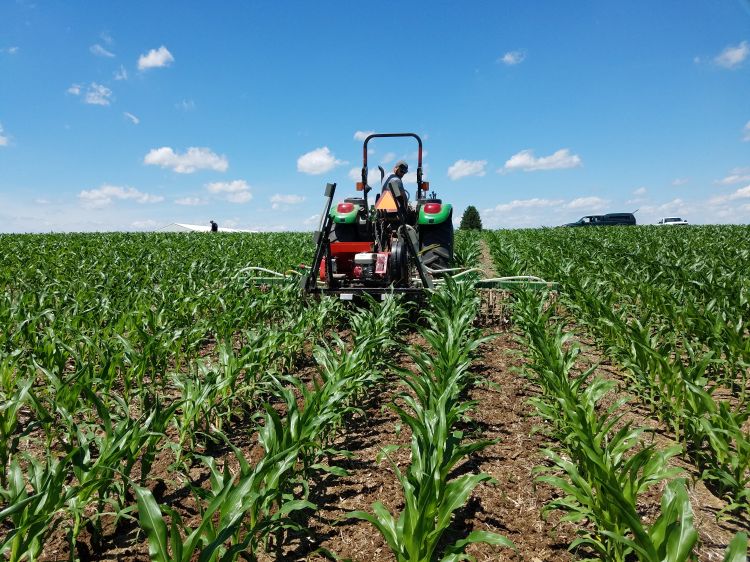 Farmers and researchers continue to innovate and evaluate alternatives to seeding cover crops after harvest. Interseeding cover crops into standing corn provides for earlier establishment and a longer growing period prior to fall frost. Maximizing cover crop growth increases their benefits including erosion control, soil building, weed control and nutrient management. This practice does present some challenges such as seeding equipment, species choices and herbicide selection.
Join the Michigan State University Extension cover crops team on Sept. 2, 2020, from 9 – 10:30 a.m. for a Cover Crops Virtual Field Day, touring locations around Michigan where interseeding cover crops into standing corn is currently being practiced. Hear from farmers and researchers about their experiences and how they have made this novel approach work for them. After the tour, join a virtual roundtable of your choice with other participants, educators and specialists to answer your cover crop questions. Roundtable topics include soil health, nutrient management, erosion management, timing, weed management and organic production. View the full event schedule.
Register for the Cover Crops Virtual Field Day
Two pesticide recertification (RUP) credits and 1.5 continuing education units (CEUs) for Certified Crop Advisors will be available for those participating in the live event. The program will be recorded with archived videos available shortly afterwards.
This event is brought to you by MSU Extension and MSU AgBioResearch. Participants must register online and will receive Zoom information prior to the event. Any registration questions can be directed to Renae Latoski at latoskir@msu.edu. Event questions can be directed to Dean Baas at baasdean@msu.edu.
Visit the Virtual Field Days website to learn more about MSU's other virtual field day events.
This work is supported by the Crop Protection and Pest Management Program 2017-70006-27175 from the USDA National Institute of Food and Agriculture. Any opinions, findings, conclusions or recommendations expressed in this publication are those of the author(s).