CSUS alumnus receives CANR Outstanding Alumnus Award
Thomas Bailey to receive 2020 CANR Outstanding Alumnus Award at ANR Week.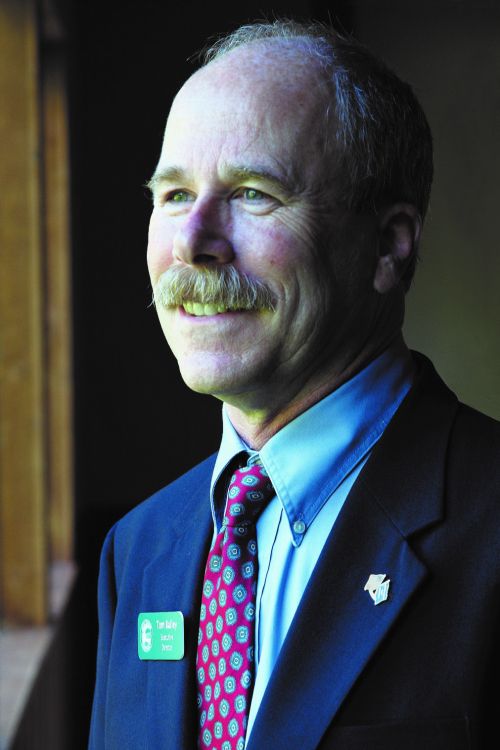 Thomas C. Bailey, of Harbor Springs, Michigan, will receive the MSU College of Agriculture and Natural Resources (CANR) Outstanding Alumnus Award during ANR Week on March 6.
The CANR Outstanding Alumni Awards are given to those who have distinguished themselves by obtaining the highest level of professional accomplishments, and who possess the highest standards of integrity and character.
Bailey earned a bachelor's degree from MSU in sustainable parks, recreation and tourism resources (Department of Community Sustainability) and completed graduate studies in land use, resource economics and environmental law. He then served as a national park ranger at Michigan's Isle Royale National Park and Grand Portage National Monument in Minnesota before joining the Michigan Department of Natural Resources.
From 1984 until his retirement in 2018, Bailey was the executive director of the Little Traverse Conservancy in Harbor Springs, Michigan. Under his leadership, the conservancy protected approximately 60,000 acres of land, dedicating the land as nature preserves and working forests, thus ensuring the preservation and continuation of these natural areas.
Bailey co-founded the Top of Michigan Trails Council, Heart of the Lakes Center for Land Conservation Policy and the Dark Sky Coast Association. He helped several Michigan land conservancies get their start. Throughout his career, he worked with many national, state and local nonprofit conservation groups. In 2019, he was honored for his conservation efforts with the Michigan Natural Resources Commission's Thomas L. Washington Award for Lifetime Commitment to Conservation and Outdoor Recreation. He is also a Central Michigan University Honorary Alumnus and an inductee in the Michigan Environmental Hall of Fame.
Currently, Bailey serves on the Lake Superior State University Board of Trustees, which he chairs and the Board and Steering Committee of the Iron Belle Trail Fund Campaign. He was a member of the Blue Ribbon Panel on Michigan State Parks and Outdoor Recreation and the Michigan State Parks Advisory Committee. He has also served on the Michigan Water Resources Commission, the Michigan Great Lakes Protection Fund Technical Advisory Board and the National Land Trust Council of the Land Trust Alliance.