CSUS faculty's work brings together researchers and stakeholders around the world to solve environmental problems
Steven Gray shares about his work in community-based participatory research here in Michigan and around the world.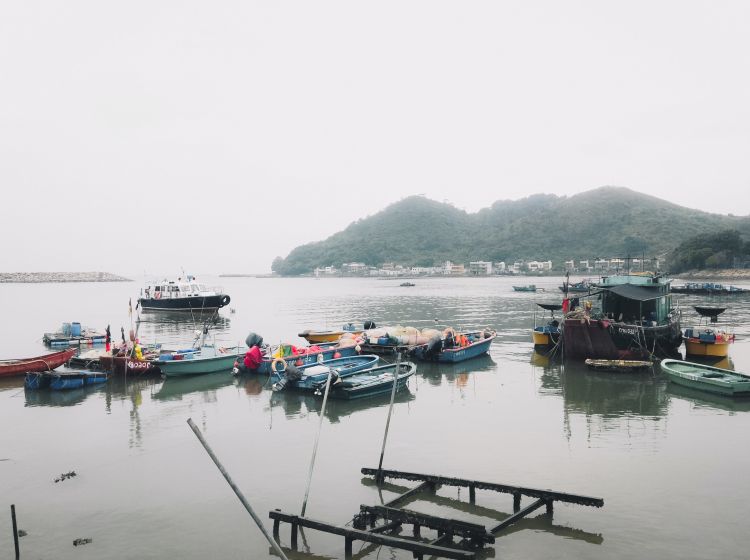 World Fisheries Day, celebrated at the end of November every year, is a day dedicated to highlighting the critical importance of healthy ocean ecosystems and to ensure sustainable stocks of fisheries in the world. Steven Gray, an Associate Professor in the Department of Community Sustainability, has been a leader and innovator in the fisheries world, bringing his knowledge and tools around community-based participatory research.
In honor of World Fisheries Day we share the following interview with Gray. He discusses his life and educational experiences that brought him to his field, new and exciting avenues of research, and his advice for students interested in pursuing similar interdisciplinary work. Responses have been lightly edited.
Name:
Departmental Home:
Department of Community Sustainability
Title:
Associate Professor
What year did you join MSU?
2015
Educational Background:
Undergrad, University of Texas at Austin, Anthropology
Graduate, Rutgers University, Ecology and Evolution
Hometown:
Waco, Texas
Field of study or area of interest:
Participatory Modeling, Social-ecological Systems, Collective Intelligence, Learning (and Marine Fisheries!)
Why did you choose to pursue your area of interest or field of study?
I grew up in inland Texas and every summer, my family and I would go to a beach town called Port Aransas. We would always go out on these large fishing boats (called "party boats") for 8-12 hours and "drift fish" near the oil rigs in the Gulf of Mexico. The entire experience, no matter how many times I did it, was always fascinating: the large oil rigs so far out from the coast with men working on them, the different types of fish that we would catch (it was not a trip for a specific type of fish) and I was amazed about the fish diversity out past the coastline, the deckhands who worked on the boat and ran the fishing charters.
I found it all amazing and later I would realize that I was interested not only in the ecosystem, but also how people interacted so intimately with it and it many different ways. For undergrad I studied anthropology because I was interested in the "people" aspect and in graduate school I studied the ecosystem for the "environment" aspect of it. I was lucky to be doing this at a time when new research frameworks were emerging in sustainability called "coupled human-natural systems" which is a way to study both the people and ecosystems together to create more sustainable pathways.
What is one exciting thing you're currently working on?
I am working on a new project with the Department of Defense with a large team of folks outside my discipline including computer scientists, linguists, and computational social scientists. The goal of the project is to develop methods for integrating "big data" from places like Twitter and Facebook, along with "small data" from local expert interviews and to put those together to make culturally informed models of complex social and environmental problems.
As a case study, we are looking at maternal decision-making in Nigeria. I am learning so much! While I am not an expert in any of these fields, the idea that we can apply a similar approach to look at things like how global climate change is impacting communities around the world (e.g. what is driving climate change migration to urban areas in northern Africa) is very exciting! It will help a range of decision-makers better understand complex problems and determine what policy interventions may have positive impacts by pooling information from multiple datasets.
What's the best part about your job?
Working with collaborators from different fields. I get to learn new things from folks outside my discipline all the time at conferences and on national and international research working groups. I like meeting people, getting to know more about them personally, and the different ways in which different scientists think about the world. Now we have moved to zoom, but just this semester I have been able to meet folks working on marine conservation in Australia and the Western US Coast, geneticists and public health researchers working on genetic engineering on mosquitoes to curb diseases in Africa, medical doctors and development researchers working to understand how food systems are disrupted in areas of conflict around the world and geographers and researchers who study urban landscapes to understand climate change refugee migration in parts of Africa. During these meetings I get to know about the people doing this research and have lots of interesting conversations and sometimes I think how wonderful it is to have this as a job!
What is one of the most impactful things you've done as a scholar at MSU?
I have been lucky at MSU to find a community of researchers who are connected with community stakeholders and value collaborations between the two. When I first arrived here I had the pleasure to work with the Community Foundation of Greater Flint which, unexpectedly, turned into an opportunity to do participatory modeling with citizens impacted by the Flint Water Crisis. I remember being very nervous to share our report with about 100 Flint residents, describing what we had found but it was met with full support. These collaborations later led to more work in Flint looking at their changing Food System which continues to be motivating because the implications of the research will hopefully be used in the community for the better.
Who is an influential or inspiring person in your life or career?
I was very lucky to have an amazing Ph.D. adviser that still inspires me. She took a chance on me because I was not a great student entering into my graduate program. She was smart, kind, and she instilled in me how to be a good researcher and think in different ways. I had so many bad ideas that didn't work out or were ill-informed but she always took the time to walk me through it and motivate me (even though I am sure in retrospect she knew they were bad ideas).
When you're not working, what do you do?
This last year, post-vaccine, I have been really getting into tennis. I am still not very good but I find it is one of the most entertaining ways to exercise.
What's the best advice you've ever received?
Someone once told me as a graduate student, and when I feeling like I was really bad at research and intimidated by it, "If you can't tie a knot then tie a lot." To this day, I still don't really know what that means, but my interpretation is that if I don't feel like I am very good at something or if knowing or doing something seems impossible (which happens) then keep trying and gaining experiences in it and do what you can. I looked it up years later and found a website that said the theory is that if you don't know how to tie a real knot, just tie a lot of something: up, over, double back, underneath, cinch it down – whatever you got, put it into the knot. Still seems appropriate because there are lots of knots I don't know how to tie.
Do you have any thoughts or advice to share with students?
Try to figure out what you have control over (and what you do not) and try to always see the complexity in the world. At a time when we are still dealing with a pandemic coupled with dramatic (and erratic) political and social changes and irreversible climate change its hard not to get jaded, oversimplify, and otherwise shut down. Our students, especially the freshmen and sophomores this year, are coming to college in a very different world than the one I entered as an undergraduate. It is sometimes hard to teach climate change because the problem seems so large and it's easy to want to give up and feel defeated. There are things we have control over, and things we do not, so we need to try to see what we can do individually which give us meaning while also acknowledging there are some things beyond our control. Figure out the two and try to find a sense of purpose in the things you can change.