CSUS graduate student creates information and resource hub for food and COVID-19
Vanessa García Polanco created a resource hub to facilitate communication about food systems responses to the novel coronavirus.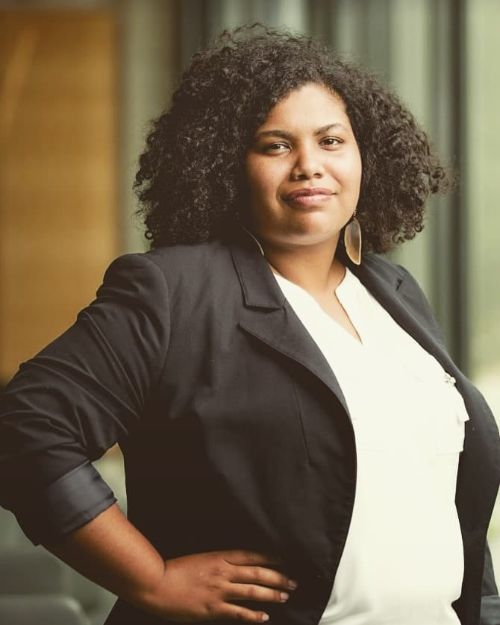 Food TBD, an information and resource hub produced by the Lexicon of Sustainability, joins with Vanessa García Polanco, a graduate student in the Department of Community Sustainability at Michigan State University, to announce FOOD AND COVID-19, an online community platform for food system responses to COVID-19.
NGO leaders, academics, activists and decision makers are invited to join this community, share resources, contribute articles, and make connections with fellow practitioners across the food system during this challenging time.
The site consists of two sections. The first is organized by resources. The second is place-based and allows community organizations, NGOs and food policy councils to create dedicated areas for rapid response.
Vanessa García Polanco, who first created the online resource as a Google Doc, notes, "I created this resource as a way to facilitate communication and resource sharing between food/ag advocates, practitioners, scholars and decision makers. This site is my way to put my skills and knowledge to the service of others in the middle of a crisis and uncertainty."
Douglas Gayeton, co-director at The Lexicon, observes, "We are grateful to be able to support Vanessa's vision with our team and tools and hope that what we're building can nurture a community among food system experts and community-based organizations that accelerates a fair and thoughtful food response to this crisis. "
"We're thrilled to be a part of this important effort. Our mission is to digitally connect people around a shared cause, and it's hard to find a cause more important than The Lexicon's right now," says Dave Hersh, CEO of Mobilize, the San Francisco based tech company behind the online community platform.
To join the Food and Covid-19 online community, visit: https://foodtbd.mobilize.io. The platform will guide you through a simple one screen registration process, then grant you access to the site where you can join others in helping respond to this crisis. To just see the list of articles and resources, access Vanessa's collaborative Google doc.
---
About
Vanessa García Polanco is a scholar-activist passionate about advocating for minorities, immigrants, and refugees in food, agriculture, the environment, and natural resources. She is a graduate student at Michigan State University Department of Community Sustainability focusing on Community Agriculture and Food Systems. She serves in The Agriculture, Food and Human Values Society Board. Vanessa is a 2019 James Beard Foundation Scholar. Find her on Twitter as @vgpvisions and learn more about her at vanessagarciapolanco.com.
The Lexicon was founded by social entrepreneurs Douglas Gayeton and Laura Howard-Gayeton in 2009. They collaborate with an international collective of public and private partners including entrepreneurs, food producers, NGOs, researchers, and activists to build more resilient food systems and combat climate change.