CSUS professor receives CANR Camden Endowed Teaching Award
Aaron McKim, Ph.D., to receive 2023 CANR Camden Endowed Teaching Award.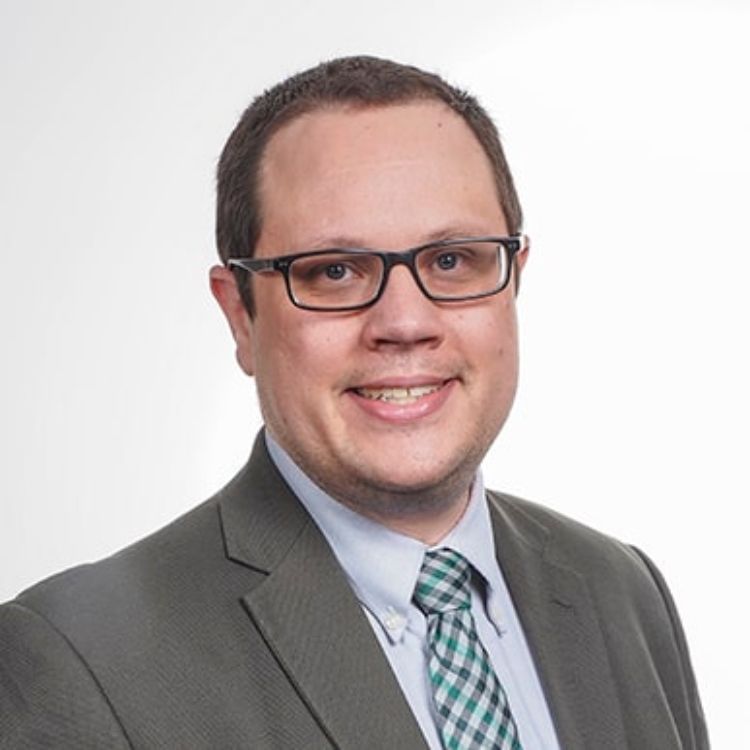 Aaron McKim, Ph.D., associate professor in the Michigan State University (MSU) Department of Community Sustainability (CSUS) will receive the 2023 College of Agriculture and Natural Resources (CANR) Howard and Lili Camden Endowed Teaching/Scholar Award on May 11.
The Howard and Lili Camden Endowed Teacher/Scholar Award recognizes individuals with five or more years of teaching service in CANR who have developed innovative teaching methods, mentored in- and out- of the classroom and demonstrated instructional excellence, scholarly achievement and professional linkages.
McKim is an associate professor in the Agriculture, Food, and Natural Resources (AFNR) Education program housed in CSUS. In this role, McKim teaches courses for current and future agriculture teachers, preparing them to impact high school students through their work. Additionally, he teaches courses in leadership, including a course titled Leadership for Community Sustainability. Preparing teachers and leaders to make decisions, solve problems, utilize and cultivate common sense, and seize growth opportunities is at the core of McKim's teaching. One unique approach Aaron employs to achieve these outcomes is incorporating educational games in his teaching. Aaron has created and implemented many different games in his classes – including The Leaders Game, Seek-Solve-Unscramble, and The Conversational Transitions Game. These games have been adopted by various high school and postsecondary educators across the country to engage and positively impact their students. Another impactful approach Aaron utilizes is developing and disseminating new educational models to positively impact students. An example is land-based learning, a unique educational approach Aaron developed with colleagues at MSU, which pairs learners with community members to identify, understand, and impact sustainability challenges within their local community.
His teaching has contributed to the growth of the AFNR Education program and CSUS department. Since McKim joined MSU, there has been a three-fold increase in the number of students receiving AFNR teacher certification, creation of a new master's degree program in AFNR Education, new courses developed in leadership education, creation of a new undergraduate inclusive mentoring program, renewed doctoral emphasis in AFNR education, and a doubling of outreach and recruitment programs in leadership and AFNR Education. Outside of the classroom, McKim is also impactful, including serving as the chair of the College Curriculum Committee, a member of the National FFA Board of Directors, and editorial board member for two high-impact educational journals. Aaron is also a nationally recognized scholar in teaching and learning, with over 50 peer-reviewed publications in 12 academic journals. McKim has also obtained over $2 million in competitive grant funding, supporting unique educational interventions in Michigan and beyond.