Dairy Spotlight: Dr. Andres Contreras
Assistant Professor, Department of Large Animal Clinical Sciences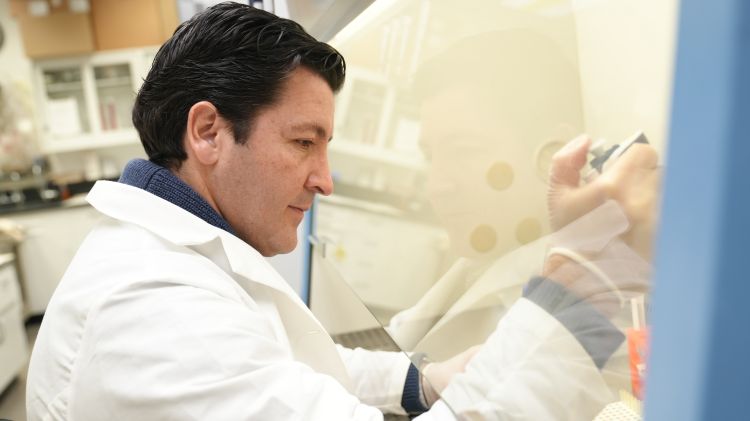 I hail from Colombia, where my family runs a small dairy herd of about 120 milking Holstein and Jersey cows. We also have a cow-calf operation with around 200 Brahman cows. Working with cattle has always been my passion, and during my teenage years, I even had the opportunity to show cows at regional and national shows.
After high school, I enrolled in veterinary school at the Universidad Nacional de Colombia. Following graduation, I spent three years in private practice in central Colombia, providing veterinary care to tropical cow-calf operations and grazing dairy herds. Then I was accepted to the Large Dairy Internship Program at Michigan State University's College of Veterinary Medicine and was assigned to practice in a large dairy herd in West Michigan.
During the internship, I became passionate about research leading me to enroll in graduate school. I first completed a Master's degree focused on heifer mastitis and milk quality and then a PhD that studied why fat mobilization in dairy cows affects their immune function. I completed my postdoctoral training at The Center for Integrative Metabolic and Endocrine Research at Wayne State University studying how fat tissues become inflamed when fat is broken down during negative energy balance periods or stressful events like cold stress.
In 2013, I joined the Department of Large Animal Clinical Sciences at CVM and started my research program that studies the adaptations of cows' fat tissues to disease and negative energy balance and their implications for their health and well-being, especially during the periparturient period. In my lab, we are dedicated to finding ways to prevent or lessen the negative effects of fat mobilization on dairy cattle. Our goal is to find solutions that not only benefit the cows but also contribute to the long-term success and sustainability of Michigan's dairy industry.