MSU Extension hosts dairy nutrition webinar for Ukrainian dairy farmers and professionals
Michigan State University Extension staff and faculty presented a webinar to help Ukrainian dairy farmers improve their milk production.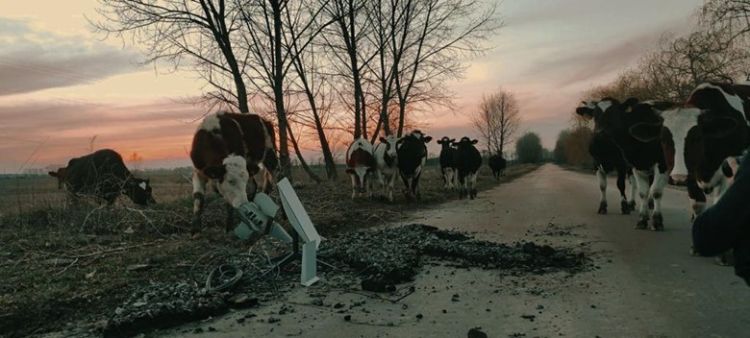 In the midst of war, Ukrainian dairy farmers are committed to increasing milk production in order to help feed their nation. War has limited their access to many resources including feed, fertilizers and fuel while also decreasing the availability of farm workers. Despite these limitations, Ukrainian dairy farmers continue to develop their dairy industry due to its importance to national security.
To address some of these issues, the Ukrainian Milk Producers Association reached out to Michigan State University Extension agriculture experts asking them to virtually present to more than 70 farmers and consultants in Ukraine on ways the farmers could increase milk production to 90-115 pounds of milk per cow with limited resources.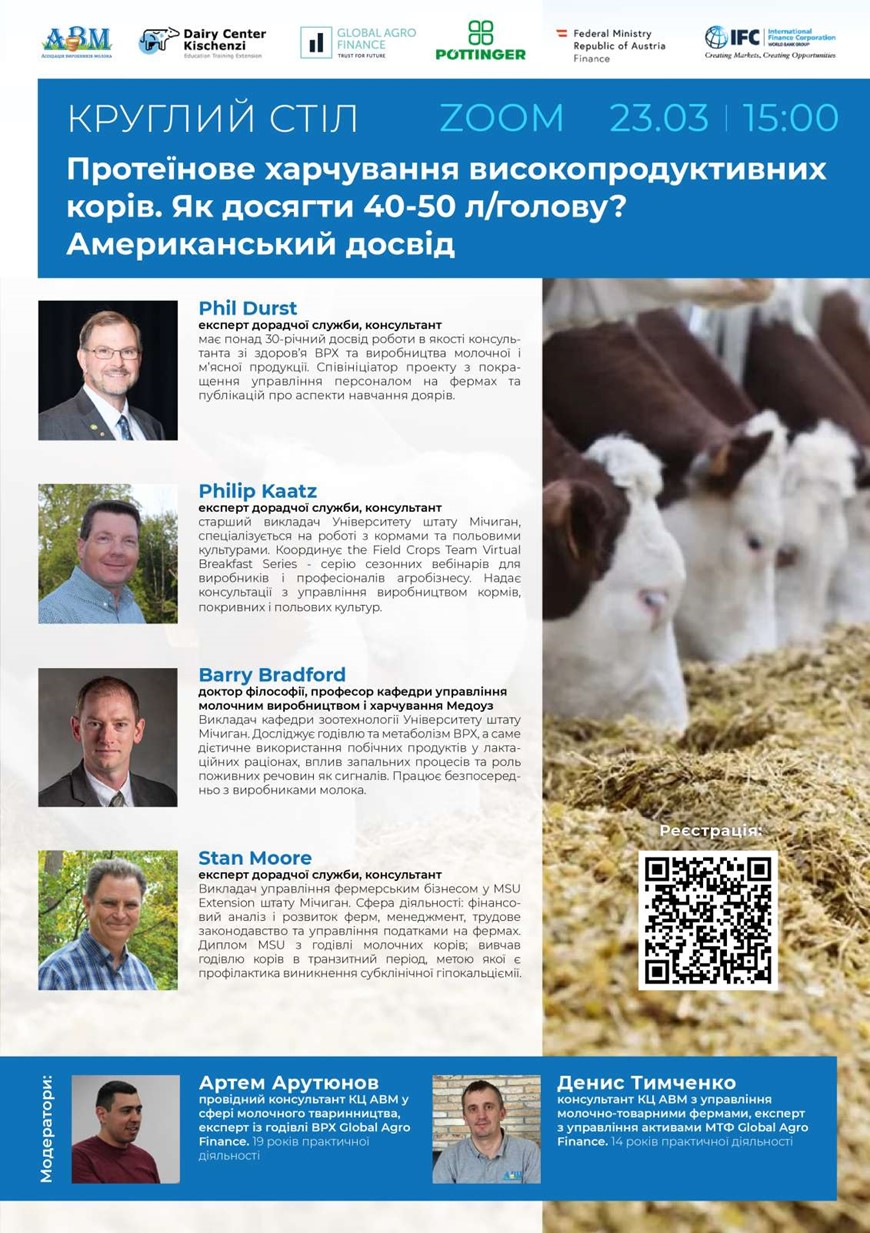 In late March 2023, MSU Extension educators Phil Durst, Phil Kaatz, Stan Moore and specialist Barry Bradford shared their dairy and farming expertise in a presentation titled "Feeding a nation by feeding cows." The request to present stemmed from a relationship that Durst, Kaatz and Moore established with the association during visits to Ukraine in 2014 and 2015 when they attended the Ukrainian Dairy Congress and visited farms.
Webinar organizer, Oleksandra Palamarenko, stressed the challenges facing Ukrainian dairy farmers. Despite the war, most dairy farms are trying to stay viable and increase efficiency. Other areas highlighted for improvement included high fiber rations and low starch content of forages.
The MSU Extension team discussed how improved forages could be used as the basis for higher milk production, improved processing and handling of feed, ration basics, keys for increased production, allocating feed toward the most responsive cows and setting goals for their operations. This advice provided a pathway for farm improvement, at any level of production.
The webinar lasted more than two hours, was sequentially translated into Ukrainian, and was recorded by the Ukrainian hosts so more farmers could view it later. Included during the webinar were words of encouragement written to the Ukrainian participants by members of the MSU Extension Dairy Advisory Team during their recent meeting, including:
"Our deepest condolences and we wish you all strength and courage"
"We are thinking of and praying for Ukraine"
"You are all warriors; don't give up"
"The work you are doing is essential to the well-being of your country"
"Remember that cows are amazingly resilient, just like the Ukrainian people"
Truly, the resilience of the Ukrainian farmers is amazing given the circumstances under which they live and work. Through this webinar, and with the comments from Michigan farmers and dairy professionals, it is hoped that Ukrainians received encouragement, strength and practical management considerations to strengthen their farms and dairy industry.
It was and is, however, the strength of the Ukraine dairy farmers' will and determination that encouraged and strengthened us.