Michigan State University Dairy Education
Michigan State University provides quality dairy education for future professionals.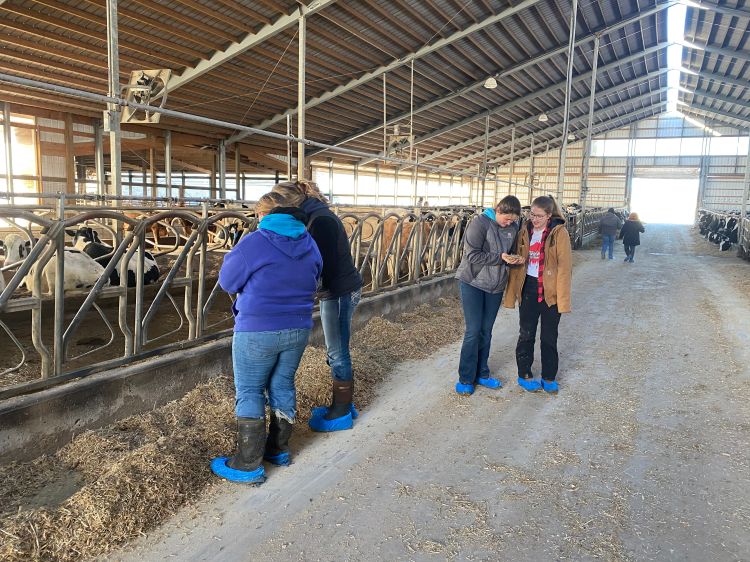 The Michigan State University (MSU) dairy education program continues to provide and expand upon a tradition of quality education for current and future MSU students. Through a variety of classes, events, and extra-curricular activities, students can learn hands-on skills and knowledge with support from skilled mentors.
In 2021, it was announced that students could choose to pursue the Dairy Industry Concentration as a specialization in the animal science degree program. The concentration focuses on the dairy industry and provides practical, hands-on skills and knowledge needed to succeed in many of the career opportunities that are available. The first class of Dairy Industry Concentration students graduated in the 2023 Spring Commencement: Mikayla Bowen, Emily Ockerman, Kelsey Pasch, and Brooke Voelker.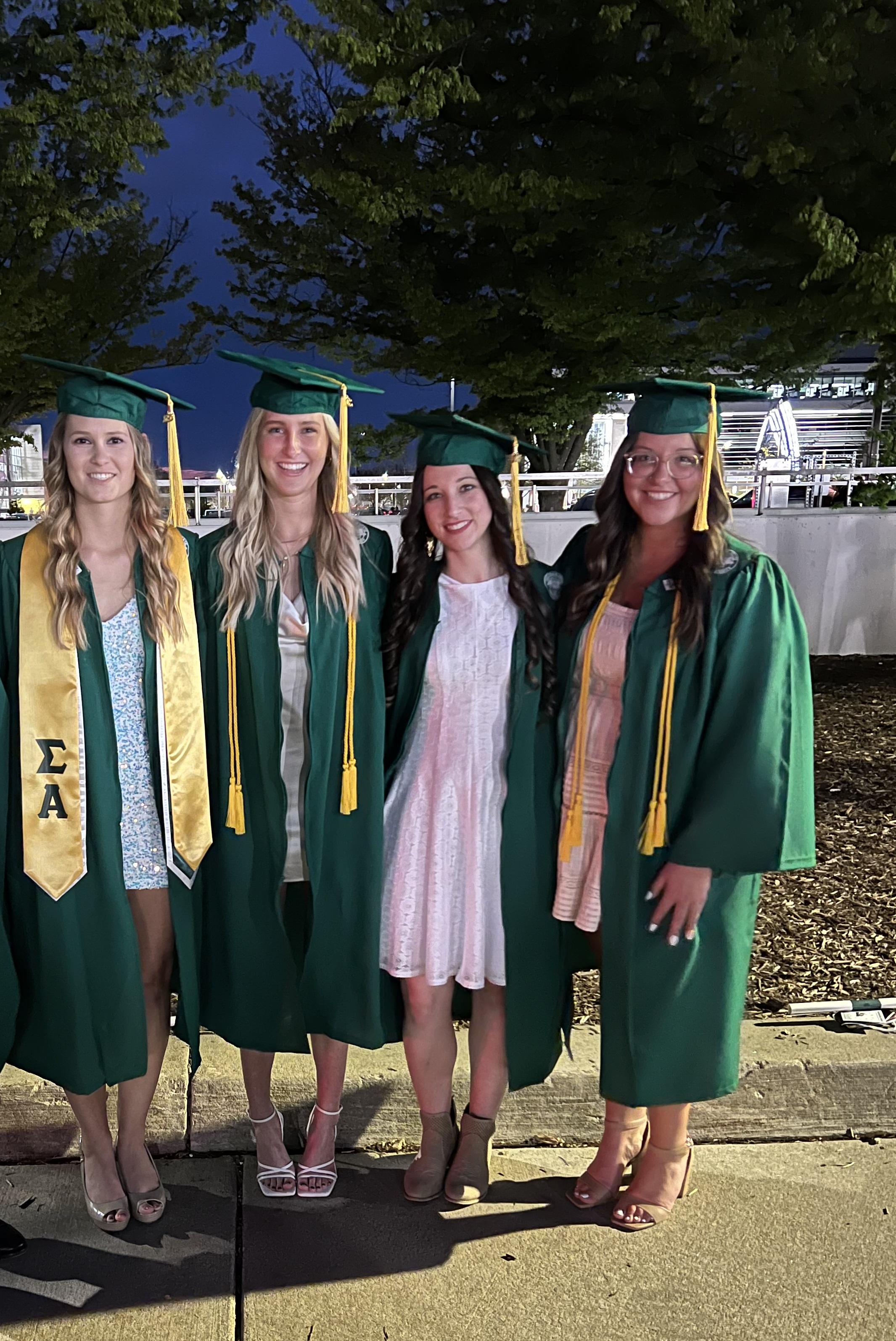 One activity that students can participate in is Dairy Challenge, which allows students to apply their knowledge to a real-life situation. Students tour a dairy operation to assess what the dairy does well and where they could improve, collaborate with teammates to create recommendations, and present findings to a panel of judges. In December 2022, students participated in an internal competition at Sand Creek Dairy LLC in Hastings, Michigan. In late March, MSU students headed to Dutch Hollow Farm in Saratoga Springs, New York to compete in the National Dairy Challenge against students from across the nation. A team of Rachel Bosse, Emily Ockerman, Kelsey Pasch, and Drew Neyer placed second in the Dairy B division.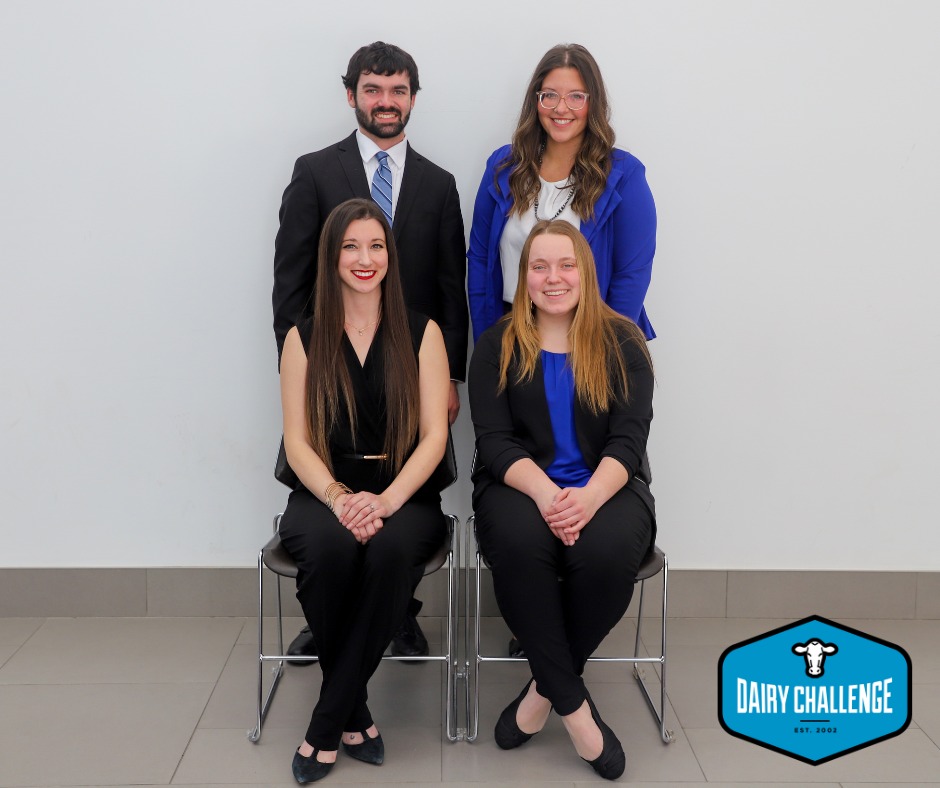 To support students in their academic endeavors, The Michigan Dairy Memorial and Scholarship Foundation (MDMSF) awards scholarships to students pursuing dairy industry-related programs of study. The MDMSF was established in 1957 through donations made in honor of individuals was established in 1957 through donations made in honor of individuals in the dairy industry. The MDMSF awarded $126,000 in scholarships to 30 MSU students for the 2022-23 academic year.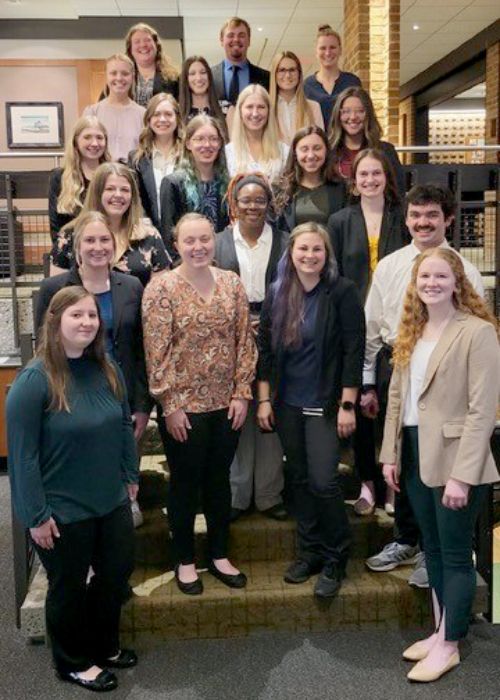 To connect with future students, the MSU dairy education program invited high school students to attend the first MSU Dairy Education Academy in March. Participants explored extra-curricular opportunities available, learned about dairy degree programs, and networked with MSU professors and students. Participants also toured the MSU Dairy Cattle Teaching and Research Center. The dairy education program is tentatively planning to host another MSU Dairy Education Academy in the fall.
MSU is working to build momentum in preparing students for successful and rewarding careers in the dairy industry.