Dairy Spotlight: Melissa McKendree
MSU Extension specialist in farm management and livestock economics.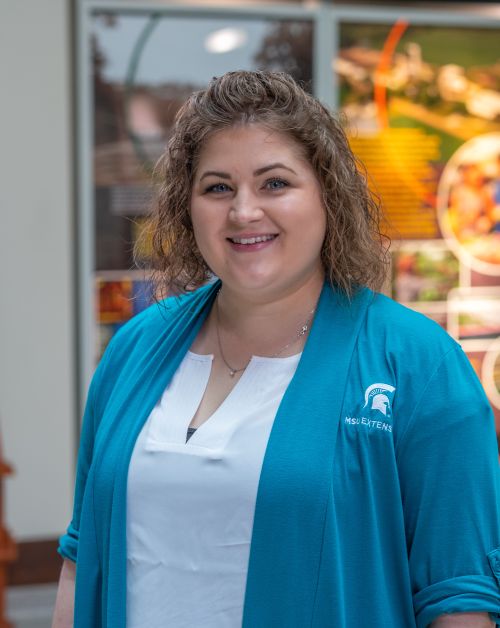 I am an assistant professor in the agricultural, food and resource economics department at Michigan State University and an Extension specialist with MSU Extension. I started at MSU in August 2017 and have appointments in all three parts of the land-grant mission – research, Extension, and teaching. Broadly, I would describe my areas of specialization as farm management and livestock economics.
I am a Florida native who grew up working for my family's landscape business and sod farm. I came to love animals through riding horses in 4-H and showing market steers through Future Farmers of America (FFA). My involvement in my family's business and agricultural youth organizations spurred my love for agricultural business and economics. I received my B.S. in food and resource economics from the University of Florida (Go Gators! You will see me in orange and blue most football Saturdays). I also attended Purdue University for my M.S. and Kansas State University for my Ph.D. in agricultural economics.
Since starting at MSU, much of my work has focused on the beef and dairy industries. Past projects include work on changes in the market competitiveness of the Holstein beef industry and helping create decision tools for producers such as enterprise budgets. Two exciting dairy-specific projects I have underway are understanding the economic impacts of Bovine Leukemia Virus on Michigan dairies and producer perceptions of cattle traceability to help capture value for Michigan's current traceability system. Both projects are funded by the Michigan Alliance for Animal Agriculture. I am also passionate about helping beginning farmer managers. I am currently leading the creation of an online farm business management class for beginning farm managers that will be offered in both English and Spanish.
Each fall, I teach introduction to farm management (AFRE130; formally ABM130) to 100+ undergraduates. I am excited to be at MSU and have the opportunity to work with such great people throughout Michigan. Feel free to email me at mckend14@msu.edu or follow me on Twitter @ItsMelMac.