David Gross
David Gross, class of 1966
As a youngster, I learned about wildlands in the UP and had always wanted to study forestry at MSU based on the recommendation of the then MI Department of Conservation forester in the area. In fact, I wrote for application information when I was in the 4th grade. It was a lot easier to get into school in those days and the response was almost a letter of acceptance. Many years later, I was pleased to obtain two degrees in Forestry at MSU. An undergraduate degree in 1966 and then after two years in the Army, I completed an MS in 1969 with wonderful Professor Rudolph.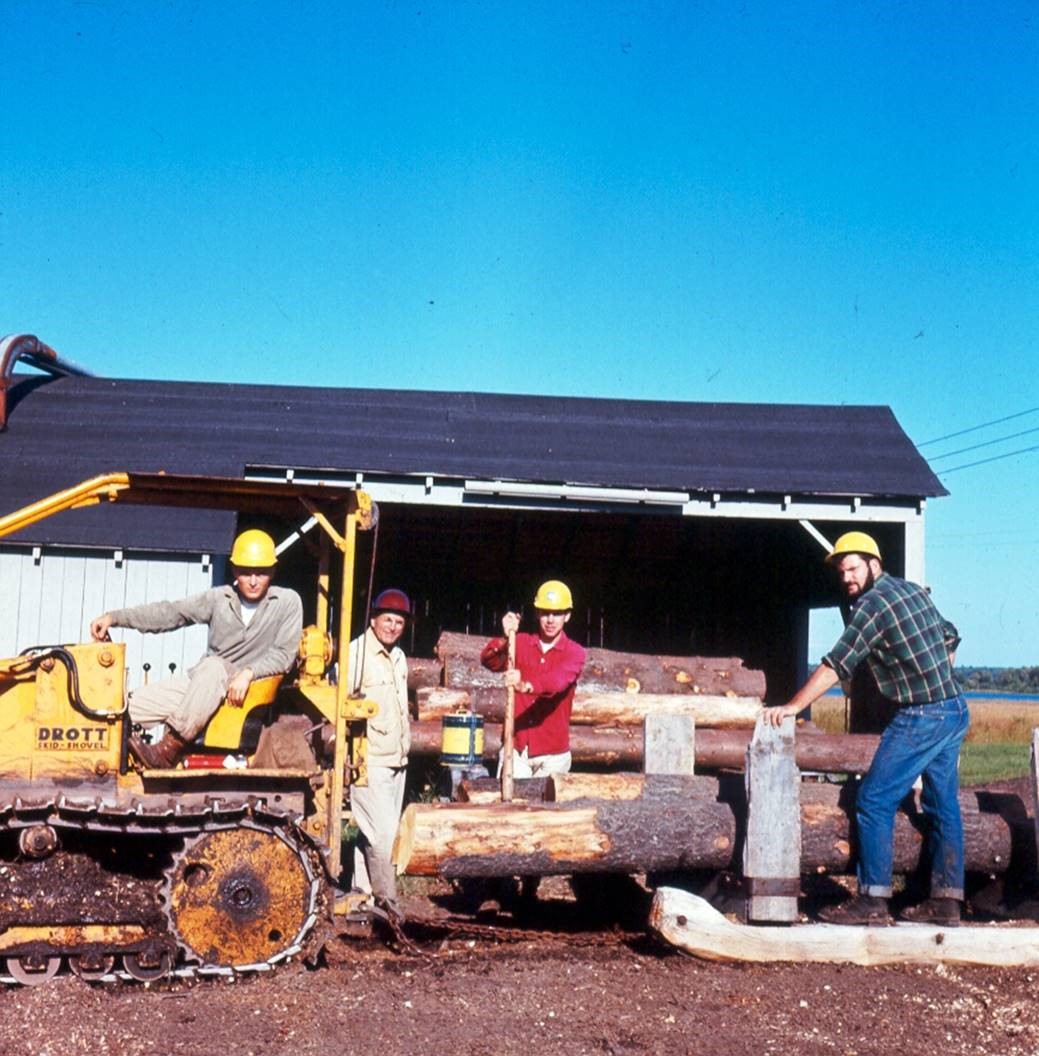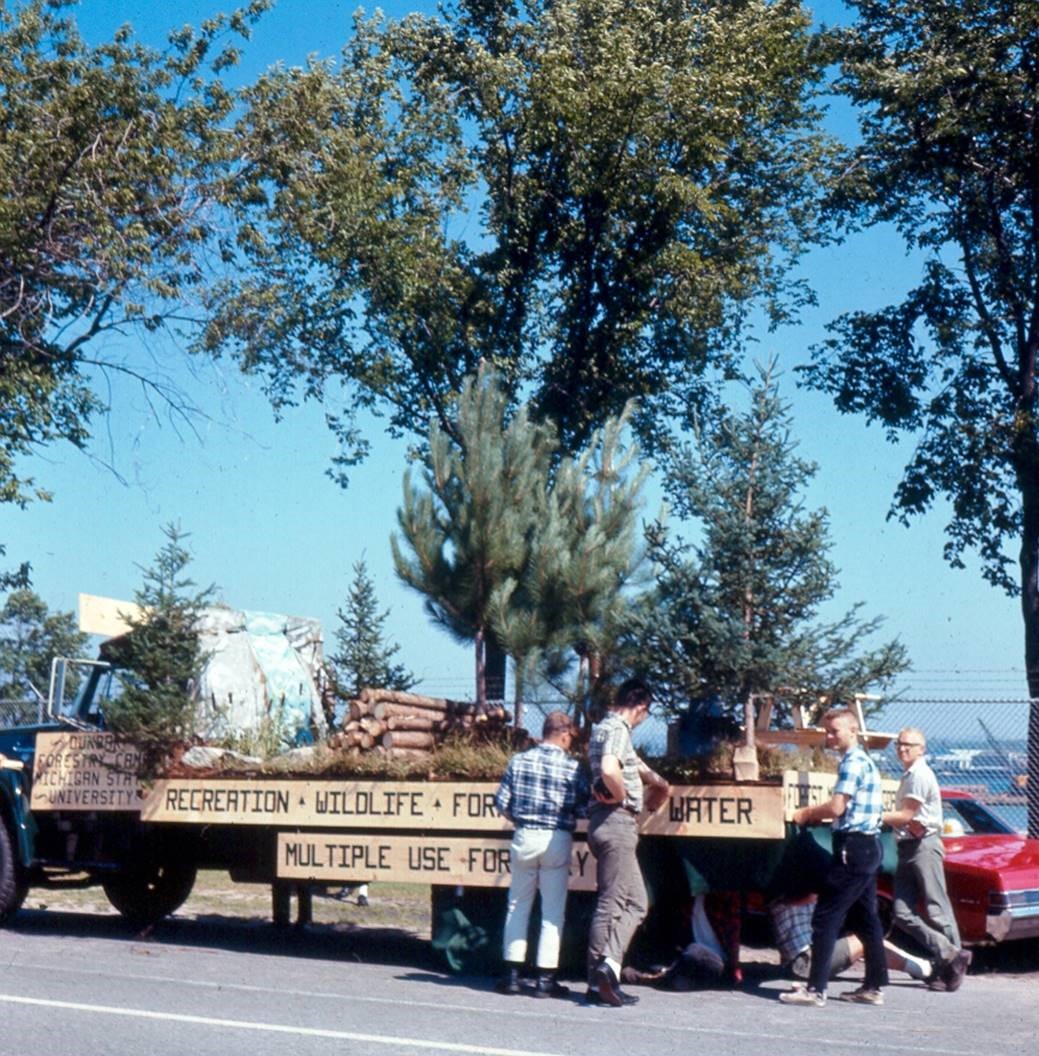 I share a few pictures from that period. Two of them are from Camp Dunbar the summer of 1965. One is of Professor Robins introducing logging engineering to George Byelich, Doug McEwen and Cal Beukema (sp). The second picture is of a float we made for the July 4th parade in nearby Sault Ste. Marie. Something else we did that summer was to take a log crosscut and carved many of our initials in it, all finished off with varnish. That same log crosscut still hangs on the wall at the well known Antlers Pub in Sault Ste. Marie which I saw just a couple years ago.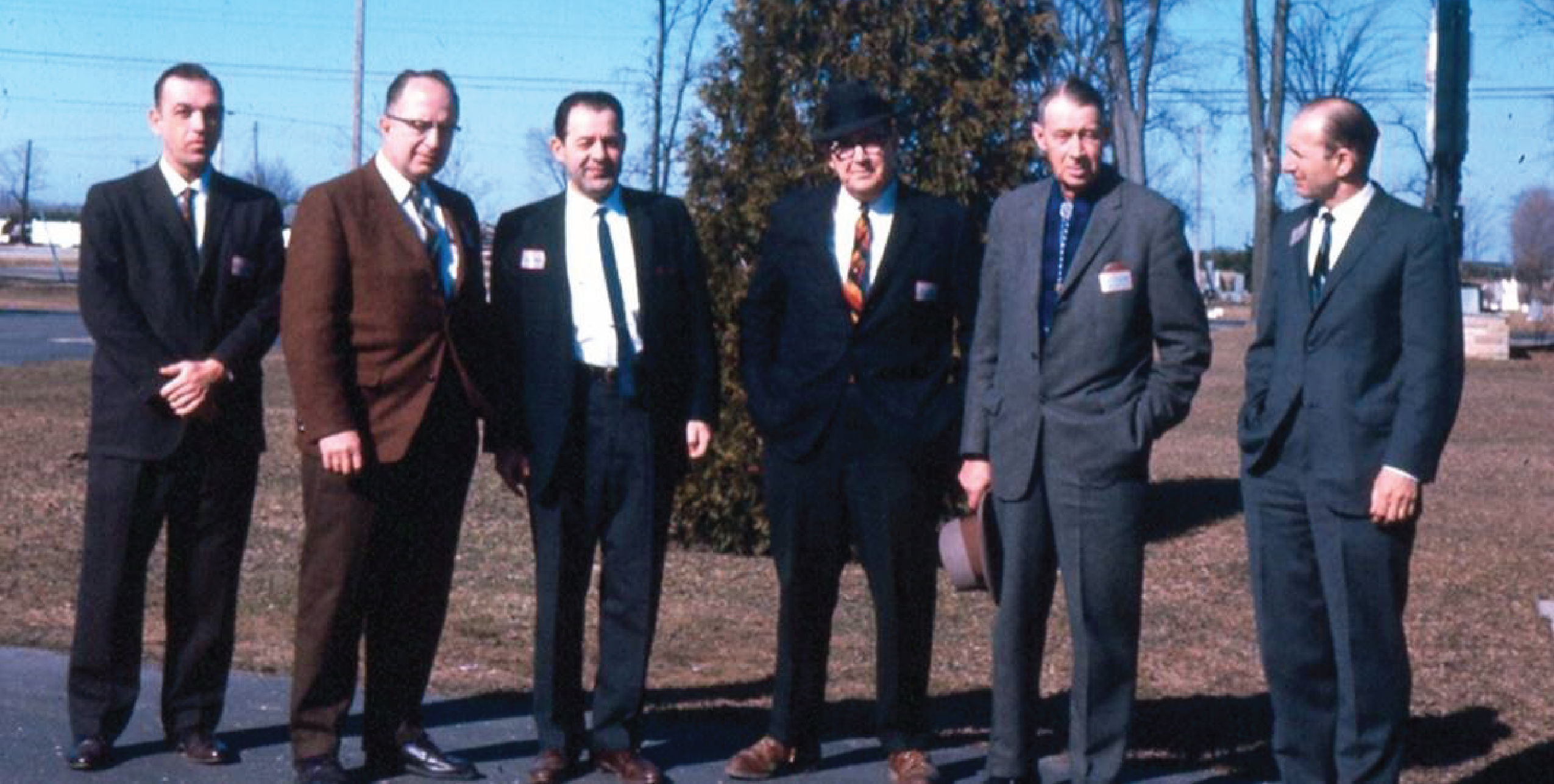 Finally, the faculty picture was c. 1965 and I believe taken at some kind of an SAF gathering. Fifty plus years later, I can still recognize Doc Hudson, Lee James, Nick Carter and Vic Rudolph among the group.
I was honored to be part of that program and valued my education for a career in environmental issues. It was a different time and to think we didn't even have women in our class or have much discussion about the ecological significance of forest landscape. We have come a long way.
Regards,
David W. Gross, Ph.D.
New York