Department of Forestry now offers a minor in Sustainable Bioproducts Science and Technology
A new minor from the Department of Forestry at Michigan State University (MSU) will offer students an opportunity to pursue a career or graduate degrees in renewable wood-based bioproducts.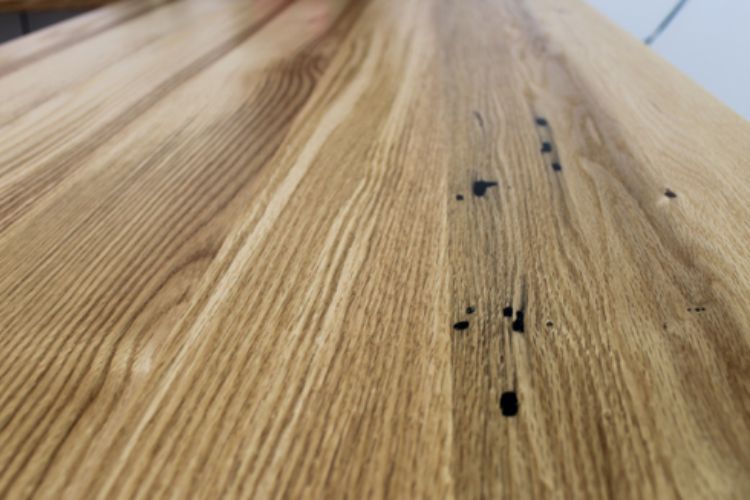 The MSU Department of Forestry now offers a minor in Sustainable Bioproducts Science and Technology. This is an exciting new area of study that focuses on renewable and sustainable wood-based bioproducts.
Students who enroll in this minor will be well prepared for careers or further graduate studies in green building construction and furnishings, bioproducts engineering and structural design.
"This minor gets at the heart of sustainability – making products that people use in their everyday lives from renewable and biologically-based natural resources. These products minimize environmental impacts, have positive carbon benefits and create jobs with the sustainable use of Michigan's forest resources," said Rich Kobe, chair of the Department of Forestry.
With that goal in mind, the forestry program maintains its drive for continuous innovation with a blending of forestry, biosystems and chemical engineering and building construction to create new opportunities that enhance sustainability.
Many products such as plastics, Styrofoam and other non-biodegradable products used on a daily basis are harmful to the environment, as they are manufactured from finite fossil fuels, can have a high carbon footprint and often go to landfill (or worse, end up in the oceans) instead of being recycled. As a result, resources are depleted and landfills grow.
Wood-based bioproducts are a sustainable replacement for products that people use every day and in all aspects of their lives, including tall wood buildings, fuels, chemicals, paints, glues and carbon-fiber based automotive parts. Many of these products are engineered from scrap wood that might otherwise go to waste.
Bioproducts also have the added benefit of storing carbon and preventing it from being released into the atmosphere. This puts our new minor program at the leading edge of new uses for renewable resources that have positive impacts on rural communities as well as environmental benefits.
These products have a strong appeal in the building industry, as they are light and strong. Mass timber construction methods using new products like cross-laminated timber have proven to be fire safe and resilient to seismic activity.
In addition to traditional wood-based products, bioproducts are quickly expanding beyond building and construction into other markets. Cutting-edge technologies, such as incorporating lignin into carbon fiber for auto parts and the development of biologically based fuels, are enabling wood-based sustainable bioproducts to become increasingly prevalent in a growing number of industries.
The Sustainable Bioproducts Science and Technology minor gives students the tools to be innovators. The program should especially appeal to those who thrive on building and creating new things that promote both economic and environmental sustainability.
Read more on the Sustainable Bioproducts Science and Technology minor. For additional information, you can also contact Department of Forestry faculty members Pascal Nzokou, associate professor, at 517-432-5664 or nzokoupa@msu.edu, or Mojgan Nejad, assistant professor, at 517-355-9597 or nejad@msu.edu.