Building a diabetes support team
Building a healthy support system when living with diabetes.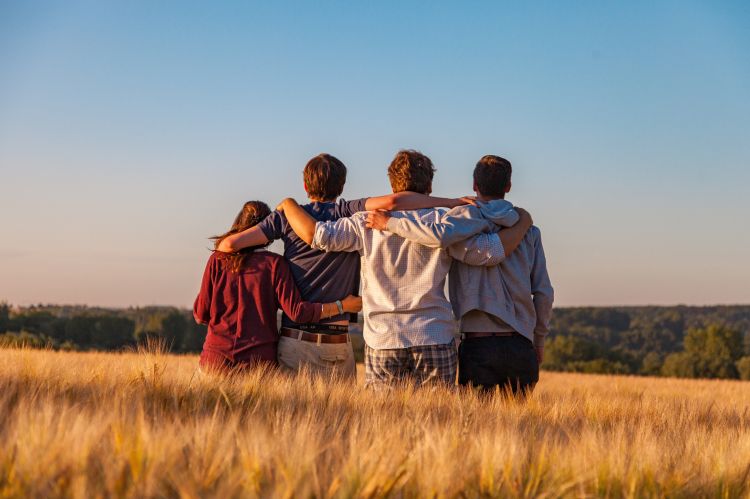 Having diabetes is not easy. For those with Type 1 or Type 2 diabetes, self-management is a lifelong occupation and there is a lot to think about and take into consideration. Being diagnosed with diabetes can mean following your doctor's advice, watching your diet, staying active, testing your glucose levels and taking medications. You may spend much of your time thinking about self-management and how to prevent complications. It may seem like you never get a break or a vacation from those thoughts.
Without a doubt, living with diabetes can be a daily challenge. Some experiences or topics of diabetes may be difficult to talk about. Communicating with others about what is hard or frustrating about diabetes can also be difficult. Do not go it alone. Finding support from others can help you better cope with the burdens of self-management
Building a support team
According to the Michigan Department of Health and Human Services, two outcomes related to improved diabetes self-management include developing supportive relationships and establishing peer support. Look for reputable agencies such as hospitals, social service agencies or employee wellness programs. You may find it helpful to connect with:
Diabetes peers—connect with those just like you who are living with or at risk of diabetes.
Diabetes online support—designed to support through group discussion and help navigate diabetes self-management challenges.
Nationally recognized diabetic agencies-offering the very latest research, legislative and medication information.
Educational groups—providing education and research, focused on sharpening your diabetes literacy, nutrition and self-care skills.

Michigan State University Extension Diabetes—MSU Extension provides the knowledge and skills needed to improve the health behaviors of those who have diabetes and those who are at risk of developing diabetes as well as their caregivers.
MyT1DHero Michigan State University—Bree Holtz, a researcher at MU, and her team have developed and are testing an innovative mobile phone app, called MyT1D Hero, to connect adolescents with T1D with their parents to help support the transition to self-management.

Recursos en Española—EsTuDiabetes.org
Primary providers, diabetes specialists, social workers and registered dieticians.
Family, friends and co-workers.
Building self-health
In addition to building a support team, there are self-health factors you can control. Suggestions from the Standards of Care Diabetes 2020 include:
No cigarettes or tobacco products. Do not start smoking. If you do smoke, find help to stop smoking. Smoking increases your risk for diabetes-related complications
High blood pressure. Keep your blood pressure within guidelines. For individuals at a lower risk of cardiovascular disease, the goal is 140/90. For individuals with comorbidities or cardiovascular disease, the goal is 130/80, and should be strictly monitored.
High cholesterol. As a preventative, schedule yearly lab appointments. Depending on your age and other health factors, your healthcare provider can discuss your suggested range.
Diet, physical activity and behavioral therapy. This trio of health factors are self-derived. Each one has an impact on your diabetes self-management. Set small, attainable goals towards improving diet, weight and physical activity. Your healthcare team can help you set goals.
Avoid obesity. There is strong evidence that treating obesity can delay the progression from prediabetes to Type 2 diabetes. Weight management is a key factor in diabetes self-care.