East Michigan vegetable update – July 29, 2020
A large assortment of vegetables are going to market now. Old crops in finished fields should be destroyed to limit pest buildup.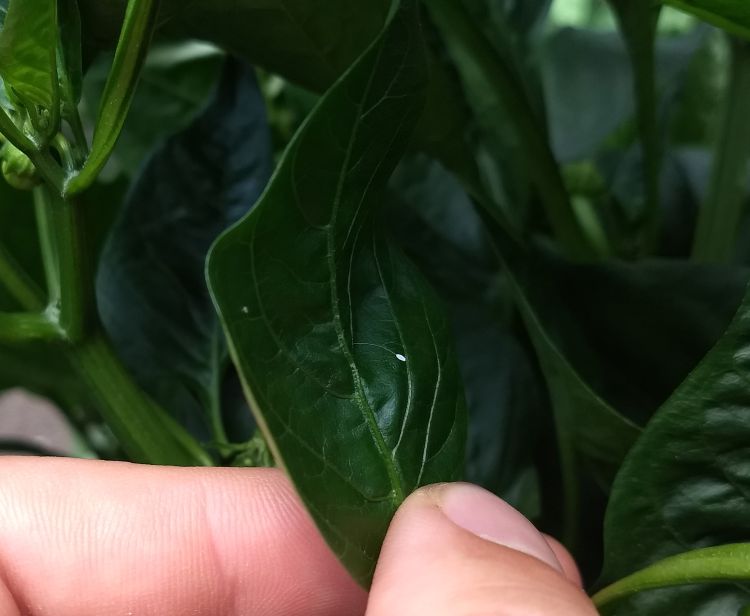 Weather
Our region received between 0.25-0.69 inches of rains over the last week. Combined with rain received the week prior most of our region has been blessed with a well-timed rain for crop development and natural thrips control.
You can find more detailed weather information for your area by visiting the Michigan State University Enviroweather station closest to you:
Here is a table that summarizes European corn borer activity, based on growing degree day (GDD) models. I used Lapeer as an example. I removed the seed and root maggot data because those pests are not much of a threat going forward.
| | |
| --- | --- |
| Current degree days (Lapeer) | 1,550 |
| Overwintering generation start to emerge and lay eggs | 450 (occurred June 11) |
| Peak flight and egg laying of overwintering generation | 700 (occurred June 28) |
| Peak flight and egg laying of first generation | 1,700 (predicted to occur Aug. 5) |
| Peak flight and egg laying of second generation | 2,450 |
Weeds
I can always tell when the main window for picking begins because weeds go unhoed, unpulled, and uncultivated. Our new weed specialist, Sushila Chaudhari, is screening vegetable field weeds from across the state for resistance to herbicides. If you think some of these weeds escaped herbicide treatments in your vegetables, please let me know so we can collect seeds and get a better understanding of resistance to our limited herbicide selections for vegetables in our state.
Phytophthora Phthought
This disease is kind of like diabetes of the farm. If diagnosed, you will be living with it and will need to change certain practices and behaviors to reduce its effects on the long-term productivity of your business. It can be overwhelming to read about this plant destoyer. So, here is just one thought at a time for anyone going through this.
For a fresh market grower, the old method of tossing rotten fruit into the row middles has got to change. Those infected fruit will just load more pathogen into your soil. Same with root-rotted plants. Make a death pit where it all goes and powerwash the vehicle that brings them there.
For a broad-acre grower, this is economically impossible. In these cases, operating equipment around the infested area and destroying the crops in the main area may be the best bet. Powerwash the equipment that goes in the infested area before entering other fields with it.
Crop progress and pests
In cole crops, harvest and planting are both happening. Every insect pest that eats them is out. Disease pressure has not been reported to me, and I have not seen much. Looper and diamondback moth caterpillars were reported in transplants before being transplanted this week, which resulted in some significant defoliation.
On July 24, as part of a Specialty Crop Block Grant experiment at Forgotten Harvest farm, we deliberately transplanted cabbage into fields on a hot sunny day without irrigation with five different soil preparations to see how many survived with extreme environmental stress. We planted in bare soil, strip-tilled soil with a rye cover crop and in three colors of plastic: black, gray and white. In the plasticulture rows, we sealed the puncture holes in the plastic with soil around half of the plants to see if that reduced plant death from "chimney effect."
Well, they totally cooked over the weekend. In the plasticulture plots, it was easy to see where plants should have been because of the transplanter holes. In bare soil and strip-tilled rows, it was hard to find the original plants because they dried up so fast. So, I am confident that the percentage of surviving plants is over-estimated in those plots because we simply could not find as many of the dead ones.
In this first attempt, it seems that making a seal around the hole in plastic rows did not help with gray and white plastic, but raised survival on black plastic from 1.6% to 4.8%. Whoopee. I think it was worse for gray and white plastic because the soil was as hot or hotter than the plastic. In the black plastic rows, the soil was cooler than the plastic. White plastic did an admirable job given the conditions.
Next, we will transplant in a lower stress situation with irrigation and in mild, lower-light conditions to assess a more realistic planting scenario under these same treatments.
| Treatment | Percent survival | Temperature of plastic or soil at transplanting, with air temperature 82 F and sunny |
| --- | --- | --- |
| White open hole | 38.98% | 110.5 F |
| Bare soil | 33.64% | 130 F |
| Strip-till | 26.40% | 129 F |
| Gray open hole | 19.94% | 133 F |
| White sealed hole | 18.68% | 110.5 F |
| Gray sealed hole | 9.82% | 133 F |
| Black sealed hole | 4.79% | 146 F |
| Black open hole | 1.64% | 146 F |
In sweet corn, we have about six corn earworm traps in our region right now between myself and a grower in Lapeer County. We caught two moths between six traps over the last week. So, still below treatment threshold for corn earworm.
Pumpkins and most winter squashes are just setting fruit. Summer squash picking is being shut down on some plantings, and newer plantings are coming up to harvest. I am finding bacterial diseases at low level on some farms. These are important diseases to control for pumpkins and hard squash because they can infest fruit too, and it drastically reduces shelf life (or porch life for jack-o-lanterns). On some farms, growers were thinking they had a disease when in fact it is heat stress and tattering from wind. The leaf stems of pumpkins and squash are very spiky, and when the wind blows them around they scratch neighboring stems and leaves to the point of causing damage that looks a little like feeding damage from beetles and the "shot hole" appearance of a bacterial disease.
I saw thrips damage in hoop house summer squash this week. The grower released lacewings for their control and it didn't work. Though lacewings are a generalist predator, the work:reward ratio for catching and eating tiny thrips is not great for them. Predatory mites, such as Amblyseus swirskii, and smaller predatory bugs, like Orius, are a better bet for thrips.
Field tomatoes, peppers and eggplants are being picked. Septoria leaf spot has been reported to me, and Alternaria early blight can be found most places. The same grower who released lacewings for thrips control in hoop house summer squash also released them in hoop house peppers for aphid control and it was a resounding success. The aphid infestation was totally devastated and the lacewings even mated and laid eggs.
Virtual Field Day
I am making a 30-minute video overviewing the vegetable trials happening on the east side this summer. If you want to watch it, it will be available after July 29. See "MSU holding virtual vegetable trial reviews for Saginaw Bay area" for more information.
Great Lakes Vegetable Producer's Network
MSU Extension is participating in a live, weekly roundtable discussion during the growing season for commercial vegetable producers in the Great Lakes and Midwest region. Join us! We broadcast live via Zoom at 12:30 p.m. ET/11:30 a.m. CT every Wednesday from the first week of May to the first week of September. Listen live or later. If you have a pressing vegetable production issue that you would like discussed, simply email it, along with your phone number, to greatlakesvegwg@gmail.com.
Next week, Aug. 5: Cleaning and sanitizing post-harvest equipment
Please contact me at phill406@msu.edu or 616-901-7513 with questions, concerns, or to schedule a farm visit. You can also send plant materials to MSU Plant & Pest Diagnostics.