Employee mentorship and positive community impact are the keys to success for this Grand Rapids fresh juice business
Jermale Eddie of Malamiah Juice Bar will be a workshop presenter at the 2019 Making It In Michigan Conference and Marketplace Trade Show.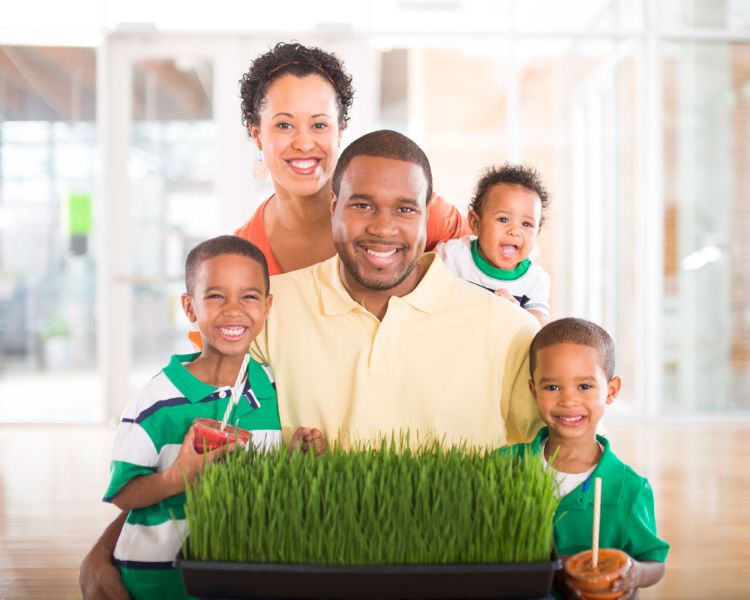 Jermale Eddie has entrepreneurship in his blood. Growing up in an apartment complex in the small Southwest Michigan village of Berrien Springs, he convinced the maintenance staff to hire him to pull weeds. This was around the age of 8. Throughout his life he has done a variety of work, including package delivery, higher education and ministry. Today, Jermale and his family own Malamiah Juice Bar. The business has won numerous awards and pitch competitions including support from the Michigan Good Food Fund. Malamiah was launched six years ago with the opening of the Grand Rapids Downtown Market and will be moving to Grand Rapids' new Studio Park development just south of the Van Andel Arena in September. Eddie will be expanding his menu to include a variety of food options such as salads, sandwiches and grain bowls in addition to fresh juice, smoothies and nut butters.
The road to creating a sustainable business has not been easy, Eddie admitted, especially being in an industry where he is one of very few people of color as operators and with having no formal business or industry experience. He attempted to open a second location, which quickly closed. Currently, he is working to launch a retail product and is no stranger to adversity. When important phone calls go unreturned, Eddie said he turns to those he know will always speak to him – his friends and mentors. Eddie said he feels a responsibility to give back by reaching out to others for mentorship as well by taking time out of his schedule to volunteer.
"The social capital that is created by being involved in the community is priceless," Eddie said.
Register for the Making it in Michigan Conference
Eddie serves on the Grand Rapids Downtown Development Authority (DDA) Board as well as many other community-focused committees.
In addition to community service, Eddie said mentoring his employees is a priority. "Some of my workers have never had a job before. They need help understanding the culture of being a good employee and providing customers with a high level of service. I'm proud of our commitment to mentor our employees so they can be successful in every aspect of their life. We have a strong track record of helping employees excel to the next level," Eddie said.
Eddie will showcase all he has learned and all as he has to offer as a presenter at the Making It In Michigan Conference and Marketplace Trade Show on Nov. 13 at the Lansing Center. I will be presenting alongside at the conference. In my role as an MSU Product Center innovation counselor for Michigan State University Extension, I assist entrepreneurs – both those starting out and those looking to take their business to the next level. That expertise combined with Eddie's life experience running his own business will allow us to bring dual perspectives to the Food Business 101 session where tools for overcoming some of the common struggles of new food businesses (i.e. product development, managing finances, marketing, licensing, and hiring employees) will be addressed.
"I hear sometimes from others that they are considering launching a business because they want a flexible schedule and want to be their own boss. Many confuse a good business idea with having a pleasant hobby. Many begin the journey of launching a business without the business basics, social capital and financial capital needed," said Eddie. "It is possible to do so and be successful, but it can be a long and lonely journey, filled with second guessing your decisions."
In addition, the Food Business 101 session will give participants an opportunity to learn about the business counseling resources and tools available through the MSU Product Center.
The MSU Product Center supported the launch of 72 new businesses in 2018-19, and provides confidential counseling on an individual basis and offer specialized services (i.e. product testing, nutrition facts labeling, packaging assistance, and more) for food businesses.
To register for the Making It In Michigan Conference and Marketplace Trade Show, visit https://www.canr.msu.edu/miim/ Registration for the conference is $129 per person. To become a vendor at the trade show, please review the information at this link.