Entomologist awarded early career award by international organization for women scientists
Elizabeth Bandason will be researching biological control of diamondback moth in her home country of Malawi.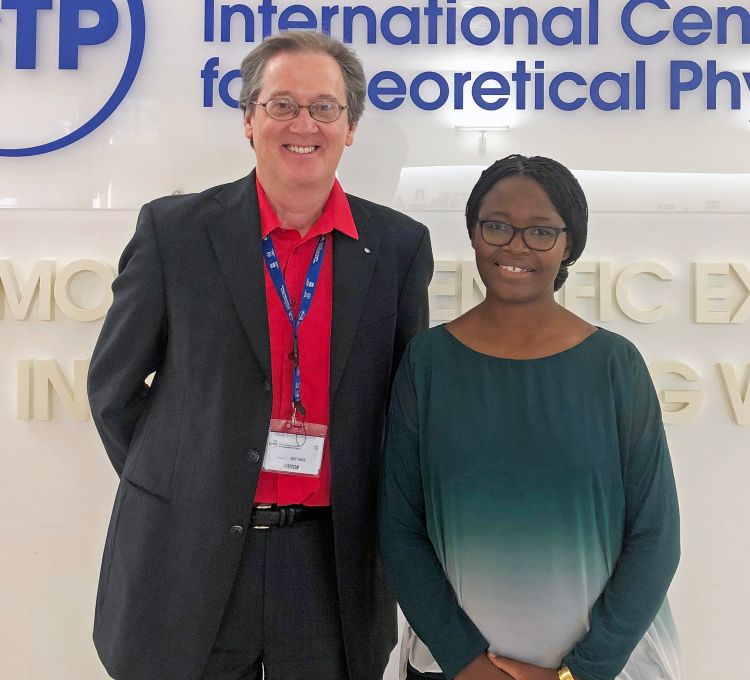 The Organization for Women in Science for the Developing World (OWSD) recently announced the recipients of the new OWSD Early Career Women Scientists fellowship program. The pool of candidates in this first year was highly competitive and 20 women scientists from 12 countries in the developing world were identified for funding. Recipients receive up to $50,000 to lead research projects at their home institutes.
Elizabeth Bandason, a 2018 graduate from MSU's Department of Entomology, was awarded the full amount for her research into a biological control of the diamondback moth. The moth is a major vegetable crop pest in Bandason's home country of Malawi, where it causes crop losses in the range of 50-100 percent and is being treated intensively with insecticides.
"I developed a passion for insect olfaction, an important means of detection for insects, while I was working with Dr. Ke Dong at MSU," said Bandason. "I think repellents stand a big chance to reduce pesticide load in the environment. You spray less. Through this grant, I will explore repellency effect of pyrethroids and other naturally derived botanical pesticides on agricultural pests. I am so grateful to Dr. Dong for mentoring me in this field."
Bandason was a doctoral student in Ke Dong's lab at MSU and is now a lecturer in entomology at Lilongwe University of Agriculture and Natural Resources in Malawi. She was presented her award by Luc Mougeot, a senior program specialist at the International Development Research Centre (IDRC) of Ottawa, Canada. IDRC funds the award to support women with doctoral degrees who wish to continue research at international standards in their home countries.
In conversation at the awards ceremony in Trieste, Italy, Bandason and Mougeot were pleased to learn they both obtained their doctorates at MSU. Mougeot is an alumnus of the MSU Department of Geography and commented in a recent email, "Once a Spartan, always a Spartan!"
Read more about the awards and recipients at "New research grants support 20 early-career women scientists in the developing world."