Environmental studies and sustainability student is prepared to solve environmental issues
Courtney Boersema's passion for environmental studies is what led her to a major in the Department of Community Sustainability.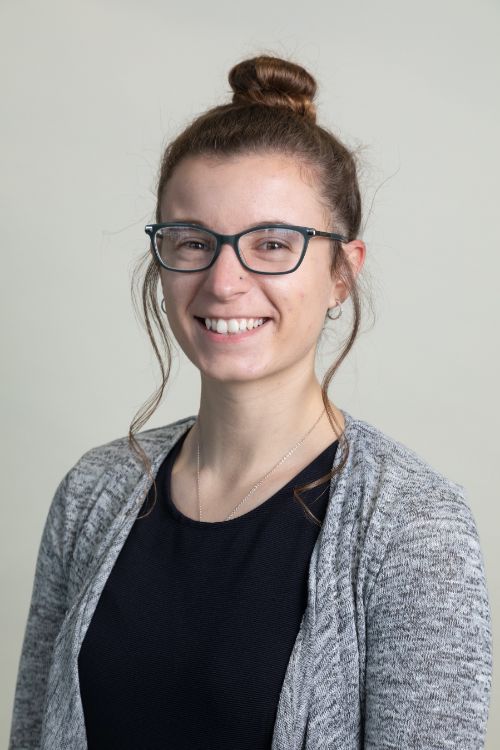 Courtney Boersema is using her time at MSU to prepare herself to change the world for the better. Her passion for environmental studies is what led her to a major in the Department of Community Sustainability.
During her time at MSU, she has received an Academic Award from the Department of Community Sustainability and was nominated for the MSU Department of Student Life Emerging Student Leader Award.
Her work at a state park for the Michigan Department of Natural Resources and volunteer experience at the mParks Conference and Trade Show stand out as exceptional experiences in her undergraduate career.
Recently, she was appointed to the Meridian Township Environmental Commission and has been working with Meridian Township to create a green-finding map and tour.
Below, Courtney shares more about her choice to come to MSU and her experiences in the ESS major!
Hometown:
Whitehall, Michigan
Major:
Environmental Studies and Sustainability
Minor:
Geography
Expected graduation date:
December 2020
Why did you choose the Environmental Studies and Sustainability major?
Because I have many passions, picking a major was difficult. To help me decide, I asked myself, "What would I change about the world?" Then I knew my calling: environmental studies. I have always been a huge advocate for recycling, I love being outdoors as much as I can, whether its hiking, biking, or playing with my dog, and I love learning how to treat the Earth better. The Earth is all we have, and I want to keep it healthy for not only my future children, but for the generations to come. I believe that my major can help me accomplish that and give me the foundation of knowledge and skills I need to change the world for the better.
What has been one of your best experiences within your major so far?
One of the best experiences within my major so far was being able to work with one of my professors, Bob Wilson, the MSU Campus Sustainability Director, Amy Butler, and the MSU Sustainability Program Coordinator, Laura Young, to come up with a way to introduce sustainability education into Michigan's K-12 schools. We came up with proposed changes to revamp the Michigan Green Schools Program, adding a new sustainability curriculum requirement. Michigan Representative Julie Brixie and her Chief of Staff Dan Opsommer, took our changes, drafted them into a bill, and are planning to introduce it to the House.
What do you want others to know about this major?
I want others to know that this major is extremely important and rewarding. As an environmental studies and sustainability major, you learn about the many environmental issues we face, and most importantly, how to understand those complex issues and work to solve them. This complex problem solving and the skills that come with it – active listening, understanding other's viewpoints, and collaboration – can be applied in all aspects of your life.
This major teaches you to better understand how the Earth works, and it fosters a great respect for all people, wildlife and the environment. Environmental studies and sustainability will always be needed, as we will never run out of environmental issues to solve, and the many jobs in the environmental sustainability realm are extremely rewarding.
Lastly, at MSU incoming students have the opportunity to apply and participate in the Residential Initiative on the Study of the Environment program like I did. This is a living-learning program here in Bailey Hall where students live with other environmentally-minded students. It can aid incoming students in Environmental Studies and Sustainability make life-long friendships, memories, and skills, and it is one of the reasons I chose to come to MSU.