Essential elements of 4-H: Belonging
Creating a sense of belonging for all participants is a powerful foundation for learning.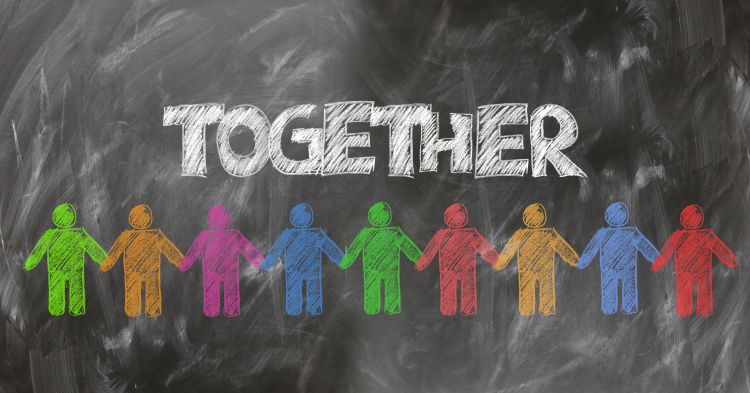 There are many different ways to describe how 4-H youth programs work to enhance positive youth development. One way is to think about the essential elements of a 4-H experience, developed by National 4-H Headquarters. The components of mastery, belonging, generosity and independence all interact to provide a positive learning environment for youth. Michigan State University Extension recommends considering how each element can be fostered and improved in various 4-H settings.
Belonging is a very powerful concept for youth. When adult facilitators create a space where youth feel physically and emotionally safe in a group, they can then form positive relationships with peers and adult role models. Feeling connected to others will affect their mental health as well as their academic skills. These relationships can be the foundation for healthy decision-making, learning life skills and navigating how to manage risks.
While belonging is important for all youth, it may take some intentionality to create a sense of belonging for youth who come from particular populations. For example, youth who look different from the majority of kids in your club currently; youth who come from a family who have never been involved with 4-H; youth who have experienced significant trauma or who have special needs. Take some time to think through the challenges faced by these participants and help current 4-H members and volunteers recognize these challenges, too.
How can we enhance a sense of belonging for youth? Here are some ideas.
4-H can provide a space for belonging that also creates space for learning life skills. Adult facilitators are key to creating that space, and helping other members and volunteers see their own roles in increasing a sense of belonging for everyone.
To learn about the positive impact of Michigan 4-H youth leadership, citizenship and service and global and cultural education programs, read our 2017 Impact Report: "MSU Extension: Developing Civically Engaged Leaders." Additional impact reports, highlighting even more ways Michigan State University Extension and Michigan 4-H have positively impacted individuals and communities in 2017, can be downloaded from the MSU Extension website.