Farming can be a rewarding career and opportunity to be your own boss
An upcoming 4-H Exploration Days session will educate young people about a day in the life of a dairy farmer while fostering employability skills.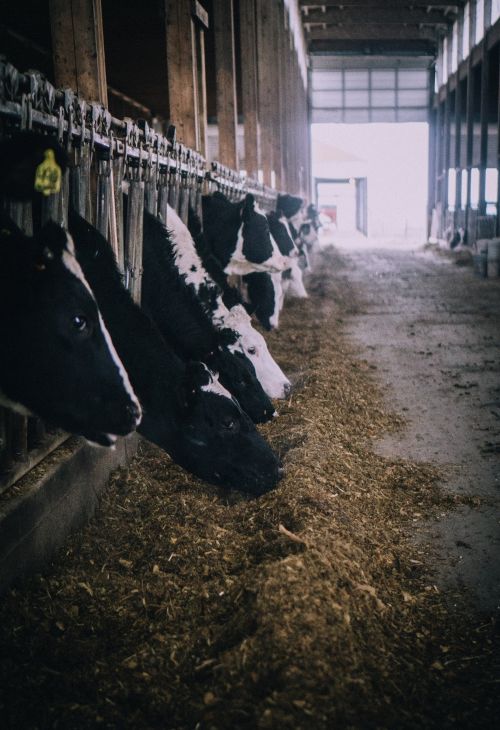 Farm life. The cows got out and you have to pay the neighbors for damage done… It is time to pay taxes... You just inherited livestock from a family member…Corn fields need fertilizer before planting…The hay is ready to bale… And you just received your milk check, kind of like payday! Does this sound like everyday life on the farm? Being your own boss, working outside and inside, balancing an income with expenses – very possibly!
"Farm Livin' is the Life for Me!" is a session offered at Michigan State University Extension's 4-H Exploration Days that centers on the board game "Life on the Farm." Attendees will dive into a day in the life of a dairy farmer. Experience living and working on a dairy farm and find out about the many opportunities to work in the field of agriculture and natural resources. In addition to learning about the education, jobs and careers associated with the agriculture industry, youth will get to play interactive games and work through real-life scenarios to help prepare for the future. This session will also include a little money management, decision-making, current economics and insight into being an entrepreneur.
The United States Bureau of Labor Statistics define farmers, ranchers and other agricultural managers as individuals that run establishments that produce crops, livestock and dairy products. These individuals "plan, direct or coordinate the management or operation of farms, ranches, greenhouses, aquacultural operations, nurseries, timber tracts or other agricultural establishments." They may hire, train and supervise farm workers or contract for services to carry out the day-to-day activities of the managed operation. Individuals may engage in or supervise planting, cultivating, harvesting, and financial and marketing activities. Farmers care for their crops and livestock daily, not just to earn income and grow their business, but also to make sure that all of us are provided with enough goods.
Board games can be a great educational tool and in this case, provides loads of fun and laughs while providing a fairly accurate glimpse of what it is like to be a dairy farmer. Scholastic indicates that "board games are an easy way to encourage healthy brain development in older kids and teens." Using "Life on the Farm" will encourage participants to practice employability and life skills, including teamwork, social skills, problem-solving, decision-making, strategic-thinking, money management and focus.
Join us at 4-H Exploration Days to experience "Life on the Farm" and more. Registration begins March 21 and is first-come, first-serve. Visit the Michigan 4-H Exploration Days site for more information and registration details. MSU Extension and Michigan 4-H Youth Development helps to prepare young people for successful futures. For more information or resources on career exploration, workforce preparation, financial education or youth entrepreneurship, email 4-HCareerPrep@anr.msu.edu.