Forestry faculty ensured courses continued despite limitations
Professors David Rothstein and Dave MacFarlane took extra measures to ensure students were able to complete the Forestry Field Studies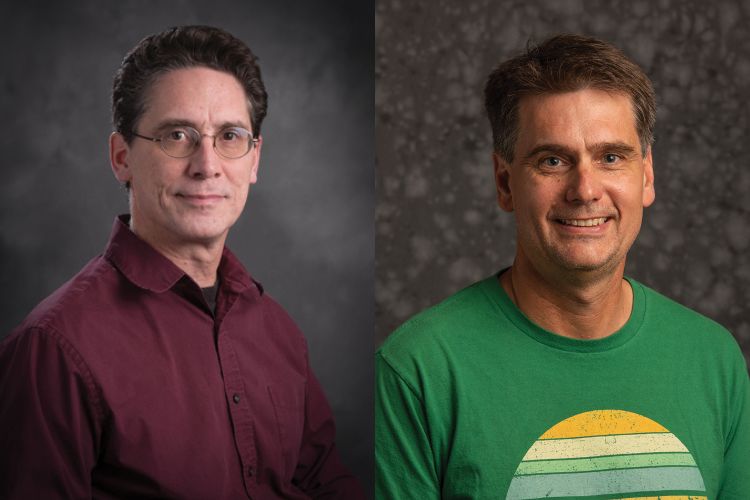 EAST LANSING, Mich. – Michigan State University (MSU) Forestry Professors David Rothstein and Dave MacFarlane took extra measures to ensure students were able to complete the Forestry Field Studies course this summer during Gov. Gretchen Whitmer's "Stay Home, Stay Safe" order.
Since a field-based course would have been a challenge to implement through solely online modules, Rothstein and MacFarlane got creative.
Field kits containing all relevant tools and information were mailed to students, and instructions were delivered via Desire 2 Learn – a cloud-based online learning management system available to all MSU students and faculty. Meetings, presentations, online lectures and discussions were held via Zoom.
One student found the online portions "very effective" and said that both Rothstein and MacFarlane were available and prompt to respond to questions. Though understandably disappointed to not be able to experience the field tour physically, students did feel they were able to learn key points and expand on their existing knowledge of ecological interpretation.
Students selected a local forest stand for their individual project that they were able to access easily and safely. One student commented, "I found (the course) quite fun, collecting and analyzing my own data for a forest of my choosing."
Another was able to recruit family members as assistants as she navigated and collected samples for analysis.
Another student commented, "going out on my own and collecting the data we needed I feel was a great simulation of a project that you would work on in your career as a professional forester."
The course required a great deal of work in a short period of time. One week alone included creating maps, 20 plot points, and collecting and analyzing 20 soil samples. Students said it was a challenge analyzing all of the samples on their own.
Students expressed regret that remote learning kept them away from their professors and peers.
"The forestry community is that, a community, and over the course of our undergraduate career we have all become close and everybody was looking forward to not only the aspect of learning but the social aspect of this course, one last MSU forestry hoorah, and unfortunately we were unable to have that experience," one student said.