FSHN professor receives 2021 CANR Distinguished Faculty Award
Gale Strasburg, Ph.D., will receive the 2021 CANR Distinguished Faculty Award during ANR Month.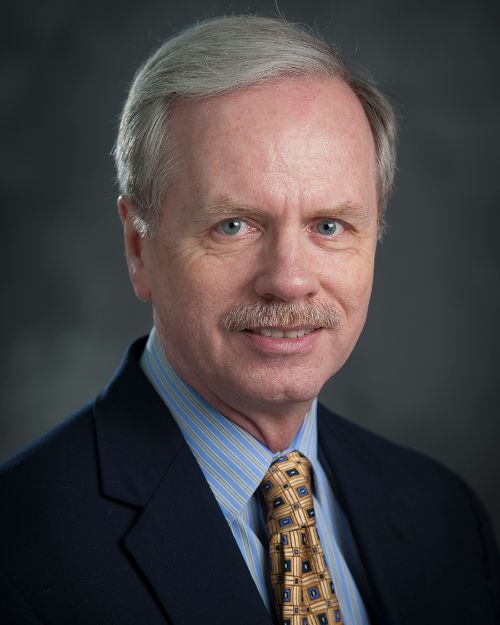 Gale Strasburg, Ph.D., will receive the MSU College of Agriculture and Natural Resources (CANR) Distinguished Faculty Award at the March 12 ANR Awards Program.
The Distinguished Faculty Award recognizes faculty members who have brought distinction to the CANR through teaching, research and/or outreach and provided leadership that has helped students, faculty members and/or citizens reach their potential for excellence.
Strasburg is a professor in the MSU Department of Food Science and Human Nutrition (FSHN). He earned his degrees from the University of Wisconsin-Madison, including a bachelor's degree in biochemistry, a master's degree and a doctorate in meat and animal science. He served as an associate professor from 1994-2000. Since then, he has been a professor at MSU and has served as FSHN department chair from 2005-2009.
He developed NC1170 Multi-State Research Project. He was chair for the most recent proposal writing group, and was part of the Technical Committee. He is the associate editor of Journal of Food Science, Frontiers in Physiology, Food Biophysics, and the Journal of Food Science and has published and presented over 80 papers and presentations.
Strasburg has been the instructor or co-instructor of 14 courses at MSU. He holds 10 patents and has given over 30 presentations. He has mentored 11 postdoctoral associates and visiting scholars, and has 12 master's students and 24 doctorate students.
Currently, Strasburg is a part of several professional societies, such as American Association for Advancement of Science, American Meat Science Association, and the Institute of Food Technologies.
In honor of his service, Strasburg has received numerous awards, including American Oil Chemists Society Annual Meeting's Outstanding Paper Award (2003), CANR's Carl G. Smith Award (1999), and National Institutes of Health's National Research Service Award (1982). He has also been elected to Phi Kappa Phi Honors Society and Sigma Xi Research Society.