Gardening education increases vegetable consumption among youth
A recent research review verifies that garden interventions with youth increase vegetable consumption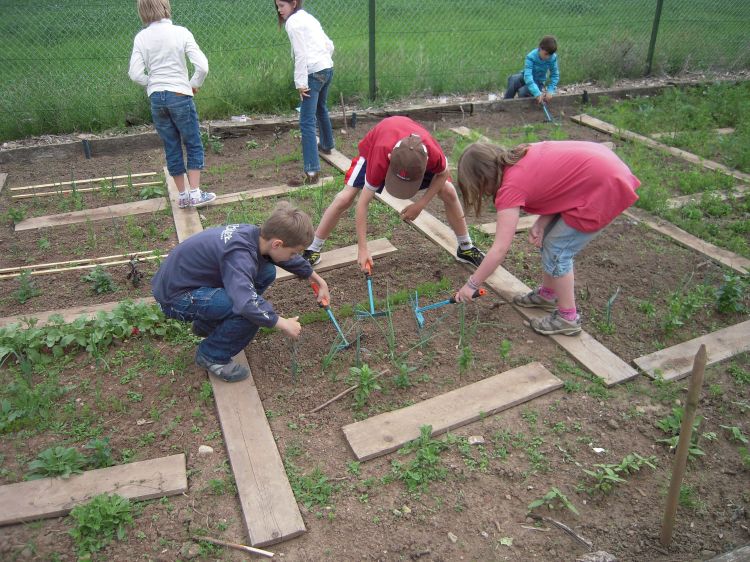 School garden advocates have multiple anecdotes that they can share to illustrate the value of including experiential garden education in curriculum and educational programs. They talk about how their students are more engaged, more willing to interact with the subject matter, more likely to eat the food they grow and sometimes even more likely to eat other produce items. Beyond anecdotes, there have been relatively few research studies that address the effects of engaging with school gardens, but researchers are working to change that.
Over the last decade or so, there have been an increasing number of research studies looking at the impacts of school garden education. When the results of these studies are compiled, trends and recommendations are more meaningful, and the experts agree. The Center for Disease Control has a panel of appointed experts that address public health issues. The Community Preventative Services Task Force (CPSTF) provides evidence-based findings and recommendations about community preventative services to improve public health. The task force decided to focus on school gardens last year, ratifying a report that reviewed several recent research studies in December of 2017 entitled Nutrition: Gardening Interventions to Increase Fruit and Vegetable Consumption Among Children.
The task force conducted a systematic review of 14 recent studies that investigated gardening interventions for youth. The studies were conducted in a variety of settings with youth ages 2-18. Study sites included early care and education, schools, afterschool programs and communities. Studies were conducted in 4 different countries: United States, Australia, Canada and the United Kingdom.
Results showed that gardening activities increased youth consumption of vegetables and fruits in 13 of 14 studies. When the results were analyzed in relation to increasing vegetable intake alone, 12 of 14 studies showed an increase. Interestingly, fruit intake alone did not change significantly for any of the studies. The amount of vegetable and fruit intake was increased when gardening interventions were combined with nutrition education interventions, rather than just gardening alone.
The results of this review show that there is increasing evidence that garden interventions for youth can and do have an impact on increasing healthy eating habits. The review specifically recommends pairing gardening and nutrition interventions for increased success in fruit and vegetable consumption. Other recommendations included involving parents and caretakers in interventions and to share healthy eating messaging in the home, extending the garden education opportunities in harsher climates through season extension techniques and hiring a garden coordinator when possible that is dedicated to the upkeep and coordination of the garden.
While this review is something that school garden advocates can point to as evidence that school gardens do have an impact, there is still a need for further research that investigates potential benefits of school gardens.