Grand Rapids area tree fruit update – April 16, 2019
A cool April slows fruit tree development.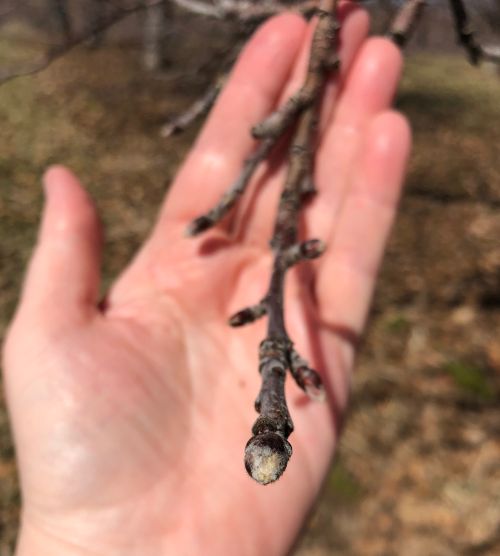 Weather
Cooler than average temperatures continue through the middle of April with some significant snowfall on April 14, 2019, to remind us that Mother Nature is in charge. While there has been a few sites and early apple varieties with a tiny bit of green showing, the general Grand Rapids area is still in dormant or silver tip. Green tip is likely to make a showing with the first day above 65 on tap for later this week.
Growing degree day (GDD) totals for the general west Michigan area continue to track behind a normal average. The Michigan State University Enviroweather station in Sparta has accumulated 97 GDDs base 42, which is 11 days behind the average for Jan. 1 to April 14. Degree days base 50 at Sparta are 32, which is 12 days behind normal from Jan. 1. This could all change very quickly with a few warm days.
A couple of growers got a few trees planted in the dry period before this past weekend, but that was on drier soils and sites. The recent snow and now rain have turned soils a bit soggy and tree planting is on hold. Check out this article for pointers on best practices for apple tree planting for some reminders.
Diseases
With green tissue lurking, it's time to think about your first sprays of the season. Copper sprays are best placed with a small amount of green tissue present to get the most longevity from this early scab and fire blight management tool. Copper sprays in sweet cherry are needed prior to green tissue development. Peach leaf curl sprays could be important again this season if we continue to get a slow, cool weather pattern during bud swell. Spring sprays need to be on before you reach 100 GDD base 42—we are right there, so get that done as soon as possible if you need to.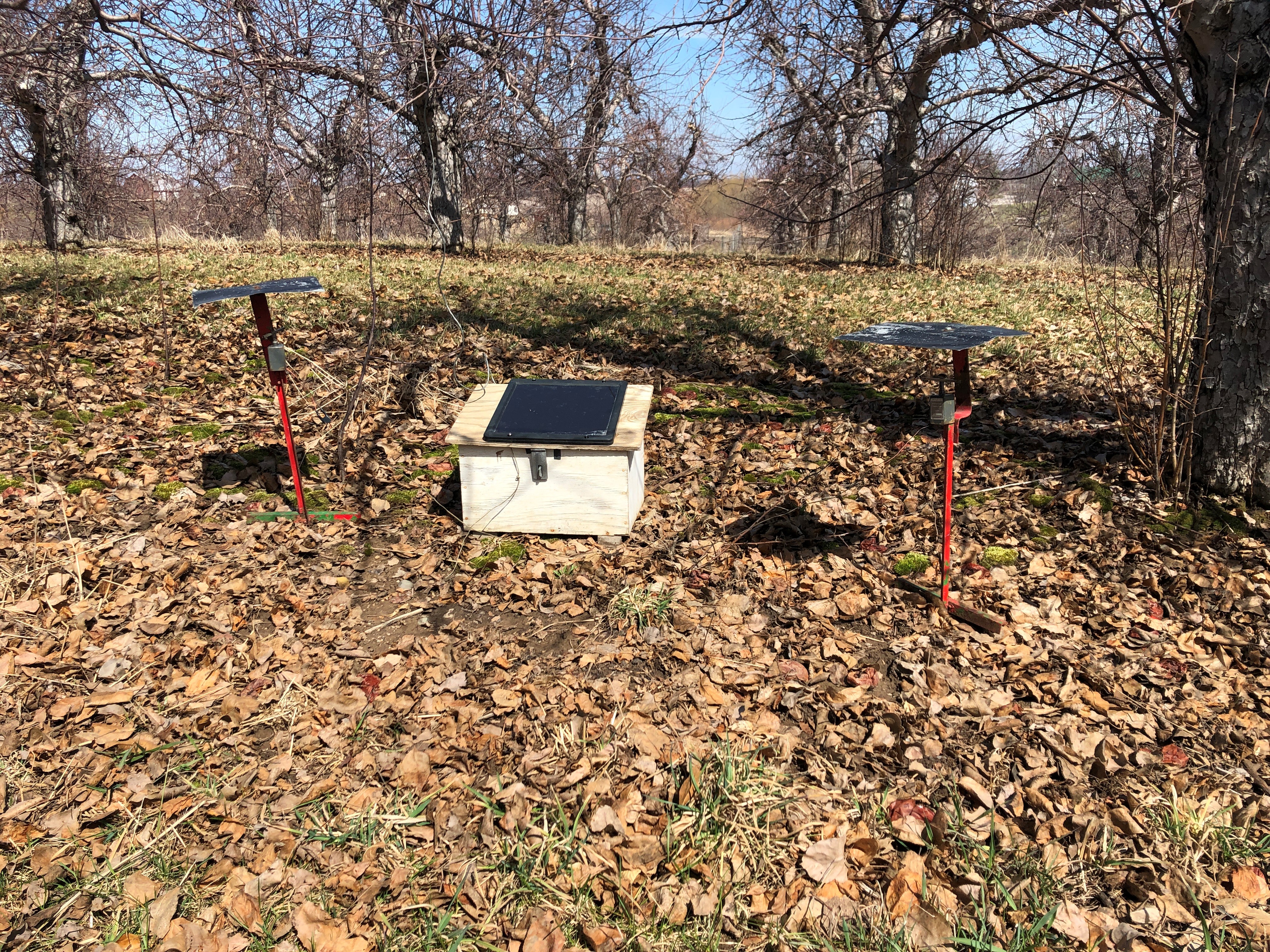 I've had apple scab spore monitoring equipment up for several weeks now. I captured three spores per rod with the April 7 rain and another three per rod with rain on April 11 and 12. No additional spores with the snow on April 14. It's raining now on April 16 and I will check rods later today. I expect these low spore numbers to continue if it stays cold. The first warm rain will bring higher numbers and green tissue and we will be off to the races.
Insects
San Jose scale was a major issue in some blocks in 2018. The best management tool for this insect pest is dormant oil. Many have moved away from early oil sprays recently which could be contributing to the increases in this "old" pest in both apple and cherry blocks. Dormant oil does come with special precautions to avoid leaf and fruit damage and the window for optimum use is not always right for Michigan spring weather. If you have blocks with San Jase Scale in high numbers, you might want to consider dormant oil on a case by case basis to try to get it back in check. Check out this article for information on using dormant oil effectively and carefully.
Announcements
The Grand Rapids Code-A-Phone will no longer be used for updates. I've been tracking its use over the past two years and very few people call in anymore. Please sign up for email updates and encourage others to do the same. Email me at irisha@msu.edu and I will add you to the email version of the Code-A-Phone.