Alumnus Ignites Student Engagement
Agricultural, Food, and Resource Economics alumnus Greg Pell gives back to students after finding success and opportunity in the department.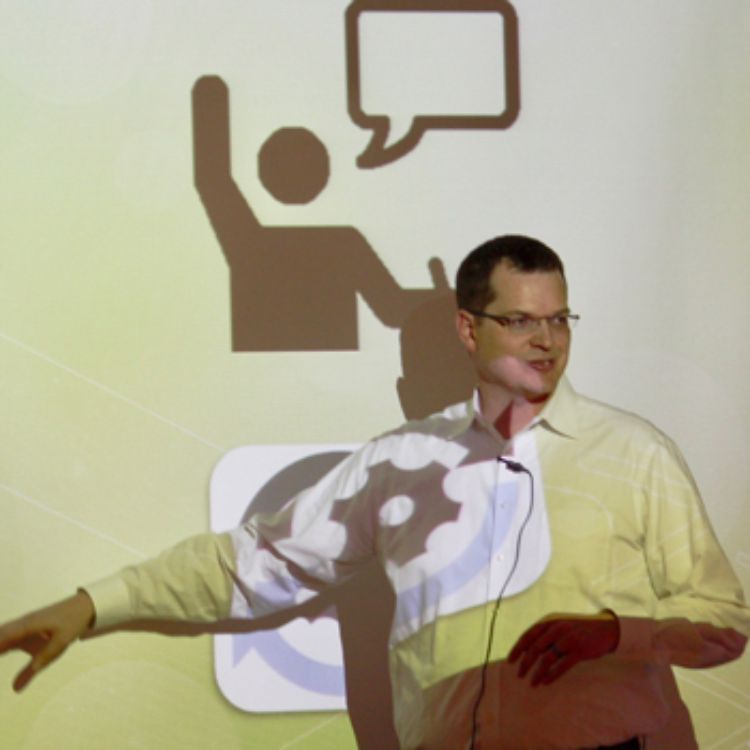 "I come back because MSU is the reason I am where I am today."
Agribusiness Management and Food Industry Management alumnus Greg Pell visits campus every chance he gets—and not just for sporting events. As a Senior Manager at Kellogg Company, he's passionate about helping students understand what their careers could look like, and what can happen if you're involved and engaged while at MSU.
Pell grew up on a dairy farm in Fremont Michigan, and came to AFRE at Michigan State to study agribusiness. Pell joined the Food Marketing Association (FMA), a student organization focused on professional experiences and networking within the food industry—an opportunity presented to him by following the guidance of Dr. Judy Whipple and Larry Zink.
It was at one of these FMA meetings that Pell's career began. A representative from Kellogg's gave a talk on category management and after introducing himself to the speakers, Pell walked out with Dr. David Schweikhardt, who gave Pell the motivation and push to apply to work with Kellogg's. With not much prior experience but a lot of research and effort, Pell received an internship there that rolled into two summers, catapulting his knowledge, learning, and career path.
The decision to join FMA and attend that meeting turned out to be a pivotal moment for Pell. "I don't know if I would be where I am today without FMA and Dave Schweikhardt."
After graduation in 2002, Pell started as a Sales Representative at Hershey, where he refined and developed his skills, moving up through the organization, before coming back to Kellogg's, where he's currently the Senior Manager of Snacks Customer Marketing.
Though much of his current responsibilities are not explicitly taught at AFRE, his classes on campus gave Pell a solid base on which to build and grow.
"MSU and AFRE teach the foundation for future learning," said Pell. "It's not what we learned in class, it's how we learned it—I use the skills from the planning, studying, group work, and project research in classes at my current job every day."
Pell makes it a habit of coming back to AFRE to talk to students and fellow Spartans, presenting at classes, speaking and meeting students at FMA meetings, and serving on the College Alumni Board. Most recently, Pell spoke at Data Analysis for the Agri-Food System, an undergraduate course focused on learning and using Microsoft Excel. During his talk, Pell gave insights into his daily duties, his career path, and how he does explicitly use what those students are learning in class every day, while also answering questions from a range of AFRE students.
When asked why he gives his time to talk with current students, Pell said, "I come back to MSU because the students today are the future tomorrow. Helping them understand their options or motivate them to get involved seems like the best way I can give back to a place that's given me so many opportunities."
Looking back on his time at Michigan State, Pell notes that MSU, AFRE, and everyone you meet will present you with many opportunities, but it's up to the student to seek them out and be engaged to take advantage of them.
"Always appreciate being a Spartan, and whether you're in East Lansing, western Michigan, Dallas, Texas or on the east coast, when you see a Spartan, be sure to shout 'Go Green!'"