Helping victims of domestic violence through research
Get up close and personal with April Zeoli, assistant professor in the MSU School of Criminal Justice.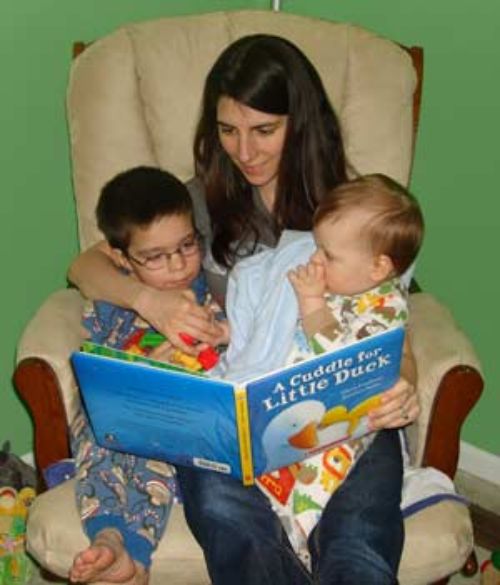 Inspiration for a career can come in many ways. For April Zeoli, inspiration came from the women she knew during her undergraduate years who were victimized by the men in their lives.
"I knew that something had to be done to help them," said Zeoli, now an assistant professor in the MSU School of Criminal Justice and an MSU AgBioResearch scientist.
"I originally thought that I could be an advocate for victims of domestic violence and perhaps do volunteer work."
Zeoli went on to receive her master's degree in public health at the University of Michigan, where she also received her bachelor's degree. Her focus was on women's health and violence prevention. It was while working on her master's degree that she discovered that research was a good fit for her.
"Conducting research was a good way for me to contribute substantively to the conversation about how to reduce the prevalence of domestic violence and keep women safe," Zeoli said.
Zeoli received her doctorate at Johns Hopkins University Bloomberg School of Public Health. Her dissertation was on the effects of public policies, such as firearms laws and alcohol taxes, on intimate partner homicide. After taking a year off in 2007 to spend time with her son – born seven weeks before she received her Ph.D. – Zeoli came to MSU in 2008.
Her main field of investigation at MSU is the prevention of intimate partner violence and homicide through the use of public health policy. Most recently, her focus is on the safety of women and children undergoing child custody cases in family court with a partner-abusing father.
"My hope is that my research findings can be translated into policies that, when implemented, improve and save lives."
Question-and-answer profile:
Q: What's your title?
A: MSU assistant professor of criminal justice
Q: When did you join MSU?
A: In August 2008
Q: What's your hometown?
A: Mount Clemens, Mich.
Q: Who's your muse or source of inspiration?
A: All the women at the University of Michigan who opened my eyes to the problem of violence against women, and Jacquelyn Campbell, a professor at Johns Hopkins University. Campbell's research inspired me to conduct my own research on domestic violence; she is the reason I went to Johns Hopkins University for my doctorate.
Q: What's your favorite food?
A: Tomato/mozzarella/basil sandwiches, or tomato/ mozzarella/ basil salads, or really anything with those ingredients.
Q: Best song or group?
A: I am a Bon Jovi fan. My favorite song of theirs is "In These Arms."
Q: A book you'd recommend?
A: A great book for understanding what mothers who are victims of domestic violence and their kids are going through, especially for judges, lawyers and others in decisionmaking roles, is "The Batterer as Parent," by R. Lundy Bancroft and Jay G. Silverman. For fun, I would pick "The Girl with the Dragon Tattoo." It's everywhere now, but I really love it.
Q: What do you think is the coolest gadget?
A: I'm not a gadget person. I have an iPad and I'm still learning how to use it effectively, so I guess my coolest gadget is the laptop.
Q: What's the best invention?
A: The oven, because it allows my husband to make me wonderful dinners.
Q: The worst invention?
A: Monitoring technologies such as cell phone tracking that abusers can use against women.
Q: What's one thing on your bucket list?
A: To take my sons (4 and 2 years old) to Australia. I went there on vacation before they were born and it was amazing!
Q: Who's someone you'd like to meet?
A: I cannot narrow it to a person, but if there was an event in history that I could attend, it would be the Seneca Falls Convention, a women's rights convention held in July of 1848. This heralded the beginning of the women's movement, and so many amazing people, including Lucretia Mott, Frederick Douglass, and Elizabeth Cady Stanton, took part in it. It would have been an incredible event to attend.
Q: What was your best vacation or favorite trip?
A: While I loved the trip to Australia, my best vacation was in Maui, Hawaii, with my husband, Tim, our first son (our second was not yet born) and other family members.
Q: On a Saturday afternoon, where are you most likely to be found?
A: Either cleaning the house or playing with my kids.
Q: What's a research breakthrough you'd like to see in the next decade?
A: For my research area, I believe it will be the identification of new policies for the decreased reoccurrence and decreased lethality of domestic violence. I also think there will be changes in family court policies – an avenue I am pursuing – and in ways to aid survivors. There are so many things that good people are looking into – I think there will be successes on a number of fronts.