How to safely sell baked goods
Follow these food safety tips to run a successful bake sale.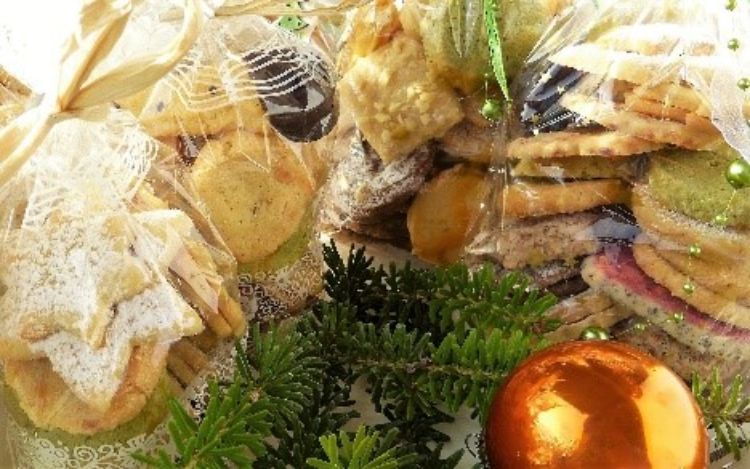 Bake sales are a good way for service organizations and special interest groups to raise funds without a lot of investment. While a bake sale may sound easy, there are a few things to consider when requesting bakers to contribute to the bake sale. It is important to keep consumers in mind when creating items to bake and sell.
Guidelines for a bake sale should include requesting foods that do not need refrigeration or are considered shelf-stable. These include, breads, cookies, fruit pies, cookie bars, brownies, cakes and cupcakes. There may be other items, but make sure refrigeration is not needed.
Another request that organizers should ask from their bakers is a label for items they have made. All food items should be labeled with an identifying name and date. This avoids any confusion about what the food item is, and an honest sale can be made. While making a label, clearly identify any ingredients used to make this item. Another very important portion of any label should include food allergens. This may be the most important thing to have on each baked good. Allergens can mean life or death for many people. For example, if you add walnuts to your cookies, make sure it is listed on the label. The eight major food allergens identified by United States Department of Agriculture (USDA) are eggs, milk, soybeans, fish, peanuts, tree nuts, wheat and shellfish. Everyone wants to enjoy their purchases, so adding any known allergens to the label can help folks to safely enjoy them.
To allow disclosure of who the baker is, it is helpful to add their name and address to the item just so people know where the items were made. They may be looking to purchase an item from someone special and this can help identify them. If no one wants their name directly on the baked item, then the group could create a list of bakers and identify the item with a number corresponding with the baker. This would keep identities safe, but allow for traceability just in case there is a question or an issue with an item.
Packaging is also important to consider when presenting items in a bake sale. Request that bakers wrap all items using food-grade packaging. Suggest some of the items to be sold in bulk and some in smaller portions for individuals. Packaging does not need to be fancy or expensive. Simple bags with twist ties or zipper closures works well. Even using a paper plate wrapped tightly cellophane is acceptable. Suggest that the item is able to be seen through the packaging so the customer can identify the food item.
It is that time of year for bake sales. Be sure that all the sales are beneficial to those that are buying. This will make sure your sales are profitable year after year, while keeping everyone safe.
Michigan State University Extension recommends following food safety guidelines when holding a bake sale fundraiser. For more information contact your local MSU Extension office.