Isaacs Receives ESA Distinguished Achievement Award in Extension
Rufus Isaacs receives national award recognizing outstanding contributions to extension entomology.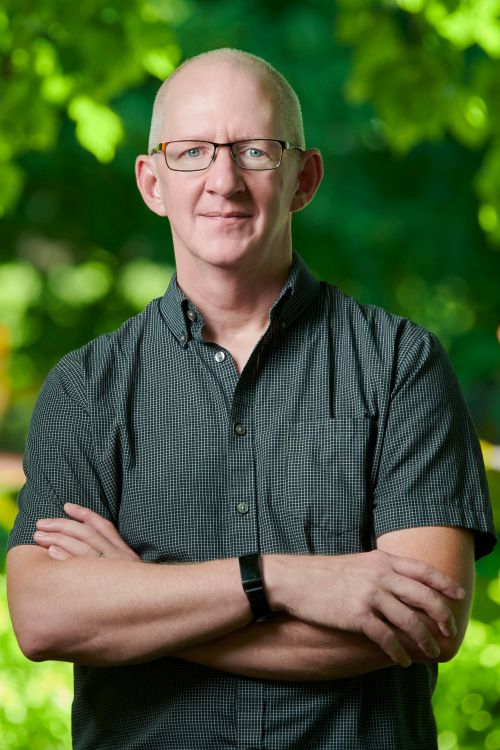 The Entomological Society of America awarded Rufus Isaacs, Ph.D., the Distinguished Achievement Award in Extension. This annual award recognizes outstanding contributions to extension entomology. ESA Awards & Honors recognize scientists, educators, and students who have distinguished themselves through their contributions to entomology. Award honorees will be showcased during Entomology 2023, November 5-8, in National Harbor, Maryland.
Dr. Rufus Isaacs is a professor and extension specialist in the Department of Entomology at Michigan State University (MSU). He holds a Ph.D. from Imperial College, University of London, and has been on the faculty at MSU for 24 years. His program develops management tools for economically important insects in berry crops, with a focus on blueberries and grapes in Michigan. Currently, this includes research on spotted wing Drosophila and its natural enemies, using phenology prediction to improve control of grape berry moth, and optimizing pollination of highbush blueberries.
His team's pollinator research has recently been exploring the interactions of pest management intensity and landscape composition for exposure and risk of agrochemicals to bees in blueberry farms. In collaboration with farmers, extension educators, and colleagues across the United States, his group is also developing educational resources to help land owners make informed decisions about their management of pests and pollinators. Isaacs currently teaches two graduate seminar classes, one on IPM and the other on pollinator ecology and management.