Jenn Goff receives 2022 MSU Packaging Alumni Association Paul Schmidt Service Award
Jenn Goff received the 2022 MSU Packaging Alumni Paul Schmidt Service Award at the School of Packaging Celebration on Apr. 19.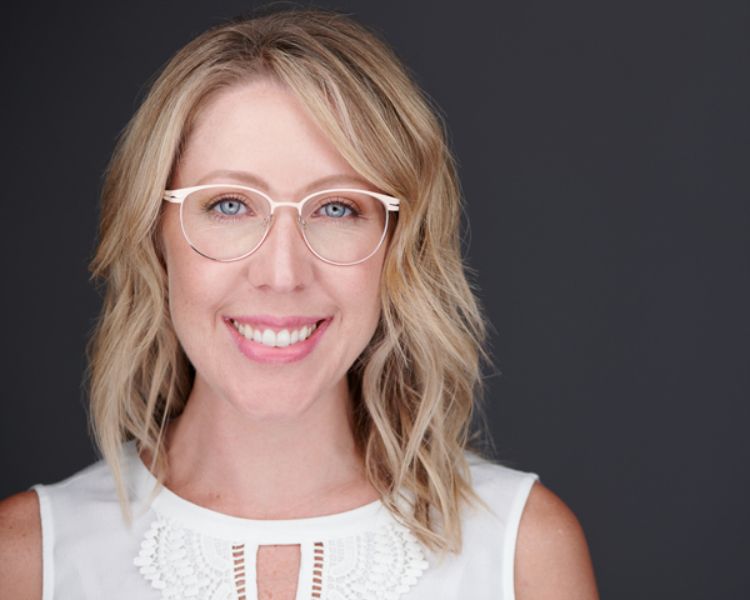 Jenn Goff received the 2022 Michigan State University (MSU) Packaging Alumni Association (PAA) Paul Schmidt Service Award at the School of Packaging Celebration on Apr. 19.
The PAA Paul Schmidt Service Award is presented to MSU School of Packaging alumni who have demonstrated outstanding volunteer service to the MSU School of Packaging and/or meritorious service to the packaging community on a local, state, national or international level. This award is named in memory of Paul Schmidt who gave endless support, love and encouragement to the entire School of Packaging community throughout his long and fulfilling packaging career. As a 1968 graduate of the School, his commitment to service benefited the packaging industry in the areas of outreach, teaching, and research and will be his legacy as the lives he touched will be enriched forever.
Goff joined Oliver Healthcare Packaging in 2018 as director of product marketing. For the past two years, she has served on the Oliver team as global director of product strategy where she identifies unmet needs in the healthcare packaging market to better define and deliver Oliver's global product strategy. Goff began her career as a packaging engineer at Edwards Lifesciences where she held roles in new product development, global operations and quality engineering. She then moved to Stryker, taking on roles with increased responsibility and complexity to further help drive change, reduce costs and develop talent.
Goff has been dedicated to improving patient safety over the past 17 years. She has partnered with cross-functional teams across multiple organizations to bring lifesaving technologies to the healthcare market. With a diverse background in packaging engineering, labeling, quality engineering and electrical approvals engineering, she effectively identifies and solves various problems in the healthcare sector.
As a 2005 School of Packaging alumna, Goff finds it important to give back to her alma mater. As such, she has guest lectured for the School, sharing her passion for and knowledge of medical device packaging with students for the past decade. Goff has also mentored small groups of students for eight semesters, imparting wisdom and sharing tips and tricks with students to help them navigate their academic, social and professional development. Through her time as a mentor, she has inspired over 50 students to help them become the best versions of themselves early on in their careers. The hours she has spent working with and coaching students exceed expectations for her role as a mentor and her connection with the students will support them well into their future as a professional.