Mike Singles receives 2023 MSU Packaging Alumni Association Innovation Award
Mike Singles, '07 packaging, will receive the 2023 MSU Packaging Alumni Association Innovation Award at the School of Packaging Celebration on Apr. 20.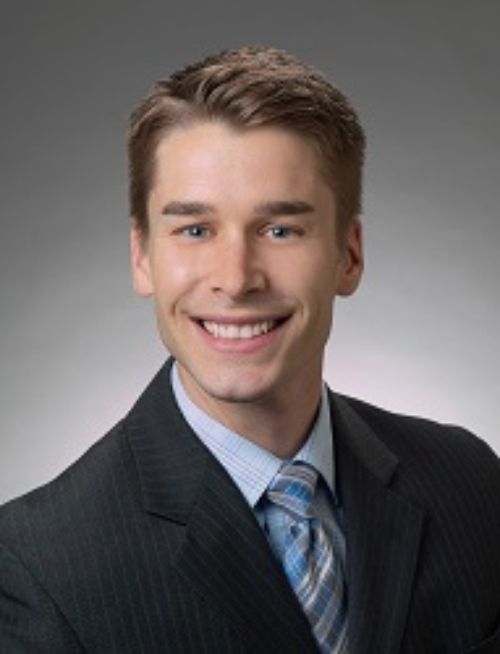 Mike Singles received the 2023 Michigan State University (MSU) Packaging Alumni Association (PAA) Innovation Award at the School of Packaging Celebration on Apr. 20.
The PAA Innovation Award is given to an MSU School of Packaging graduate who has made a specific, definable contribution to the advancement of package technology. This contribution can range from the invention of a new consumer product/package to a unique manufacturing process or to significant environmental stewardship. Candidates possess integrity and character to positively reflect and enhance the prestige of the School of Packaging and the packaging profession.
"The many incredible relationships that I've been able to build throughout my career are what I'm most grateful for. Without those, many of my accomplishments would not have been possible," Singles said. "Having a Packaging degree from MSU has opened the door for many of those opportunities to exist and have enabled those connections to grow."
Singles is a 2007 graduate of the MSU School of Packaging and a very proud Spartan – GO GREEN! As an undergrad, he had a hard time deciding whether to enroll in business or engineering and was encouraged to investigate packaging as a major. He was hooked after completing Packaging 101! During his time at MSU, one of his jobs was working at the Breslin Center, where he met his wife, Kristyn, and has continued to be an enthusiastic MSU sports supporter ever since.
Singles has spent over 16 years in CPG working on packaging across many incredible brands. His current role is Research and Development (R&D) manager for the Kellogg Company, where he manages a technical innovation team of Packaging Engineers and Food Designers to support an innovation and renovation pipeline across the Wholesome Snacks category. Over his 11-year-career at Kellogg's, he's had opportunities to work across several different packaging materials/formats and support many different roles not only in North America, but also global, while supporting some amazing brands like Rice Krispies Treats, Pop Tarts, Pringles, Cheez-It and Eggo.
Prior to his career at Kellogg's, Singles spent time at Mars-Wrigley and Kraft Foods. At Wrigley, he supported one of their manufacturing plants as the on-site packaging engineer. This was a unique opportunity with a newly created role to work across manufacturing to improve day-to-day operations, while also streamlining the connection between R&D and manufacturing to drive top line and bottom line. At Kraft Foods, he had the opportunity to support the meat and cheese division, as well as an intern experience in a strategic research function supporting expansion on innovative technologies, such as the reseal used for Oreo.
Singles has been an active volunteer for the School of Packaging over his entire career. He has supported several School of Packaging Career Fair activities like interview prep, resume building and even presented at the CoPPAC on occasion. He has attended several career fairs and hired several interns and full-time employees along the way. He's also continued to mentor several MSU Packaging alumni, which is one of his passions.
When he is not working, Singles enjoys spending time with his wife and three sons – Beckam, Brody and Easton. His family keeps him active and busy and hopes his children will be future Spartans.