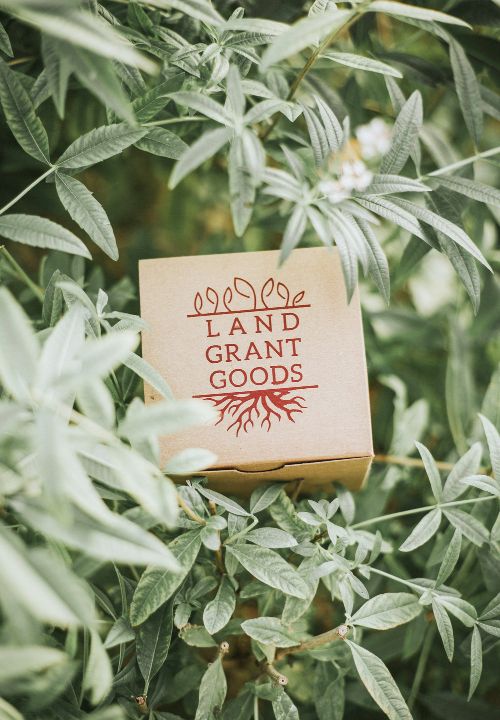 At Land Grant Goods, a student-run business located at MSU, students are getting real-world entrepreneurial experience. By using resources made available through MSU's Residential Initiative on the Study of the Environment, students have the opportunity to combine their skills and work to expand their business of honey, teas and jams.
Originally, there was no business side to the beehives and greenhouse at Bailey Hall, but after some talk between colleges around campus, an interest in fostering a new entrepreneurial project was made clear. Students began selling honey to other students in Bailey Hall and herbal tea at the Kellogg Hotel and Conference Center. Land Grant Goods was officially established in January 2017. Now, their products are sold in seven locations as well as online.
Alex Marx, a student studying environmental studies and sustainability, was one of the founders of Land Grant Goods and now serves as co-CEO of the business that has been rapidly expanding. Currently, 14 first-year interns have been brought on, and Marx is getting plenty of leadership experience.
"It's given me skills in how to manage people and help them develop their passions and make sure they're getting something out of it," Marx said.
Members of Land Grant Goods gain experience in everything from production to sales. They have a mission to set an example of how they would like to see the food system at MSU operate. They practice sustainability with minimal and recyclable packaging and local sourcing.
Founder and co-CEO Bethany Kogut said the business has given her a platform to express her passions for food and to have a positive impact on the planet. As a senior education major, Kogut is optimistic for the continuation of the business as an excellent resource for future students.
"I'm going to graduate and this is going to get left behind. Other students are going to take it over, and those students are going to get to determine where this goes and what decisions they want to make for the future of this business," Kogut said. "It's kind of exciting that I get to leave and then sit back and watch it develop in the direction however the new leadership takes it."
This article was published in In the Field, a yearly magazine produced by the College of Agriculture and Natural Resources at Michigan State University. To view past issues of In the Field, visit www.canr.msu.edu/inthefield. For more information, email Holly Whetstone, editor, at whetst11@msu.edu or call 517-355-0123.