LinkedIn – a virtual resume
Unlike a paper resume, your LinkedIn profile provides a greater opportunity to tell your story and who you are.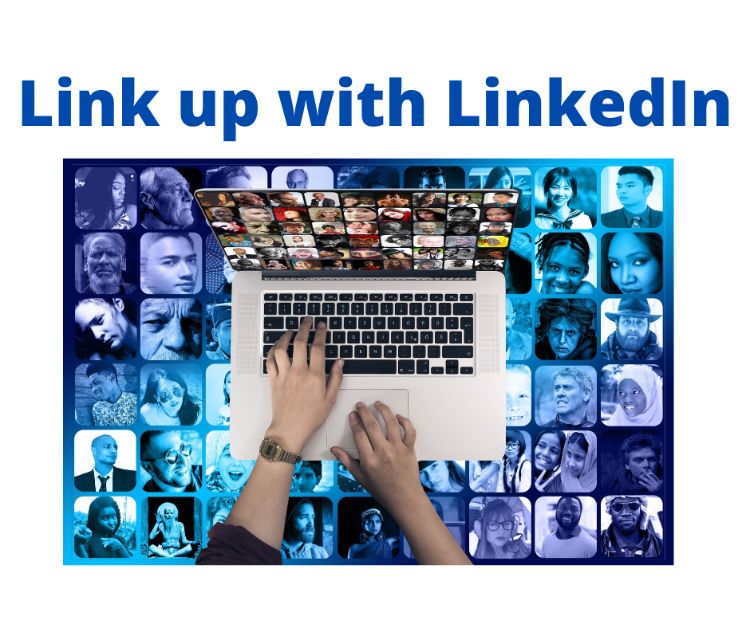 Have you considered using LinkedIn to make connections, expand your network, learn about careers, uncover the hidden job market, search for work and accomplish your professional goals? LinkedIn is one of the world's largest professional networks on the Internet. As of October 2021, LinkedIn has more than 55 million employers, with more than 51% of college students as members.
A LinkedIn account begins with developing a profile. Michigan State University Extension says to think of your profile as a virtual resume. It contains the following traditional resume sections: work experience, education, skills, accomplishments, volunteer experience, honors, and awards. The same rules in developing a paper resume apply in completing these sections.
Watch your grammar and spelling
Always list your greatest strengths first
Make sure to show your accomplishments, awards, honors, and significant projects you are involved in
Use relevant key words
In contrast to a traditional resume, there is space for your photograph. Most experts agree that a professional headshot is recommended. Make sure to wear business attire and smile for the camera.
Every word in your profile is keyword searchable. The search function allows employers and others to find people with certain types of experience, classifications, and education.
One of the most visible sections of your profile is your LinkedIn headline. It is found just below your name. Besides your name and photo, the headline is the only item people see unless they choose to click on your details. By default, your headline consists of your current job title and employer. However, you have 120 characters to include in your headline, so use them and choose words so you stand out in a search. Consider including:
Key words used in your desired industry
Achievements or accomplishments
Strengths or skill set
Experience
Most importantly, the value you can bring a connection or how you can help
For example, a headline for a student seeking employment, can be transformed from "Business marketing student/Michigan State University/ Seeking internship," to "Business Marketing/Social Media/Creative Michigan State student dedicated to Building your Customer Base and Brand."
The second example will likely elicit more job matches because it has more key words, skills, and shows how the person could bring value to the company.
Unlike a paper resume, your LinkedIn profile provides a greater opportunity to tell your story and who you are. When your profile is completed entirely, it should be more than just dates and facts. The profile allows you to share your interests, what organizations you support and what projects you are involved in.
You can learn more about looking for work and expanding your network through Michigan 4-H Youth Development. For workshops across the state, articles, and additional career preparation resources, visit MSU Extension.