Making a difference in the world we live in
CANR alumni are working in a variety of fields to ensure that communities worldwide have the food and water needed to prosper.
From creating solutions for sustainable agriculture and battling nutrition-related diseases to combating safe water solutions and ensuring people are safe from vector-borne diseases and pests, CANR alumni are working in a variety of fields to ensure that communities worldwide have the food and water needed to prosper.
Jessica Swift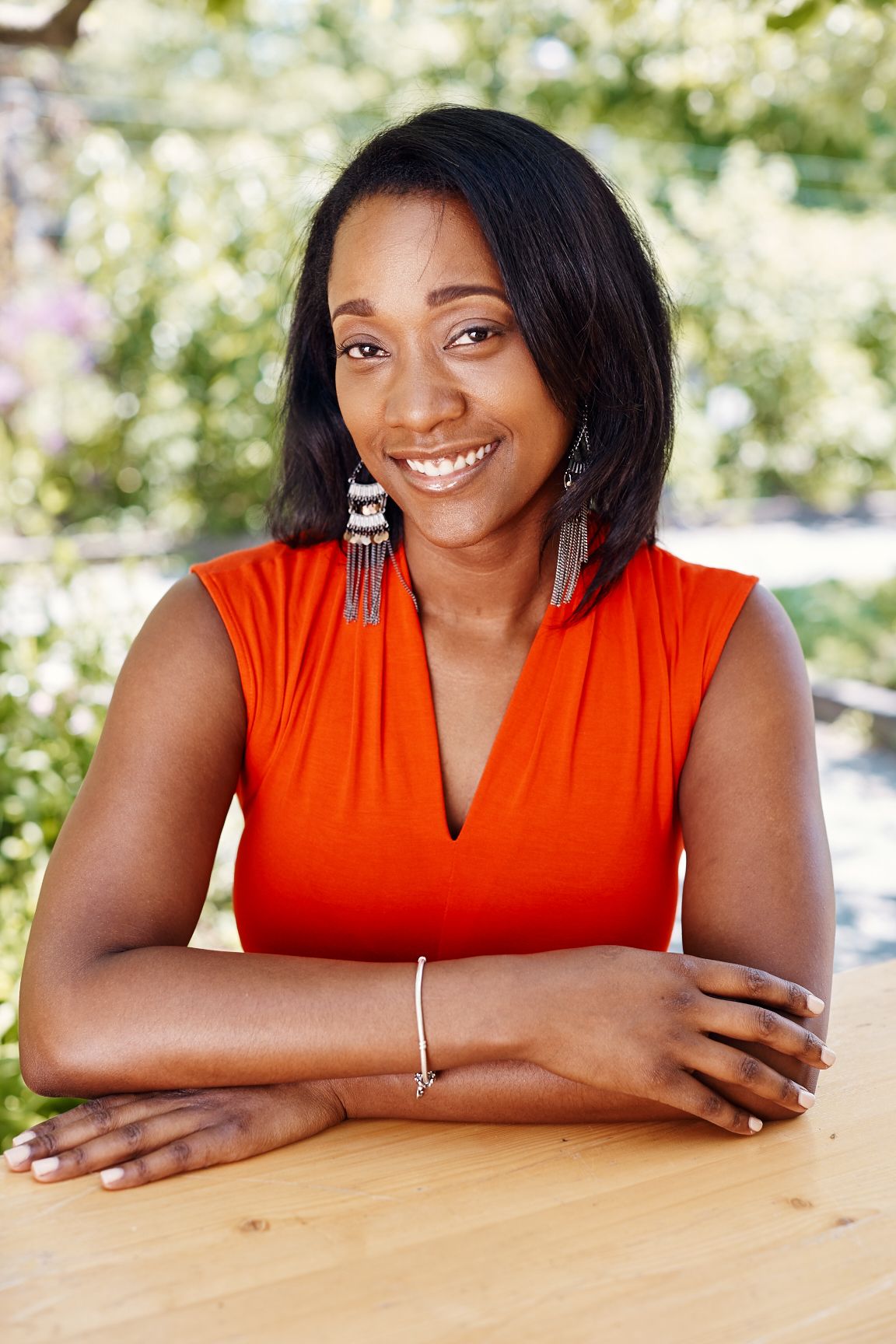 Dietetics graduate Jessica Swift is the owner and operator of Chef Jess LLC, a personal meal delivery service and corporate catering company based in Washington, D.C. She specializes in gourmet cooking for those with disease-related illnesses or ailments. She provides one-on-one personal consultations including a comprehensive evaluation based on medical records to assess individual dietary needs. Her expertise in nutrition helps her use the science to create healthy, delicious meals.
"As a registered dietitian, I know that processed foods contribute to many nutrition-related diseases and ailments," Swift said. "I would like to ensure that my clients are eating clean and receiving a high-quality product free of preservatives and additives."
Swift has been featured on the Food Network, NBC's "Today Show" and Siruis XM's "Doctor Radio." Her recipes have been in a variety of magazines including REDBOOK, Elle and Essence. However, she is most proud of helping her father with diabetes.
"While in culinary school, my father was diagnosed with Type 2 diabetes," Swift said. "This shifted my focus from culinary to culinary nutrition. Originally from Flint, Michigan, I wanted to be closer to home and heard about the dietetic program at MSU. I applied, was accepted and immediately applied everything that I was learning to help heal my father. My father was my first patient, and to date, my hardest! After years of developing a nutrition plan that worked for him, I can confidently say he is literally half the man (weight-wise) he used to be and is a marathoner. He didn't have to take the insulin the doctors were pushing him to take and is fine to date from changing his diet and exercise pattern."
Although Swift has had a love of food since the age of 3, she acknowledges much of her success to MSU.
"Coming from a college of agriculture, there was a focus on sustainability and reducing your carbon footprint, which I credit MSU for bringing to my attention," Swift said. "I love MSU and the professors that pushed me! I would like to credit Dr. Lorraine Weatherspoon for being the force that helped me blossom into the registered dietitian that I am today."
Jaree Johnson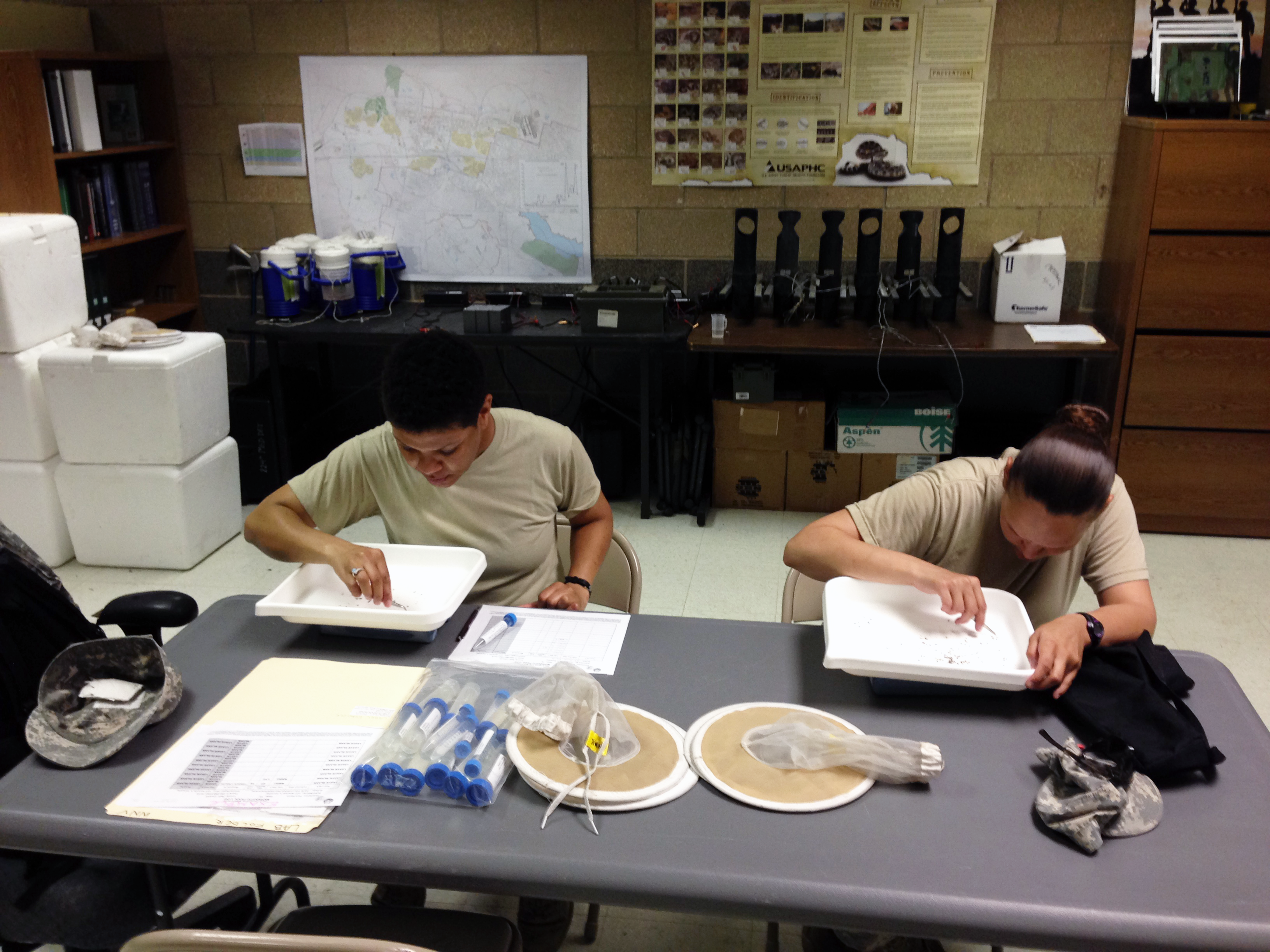 Maj. Jaree Johnson received her degree in medical entomology from MSU and now serves as a medical entomologist with the U.S. Army. She helps to ensure that soldiers and civilians are protected from health threats from both vector-borne diseases and pests, and also works to minimize the adverse effects of pesticide resistance.
"We bring awareness, not only to soldiers, but also do community outreach as well," Johnson said. "I found that community outreach and educating the population is very impactful."
For example, she went door-to-door to raise awareness of preventive measures to local populations while serving overseas. She taught people that three of the four stages of the mosquito life cycle are waterborne and that by covering water sources, they could help prevent mosquito breeding habitats and help reduce the spread of diseases.
"The biggest challenge can be getting people to listen," she said. "Providing education to the community was huge—it had the biggest impact and alerted residents of risk."
According to the World Health Organization, mosquitoes are the most widely known disease vector—an organism that transmits infectious disease. Johnson explained that mosquitoes are the most widely known disease including malaria, Zika, West Nile virus and many others, which can lead to what the military calls "disease and nonbattle injuries."
"These are all things soldiers are exposed to," Johnson explained. "So our role is to alert soldiers going to a geographic area of the risk as we have a global perspective."
She explained further that the medical entomologists are housed under the Medical Service Corps, Preventive Medicine umbrella of the U.S. Army. There are also environmental science officers, audiologists and others who all play a role in trying to prevent or reduce disease or injury outcomes for soldiers.
A native of Gary, Indiana, Johnson was the first in her family to attend college. She received her bachelor's degree in animal science from Prairie View A&M University and a master's in animal health and diseases from the University of Rhode Island before receiving her second graduate degree in medical entomology from MSU.
"I am proud to have an undergraduate and graduate education," she said. "Some of my peers that I grew up with didn't have that opportunity."
Johnson was recruited after an Army recruiter talked to her entomology class at MSU. Later that year, she was looking for postgraduation jobs and asked the recruiter for more information. By the fall, she had traveled to Washington, D.C., to meet two entomologists and saw what medical entomologists do for the U.S. Army. By December, she had been accepted into the Army. Her first assignment was three years in Japan. She has now served eight years in places such as Texas, Korea and currently Maryland.
Johnson's work has not gone unnoticed. She received an award of excellence in preventive medicine in 2012 from Brig. Gen. Dennis Doyal (a one-star general) and Lt. Gen. Patricia Horoho (a three-star general). She was recently appointed to serve as the Armed Forces Pest Management Board's equipment committee vice-chair, under the assistant secretary of defense.
"I am proud to serve my country–I know it sounds cliché," she said. "I am proud to take everything I have learned in life and my education to provide those services to our country."
Anthony Hatinger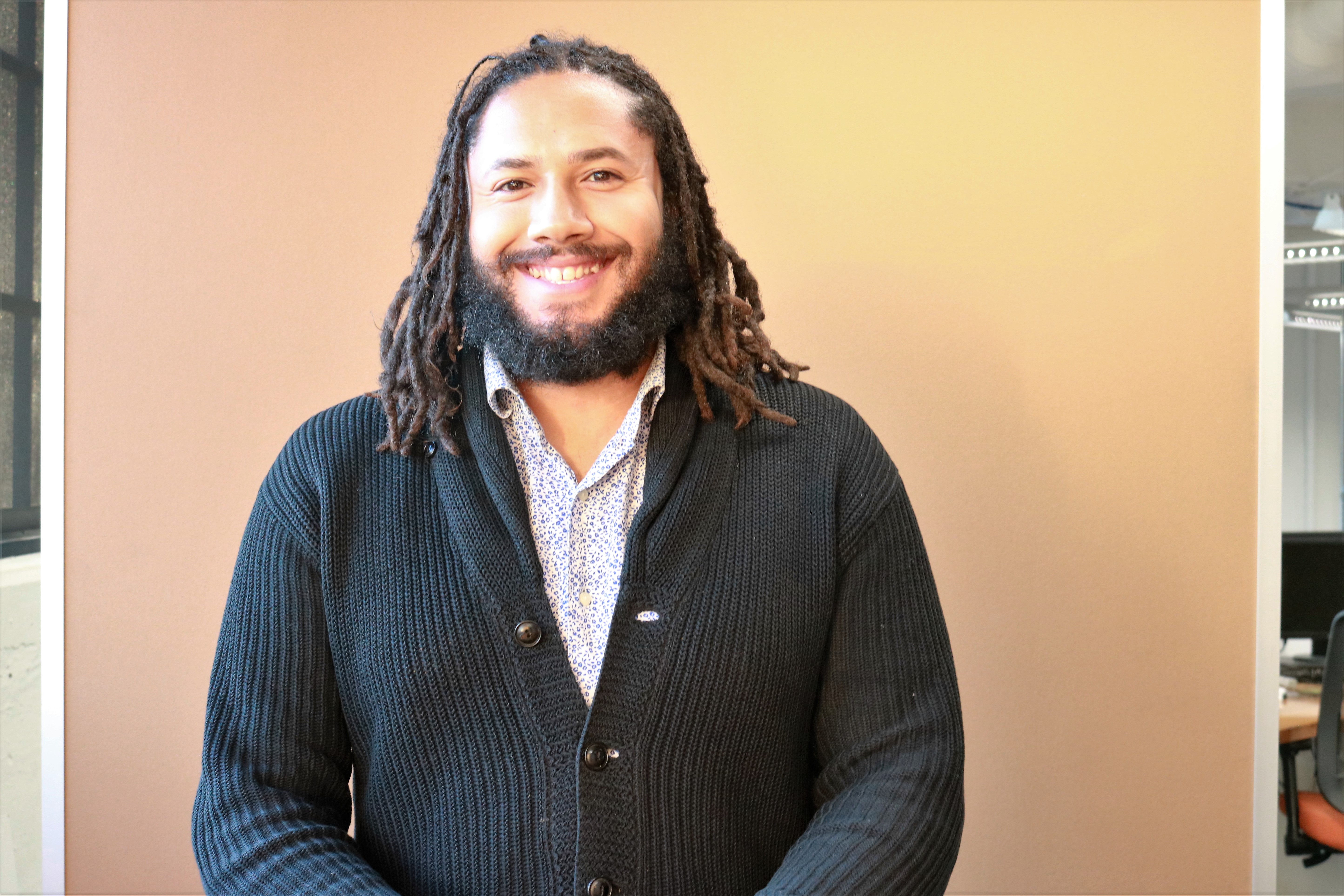 Anthony Hatinger grew up knowing he would attend MSU. A greater Lansing native, his parents worked at MSU, and he frequented Michigan State athletic events throughout his youth. He initially enrolled in Lyman Briggs as a premedicine major, but halfway through his sophomore year realized the benefits of plants and the role alternative foods play in medicine. He also found new interests in anthropology, sociology and historical religion.
"I learned about community engagement, farmers markets, and from there I got involved with their gardening programs," Hatinger said. "I joined their summer community supported agriculture (CSA). Once I joined the CSA, I was able to take on a new love of learning around gardening."
Hatinger found that by combining all of these newfound interest areas, he could provide a unique view on history and the world. He changed his major to religious studies and added a minor in horticulture with a specialty in sustainable agriculture and food systems. After graduating in 2013, he volunteered at a greenhouse in Lansing. From there, he worked with the Central Detroit Christian Farm and Fishery aquaponics facility.
Fast-forward four years to today. Hatinger is now CEO and co-founder of Detroit Ento LLC, a sustainable protein firm producing locally reared insects for human and animal consumption, as well as for use in pharmaceuticals.
"For us, we are looking at the supply chain ecosystem around insects as the biomass," Hatinger said.
"The premise is how to create a more efficient and sustainable agriculture for the future. We know that current agricultural practices are very exhaustive on our environment and once you add in the multiplication factor of climate change, we just aren't going to be able to feed people as efficiently in the future. Particularly, using traditional livestock methods, as we do now."
He went on to explain the health benefits of insects.
"Crickets have more protein than beef–more total edible percentage of product, more calcium than milk, more iron than spinach and as much vitamin B12 as salmon. It is also low calorie and has a good amount of prebiotic fiber that is good for digestion. On top of that, crickets use about 2,000 times less water per pound than beef, remit almost zero greenhouse gasses and require 10 times less space than beef production."
Detroit Ento currently produces a few hundred pounds of cricket protein per month, but within the near future, they plan to increase their supply to a few tons a month.
"Our initial product line will be the powders as well as whole, roasted and seasoned insects. The next step will be a portable protein product and then an organic fertilizer," Hatinger said. "We mostly sell whole insects to chefs, culinary applications and museums. The powder is much more geared toward the smoothie crowd, people that are looking to add some nutrition to baked goods, people that are looking for some alternative proteins that maybe aren't into whey or soy, so we find our products are a good replacement."
Although Detroit Ento's current focus is primarily on crickets, mealworms will be the next species introduced.
"Our biggest challenge is finding the right partners to capitalize on the project," Hatinger said. "We are also now facing regulation and research and development challenges."
Not to mention, facing perhaps the largest challenge–the public perception of eating insects or entomophagy. But, as Hatinger says, "a daunting challenge is a worthwhile challenge."
"We held an insect-eating dinner that got us into Reuters and National Geographic, a part of an edible insect conference that Wayne State University was holding," he said. "We were able to get a different feel around product development knowing that for insects to become accepted, the bias and stigma has to be erased from how insects are currently viewed as a food source. We also learned that as long as it is delicious, people are much more apt to try it."
This article was published in In the Field, a yearly magazine produced by the College of Agriculture and Natural Resources at Michigan State University. To view past issues of In the Field, visit www.canr.msu.edu/inthefield. For more information, email Holly Whetstone, editor, at whetst11@msu.edu or call 517-355-0123.