Managing your health by managing your medications
Take an active role to improve your health outcomes.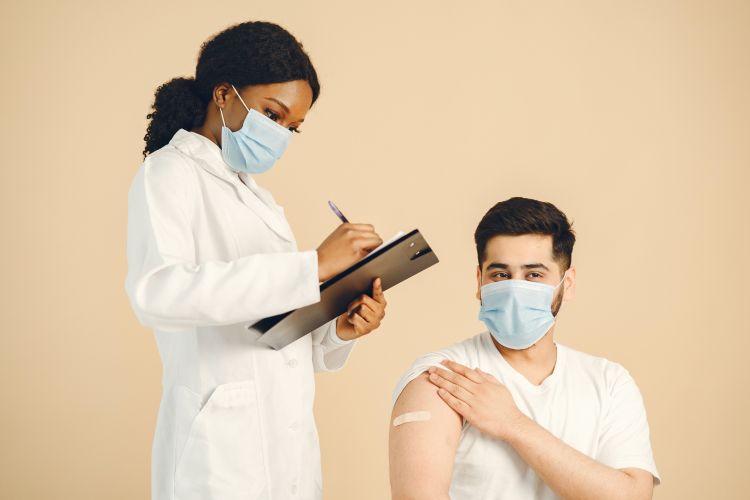 Michigan State University Extension provides information on ways to live a healthier life. One of those ways is to learn to take an active role in your own health. You can start by going through a process of reviewing your medications — those prescribed by your healthcare provider and any over the counter medications, vitamins, and herbal supplements.
The National Institutes on Aging recommends the following for tracking your medication(s):
Make a list. This includes prescription, over the counter, vitamins and other supplements.
Know what they look like. You can take a picture of the label and one pill with your mobile phone, or write a description of it, such as shape, color, letters or numbers.
Make a file. Keep the guides that come with the prescriptions.
Check expiration dates. Ask your doctor if you need refills.
Store them safely. Keep them out of reach of children and pets. Pain medication containing opioids should be kept in a locked cabinet or drawer.
Dispose of medication safely. Check with your doctor or pharmacist.
The Agency for Healthcare Research and Quality recommends you keep track of a list of your medicines by using a Medicine Wallet Card. This card helps you to track information about your medicines, including name, amount, color, what it is for, date you started taking it, how much to take, frequency and what to avoid while taking it. It also has sections where you can put your blood type, medical conditions, emergency contacts, non-prescription medicines, vitamins and other supplements.
You can also use a mobile app to help you track your medications. Apps can help you manage reminders for taking medications, alerting you to potential side effects and tracking outcomes. In a 2019 article posted in the Journal of Medical Internet Research, Katarina Tabi and colleagues did a review of mobile apps for medication management. The researchers reviewed app characteristics such as the app's features and purpose, any specialty focuses (such as diabetes or mental health), cost and user ratings.
Of the 328 apps they reviewed, they found that 73% were developed by software companies, 15% were developed by healthcare professionals and 2% developed by academia. They recognize there is a need for improved standards and reporting on these apps and a need for ongoing evaluation by healthcare professionals to ensure they are trustworthy.
Many are moving to the use of mobile health apps to help monitor and become more informed of all sorts of healthy behaviors such as exercise, nutrition, weight loss, sleep, stress management, meditation and blood pressure monitoring. The Institute for Healthcare Policy and Innovation at the University of Michigan National Poll on Health Aging reported that 28% of adults ages 50 to 80 currently use one or more health apps. In addition, of the adults with type 2 diabetes, 39% have used a mobile app to track blood sugar and diabetes medication. Some of these apps can be particularly useful as they provide valuable information you can share with your healthcare team to help you improve your health outcomes.
For those who don't use apps, there are other ways to manage your health and medications. Many people find keeping a notebook or daily journal of healthcare information helpful. You can jot notes or questions you may have for your doctor in between visits. Bring it with you to your appointments to help you remember to ask your questions and take notes while you are there. You can find a simple worksheet online that you can print out and use. This form is located on the National Institutes of Health.
You are an important member of your healthcare team. Start by reviewing and managing your medications. The more information you have, the more you can share with your healthcare providers, the more you are able to reach your health goals and improve your health outcomes.
Want to learn more? Consider signing up for one of our many classes to help you improve your overall health and well-being. MSU Extension offers education related to the prevention and management of chronic diseases such as diabetes and heart conditions as well as classes in mindfulness, stress management and how to improve your sleep. To learn more or sign up, visit our health program referral form.