Marisol Quintanilla joins Department of Entomology as new applied nematologist
The Department of Entomology welcomes Marisol Quintanilla as MSU's new applied nematologist, starting Jan. 15, 2017.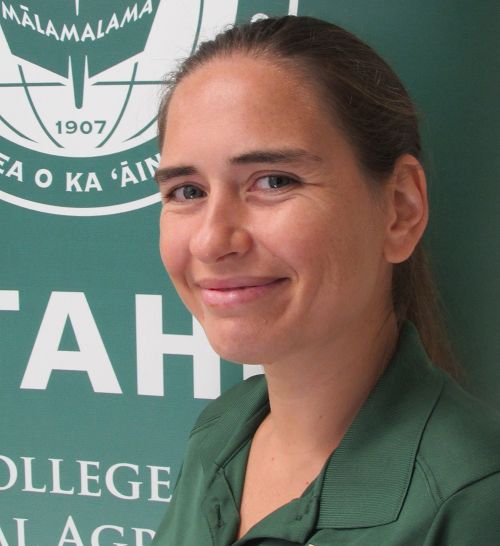 The Department of Entomology welcomes Marisol Quintanilla as MSU's new applied nematologist. Quintanilla earned her master's and doctoral degrees at MSU with nematologist George Bird. After leaving MSU, she spent two years at Northern Marianas College and then moved to the University of Hawaii. While in that role, she has collaborated with the University of Maryland with nematode identification and analysis of trials with Koon-Hui Wang and gained extensive experience in working with specialty crop growers. Most recently, she has studied nematode community structure, soil health and pest management in edible crops as part of her research and extension work.
"It is exciting for me to come back to my beloved Michigan State University and what an honor it is for me to work with its excellent faculty," Quintanilla said. "I look forward to contributing to Michigan's agriculture."
Quintanilla begins her new position at MSU Jan. 15, 2017, and plans to collaborate with faculty in finding applied solutions to plant parasitic nematode problems in the state's key crops. Nematodes are microscopic and worm-like. While some are beneficial, others are plant parasites and are causing significant losses for Michigan's field, vegetable, fruit and ornamental crops. The developed management practices will aim to increase soil health and beneficial organism populations. Additionally, Quintanilla will research biorational and conventional products for nematode control and possibly test resistant varieties with other faculty. She will share the research-based results with growers and agricultural professionals through multiple extension methods.
Mark Seamon, research coordinator for the Michigan Soybean Promotion Committee, said, "Many of Michigan's crops struggle with yield loss from nematodes. Minimizing that loss continues to be the goal of growers and industry. With nematologists George Bird and Fred Warner as a strong base, we are excited to add Marisol Quintanilla to MSU's research and extension capacity."
Did you find this article useful?
---