Medication-assisted treatment for opioid use disorder
People can recover from opioid dependence or misuse with treatment, counseling and support.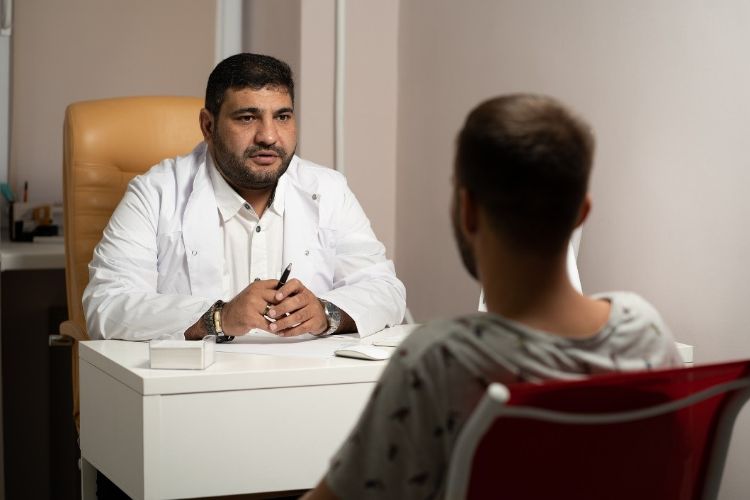 Opioid use disorder (OUD) is a significant public health issue in almost all communities in Michigan. It affects many people, including individuals, families, emergency responders and those within the health care system. Opioid overdoses continue to be a preventable cause of death across all age ranges. OUD from prescription opioids often starts with treatment of a medical issue such as surgery, an accident, dental procedures, chronic pain, or an injury. In those who may be susceptible, opioid use may lead to dependence and/or misuse.
Opioids are used for both acute pain, which is less than seven days, and long-term pain. People who need to use opioid medication beyond seven days have an increased chance of becoming dependent on these medications, and subsequently developing misuse of opioid medication which can lead to overdose or death.
Medication-assisted treatment (MAT) is a treatment program approved by the U.S. Food and Drug Administration; it is used by many health organizations and providers as a best practice to help people recover from dependence and/or misuse of opioids. MAT is administered by a health care professional specifically trained in the use of medications that help with opioid dependence and/or misuse. MAT is intended to be used with counseling, as combining MAT and counseling in an integrated fashion leads to better recovery outcomes. Although MAT is not available at every medical practice, there are health care providers throughout Michigan who have received training in MAT, and efforts are ongoing to ensure more continue to receive this education.
There are some important opioid misuse recovery medications identified by the Substance Abuse and Mental Health Services Administration such as buprenorphine, methadone and naltrexone. These MAT medications can be used without harm for a long period of time, even years with the supervision of a physician, or qualified medical provider.
Buprenorphine blocks and decreases the mental and physical need for opioids. Learn more about buprenorphine.
Methadone decreases the effect of opioids on the brain, reducing the need and can reduce withdrawal when stopping opioid misuse. Learn more about methadone.
Naltrexone stops the feeling good effects of opioids as well as the exhilaration people experience. Learn more about naltrexone.
The fear that methadone or buprenorphine treatment will replace opioids with another drug is a common misconception. According to the National Institute on Drug Abuse, when a person is using these medications for treatment, they reduce and do not produce the euphoric effects of opioids. The mental and physical need for opioids is reduced helping the brain heal. This gives a person the opportunity to work on their recovery with counseling and additional support.
Naloxone is a medicine that saves lives by reversing an overdose and can be administered by anyone. Having naloxone available and ready to use can help save a life, as family members, friends or people in the workplace are often able to respond most quickly to an individual that has overdosed. The quicker the response the better the success of responding to an overdose. Check with your local health department, your pharmacy or your primary care provider to find out how to receive free doses available to the public. To learn more about how to deliver naloxone to a person, watch this video.
There is hope for people who become dependent and/or misuse opioid medication. Many mental, physical and medical therapy strategies can reduce pain, other than continued or long-term use of opioids. Discuss the options and the risks with your health care providers. Michigan State University Extension offers many programs that can assist with reduction of chronic pain and can improve physical and mental health, such as mindfulness programs, chronic disease management programs and more.
To learn more about opioid use disorder and what you can do to support prevention, treatment, and recovery in your community, please visit MSU Extension's MiSUPER website.